Australian skincare brand Aesop has teamed up with Philipp Mainzer Office for Architecture and Design to realize the interiors of the Aesop's first Frankfurt signature store, which explore Frankfurt's modernist roots and its cultural heritage.
Favouring shades of green characteristic of the German wilderness, the interior is defined by expertly crafted natural and industrial materials. Back-lit shelves in forest green float along pale green-grey walls, generating an environment complementary to the central element – a monolithic solid Walnut structure integrating a raw brass demonstration sink. Matte grey ceramic tiles were chosen for flooring, referencing the salt-glazed 'Bembel' stoneware typical of the local region.
Rather than utilising recessed fixtures, all furniture is set within the space, helping to imbed two outsized columns dominating the demonstration area. This arrangement alludes to Das Frankfurter Küche – the 1920s prototype for kitchens prevalent in the West, first used in public housing project Das Neue Frankfurt. Sculptural lighting and furniture by German architect Ferdinand Kramer bring Modernist accents and historical context.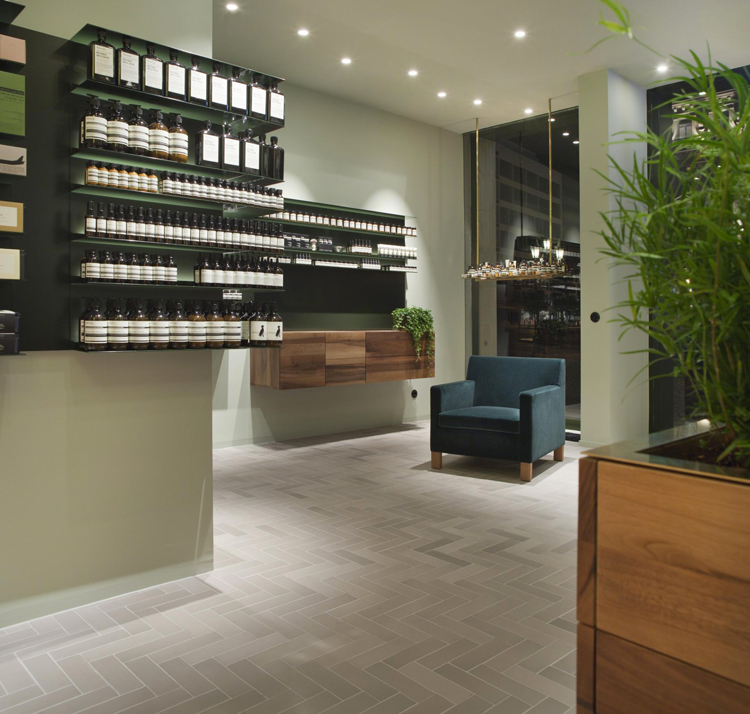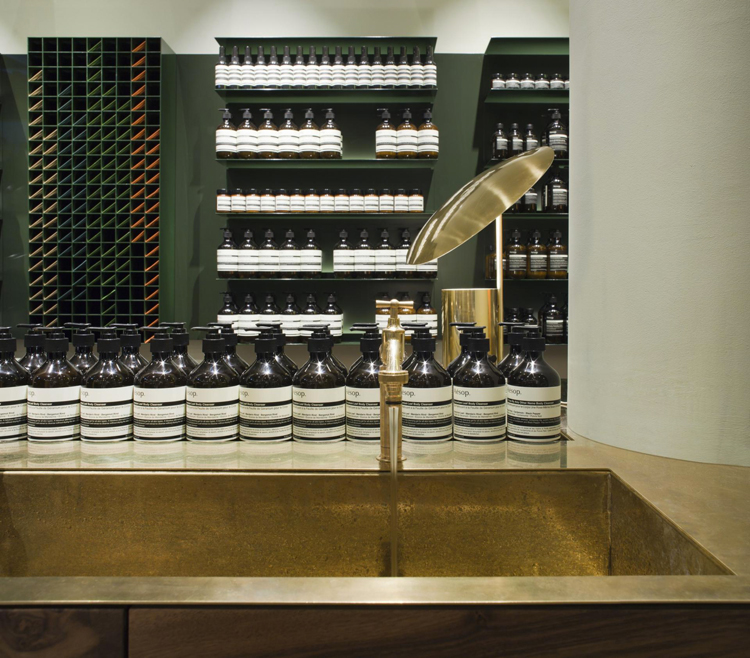 all images courtesy of Aesop