Spanish practice Dot Partners has recently refurbished this apartment located in a early 20th century building in the historic Eixample district of Valencia. The city blocks in this area are configured with a large courtyard in the interior and a perimeter volume built with chamfered corners, giving the impression of a compact structure to the public space.
The position of the house on one of the chamfers of the block gives rise to a complex geometry, in which the spatial organization was characterized by having the bedrooms recessed on the main façade while the living room overlooked the interior courtyard of the block.
The renovation project inverts the pre-existing layout, creating a diaphanous space for the living area along with the entryway to the house, and the bedrooms in the rear of the house, illuminated and ventilated by the interior courtyard. This distribution reflects the intention to organize the rooms with as few elements as possible in order to achieve longer sight lines. The line of light that extends from the hallway attempts to accentuate this effect.
The interior space seeks to create a relaxed atmosphere in order to make the house a tranquil and restful place. The walls, ceilings and fixtures are painted in white, while the natural oak wood flooring harmonizes with the warmth of the artificial lighting. The main bathroom is green, responding to new considerations from the studio when investigating the space and materials.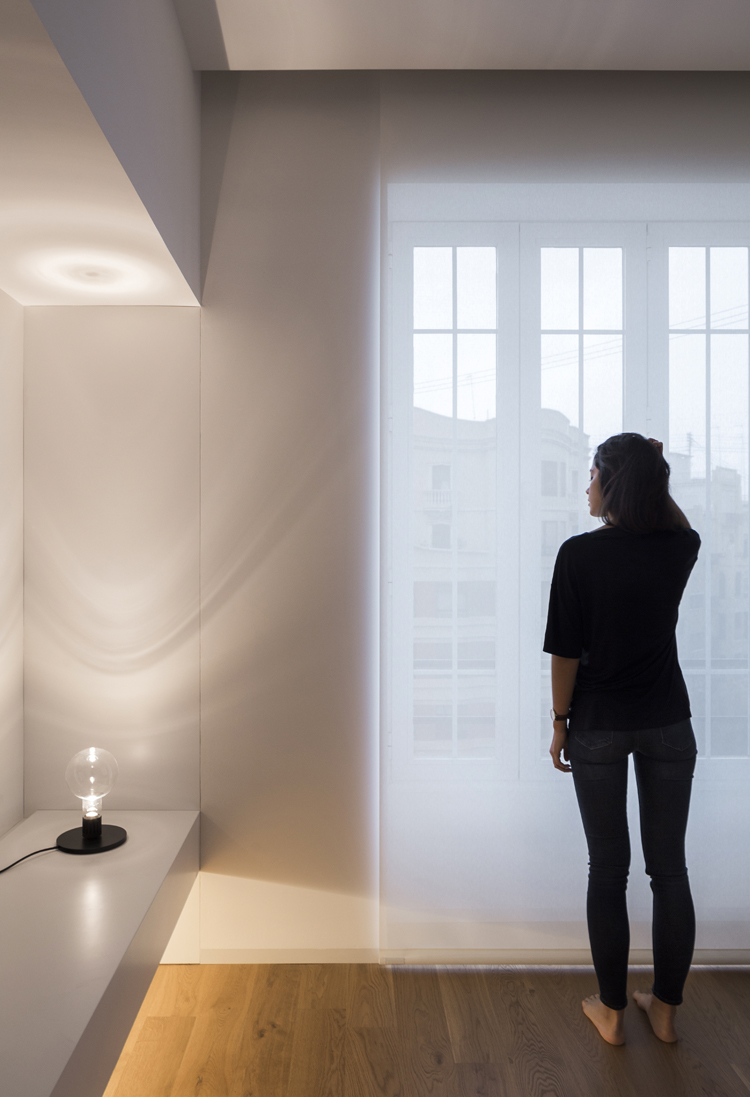 all images © David Zarzoso
Comments
comments