This new home designed by Atelier Andy Carson is a sanctuary from its harsh surrounds, perched on a sprawling coastal site overlooking Werri Beach, New South Wales. Green pastures and paddocks running dairy cows line this 150-acre property on one side, rugged coastal cliffs and ocean on the other.
The four-and-a-half-bathroom main home consists of three linked pavilions, wrapped around a protected courtyard. The architects' design is inspired by the spectacular landscape.
The 180-degree views and breathtaking backdrop called for a respectful celebration of the location. Instead of providing the same view throughout the house with wall to wall glass, the design creates considered framed glimpses of what lies outside. Meanwhile, a storm-viewing room pays tribute to the drama of extreme weather fronts creeping up from the ocean.
The clients, Beau Neilson and her husband, Jeffrey Simpson, set the brief based on a clear understanding of how they live. No strangers to the design scene (Beau is daughter of art patrons Judith & Kerr Neilson), the couple desired an elegant, comfortable residence for all conditions. Their brief also called for a modest two-bedroom guest house on the site to cater to visitors and extended family.
This guest house is inspired by a farm shed, with a plan that's charmingly simple yet highly considered in its detail. Two decks form a cross axis to the home on the north and south, providing opportunities to chase the sun or seek refuge from harsh winds. The architect and builders teamed up with a local engineering firm to develop the operable façade. Large copper panels that cover the entire western façade can be adjusted to any angle, or fully open to light and views via hydraulic cylinders concealed in the floor space. Occupants are treated to a sensory show as the setting sun penetrates deep into the living space.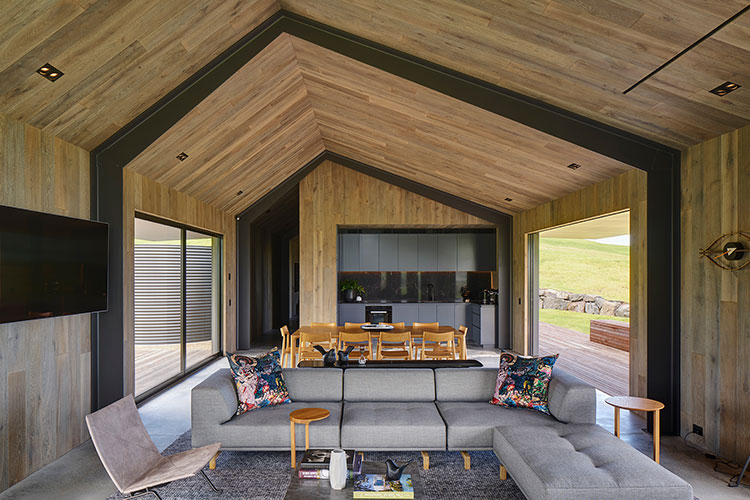 Visitors are encouraged to slow down from arrival – the home is accessed only by foot. The project's sustainability features include utilizing only tank water (harvested from the roof) and on-site sewage treatment. Atelier Andy Carson has created a robust family home that actively explores the relationship between building and landscape.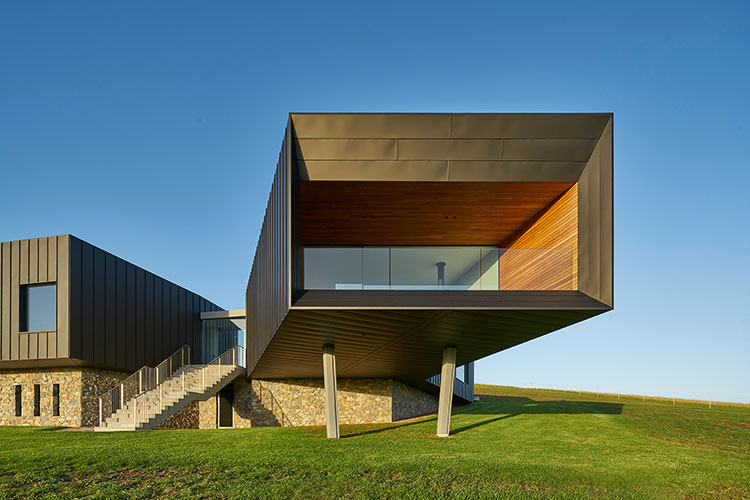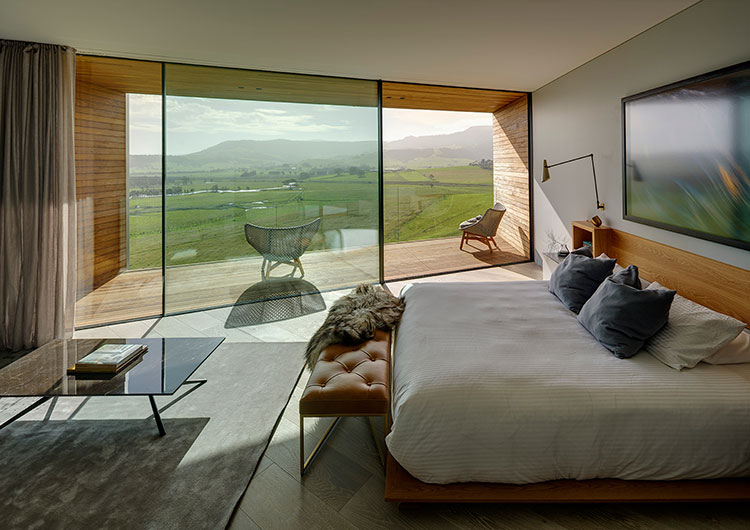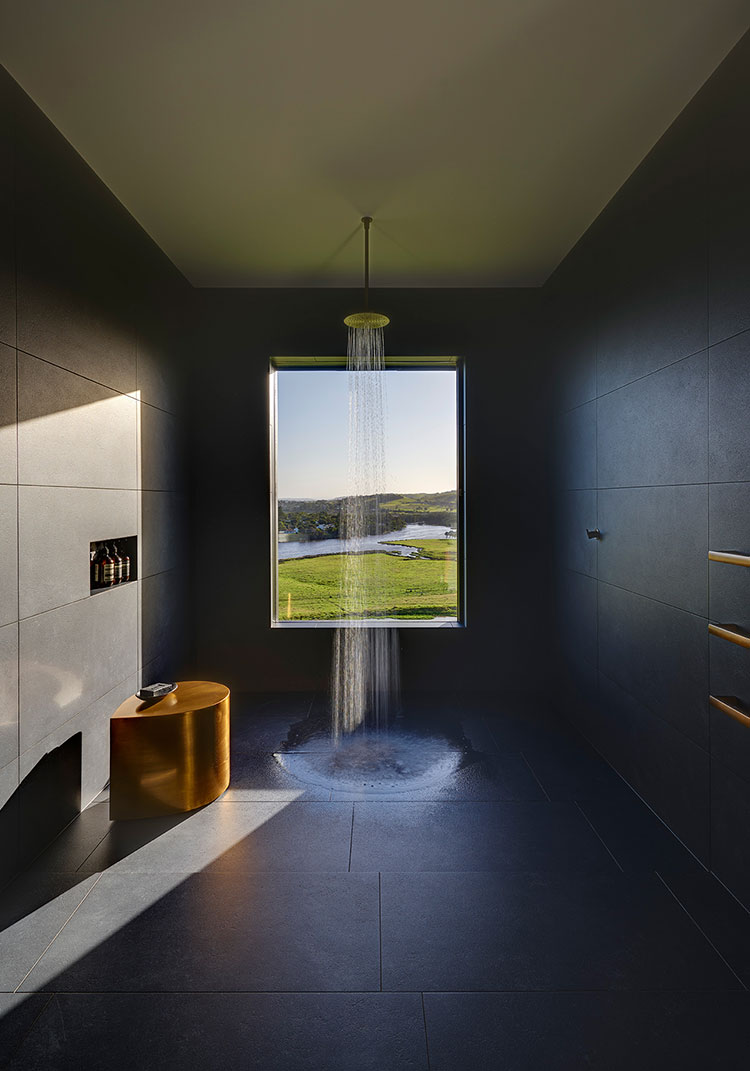 all images © Michael Nicholson Photography