ARX2 Studio has recently converted a historic building located in the center of Milan into the new Babila Hostel. The intervention, agreed with the Soprintendenza of the Monuments of Milan, maintains unaltered the distinctive elements of the neo-gothic structure by dialoguing in a respectful, but never subordinate manner, with the expressive richness of the original architecture.
The organization of spaces goes down starting from the beautìful and ethereal self-supporting marble stair that connects the basement part of the fitness area, a sort of crypt sorted around the structural element of the granite columns, to the top floor where all the common spaces dedicated for the exclusive use of the hostel's guest. At this level there's also the panoramic terrace, bordered by the latericium battlement of the "castle", which faces on a vast green area, looking at the antique and newest skyline of the city.
The intermediate floors are dedicated to the bedrooms, all featuring private bathrooms and custom made furniture, and the areas for relaxation and well-being of guests. The authentic scheme of the corridor grooves longitudinally crossing the structure is bent to the needs of fire protection: the fire doors of the rooms are wall-to-wall, disappearing into in a wall which, tinted in a different color tone, reintroduces the footprint of the original doors.
At the ground floor there are the reception, the music area and the bar-bistrot where the neutrality of the resin floor and the walls is the background to the chromatic vivacity of the furnishing and luminous artistic installations. The design solutions adopted enhance the plasticity of the voltas covering the salons where is imposed the size of the counter, a sort of dark monolith, agile and powerful that seems like crossing, breaking, the thick wall of bricks to end in the reception's desk.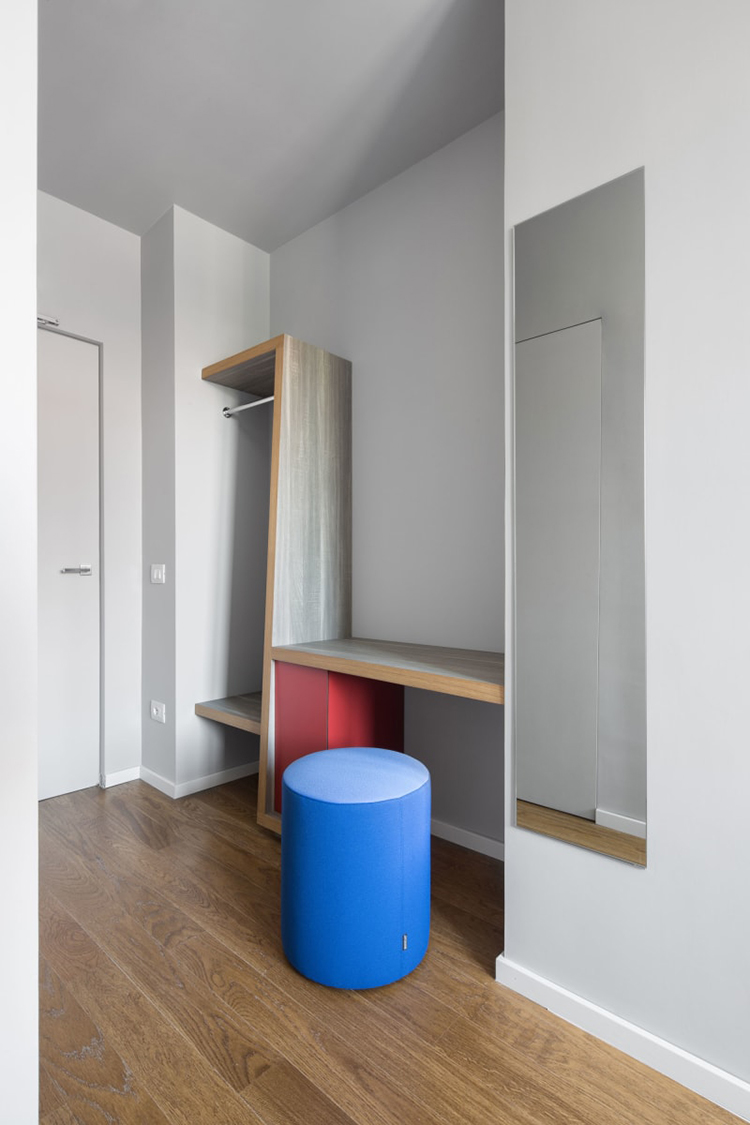 all images © Riccardo Gasperoni