Placed between two glass windscreens, the Benthem Crouwel's Bus Drivers Building at Amsterdam Central has a sleek, yet playful appearance. Built in just three months, the striking bus drivers building houses a workspace, pantry and a canteen for bus drivers on the first floor, while offering 180 degree views of the bus platform, the river IJ and Amsterdam North. On the ground floor there is space for storage, a technical area and toilets.
The position of the building, between two glass windscreens, has largely determined the proportions of the volume. The elongated, relatively narrow building of 80 sqm has been optimized in both design and function. By placing a spiral staircase on the eastern rounded end wall, freedom for designing the layout of both storeys became possible.
In addition, because of the roundness and the linear character, the shape of the bus drivers building connects to the previously realized tubular supervisor building on the other side of the bus platform. The positioning of the facility areas ensures that on the ground floor the facade can be closed and can be made graffiti resistant.
The bus drivers building has a timber frame construction and is finished on both the inside and outside with polyurea, a two-component spray that is very durable and that can be applied seamlessly. By using traffic light red on the inside and white polyurea on the exterior, the building has a sleek, yet playful appearance that matches the red lettering of the bus stations' roof.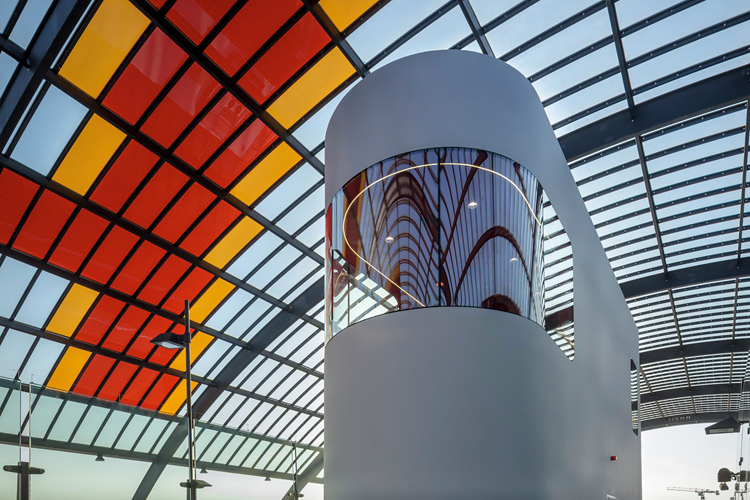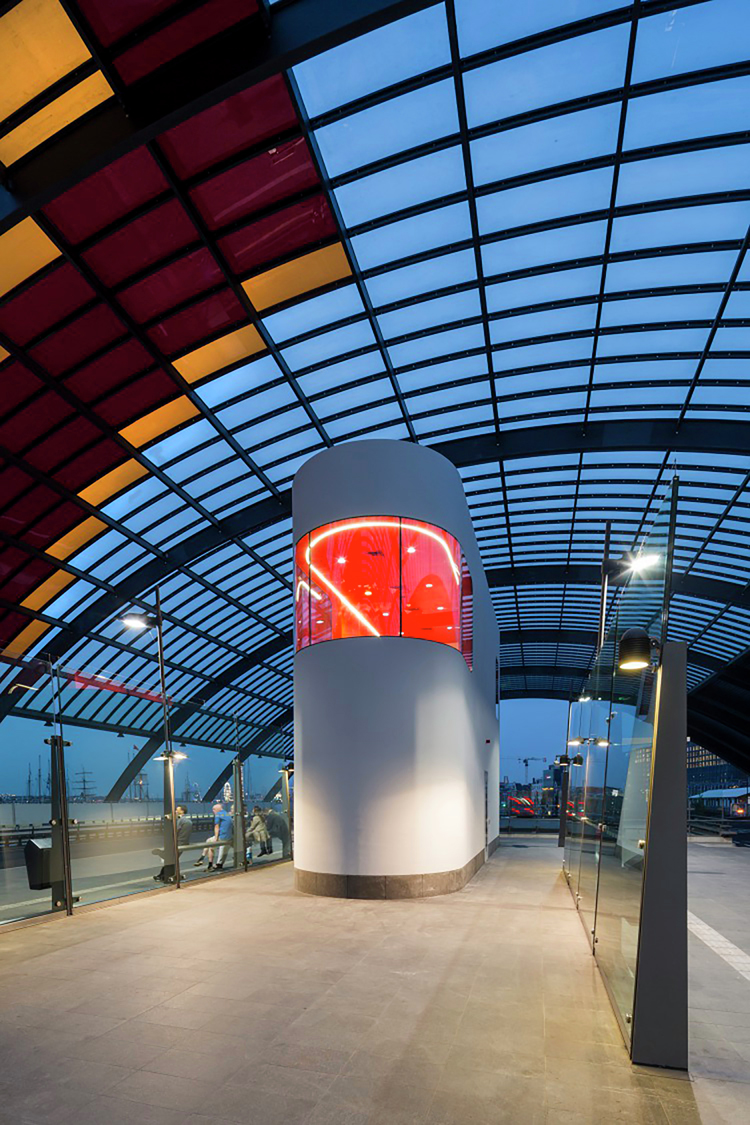 all images © Jannes Linders