This charming loft, full of life and located on one of the famous Amsterdam canals, has recently been refurbished by architecture firm Witteveen Architecten.
The result is the product of the creative relationship between the new modern elements and the original typical characteristics of the interior. The home is characterized by the spaciousness of its rooms, the feeling of freedom and movement and the tactility of the materials used.
A large part of the customized designs for Canal House were created using HI‑MACS Solid Surface material in its Alpine White shade. For this project, the architects opted for the clean, minimalist lines offered by this finish, which maintain uniformity throughout the house, at the same time as contributing a unique character to each space, differentiating it from the others.
The master bedroom was built as an extension of the existing loft, which was renovated so that it would match the aesthetics and materials used throughout. The matching bathroom, at the back of the bedroom, is literally "made" from HI‑MACS, including both the floor and the walls, as well as the shower and bespoke sink with personalized basins. Finally, the amazing integrated bathtub – where the walls combine perfectly with its structure – is the jewel in the crown.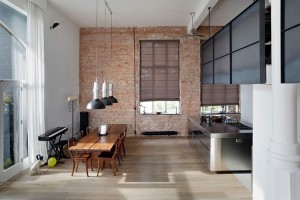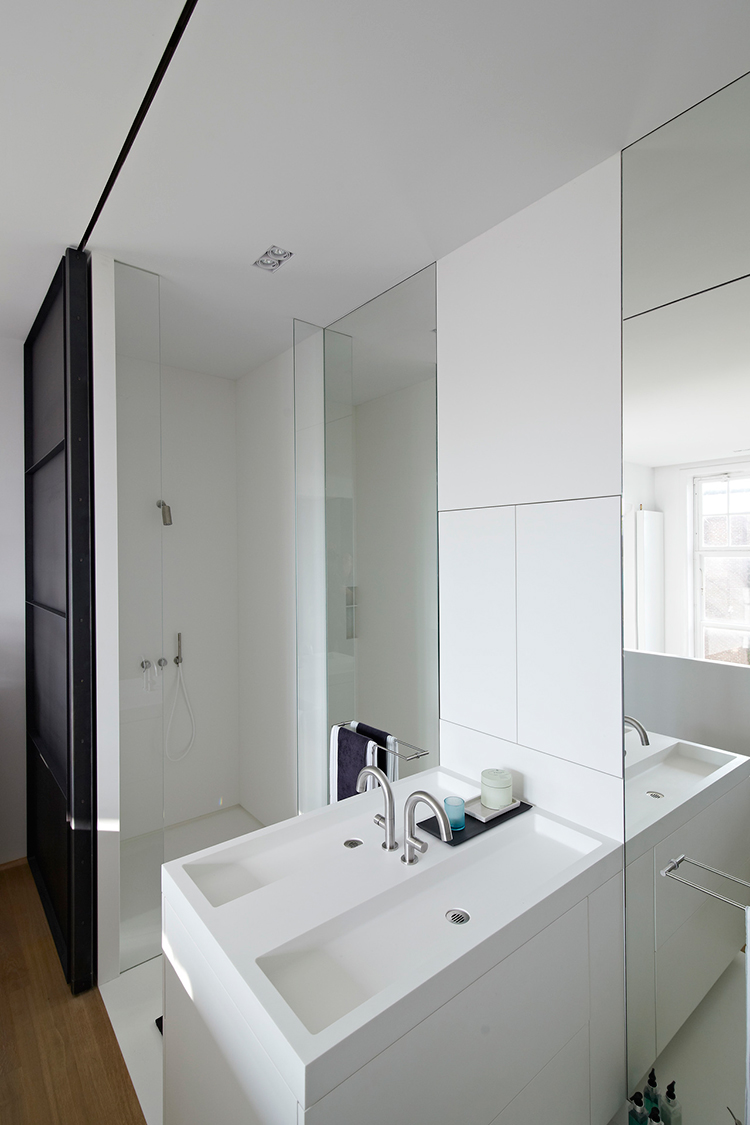 all images © Herman van Heusden