Have you ever opened a magazine or catalog and seen a luxurious looking living room or bedroom in one of the images? The following thought after seeing such an image is most likely either wishing your house could be that impeccable, or wondering how expensive it would be to achieve such a look. The good news is that it's possible to achieve such a look without overspending.
It will most likely require a good eye for interior design, creativity, and the ability to look for cheaper alternatives. If you're able to do this, you can create a luxury interior in the comfort of your own home without going over your budget.
Go for Simple Looks – You might be in the middle of designing your home because you've just moved into a new one. On the contrary, you might be on the verge of moving out and trying to sell your home. Whatever the case, simplicity is key in the creation of luxury and classy interior. If you look at the images of homes for sale in Colleyville TX, for instance, they've used select pieces of furniture, and unique items for decorating. Try and manage your space as efficiently as possible, which means avoiding clutter. That could translate into buying fewer pieces which could potentially cut down your expenses. Remember, to pay attention to detail, as details tend to bring out the beauty in a design.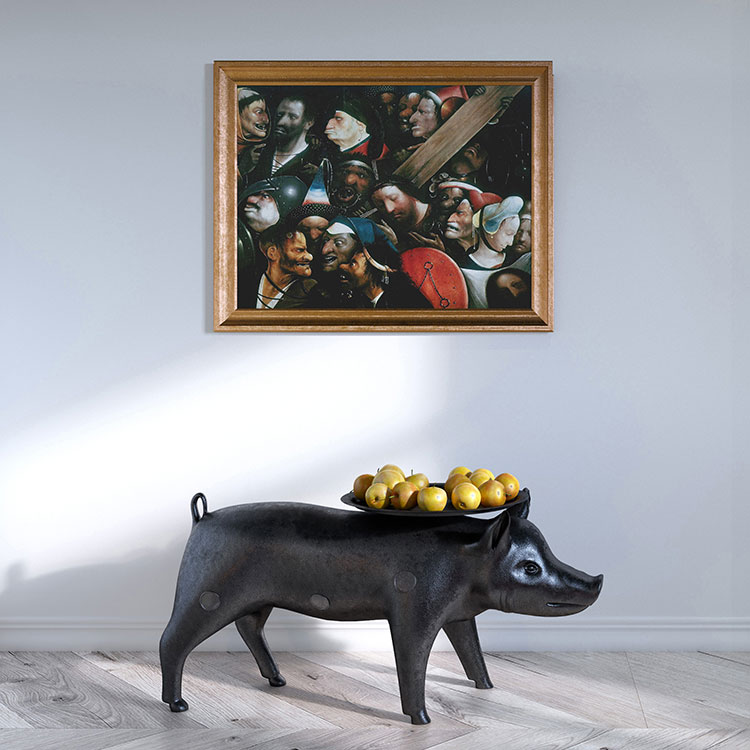 Look for Artwork from Local Painters – Artwork plays a vital role in bringing life to a room. Not only can it make the space that it's placed into more vibrant, but it can also set the tone for your theme. Most people are aware of this which may be one of the reasons that according to CNN, art auction records are being continuously broken. According to Lisa Dennison, Chairman of Sotheby's North and South America and the former director of the Guggenheim Museum, most auction buyers feel rarity and freshness are attributes of great artworks. These attributes can also be found in the artworks of local painters. Seeing as artwork can cost a fortune, it is worth looking into when looking for pieces for your home.  Look for something that complements your vision for your design, that's unique, and something that stands out.
Consider Used Pieces – If you happen to be the type that enjoys following trends, then you should think of cheaper alternatives when designing. For instance, if you wanted to follow the interior design trends which are forecasted by Evening Standard to be huge in 2018, you would be looking to use leather and velvet in your pieces of choice. Leather, however, can be pretty pricey, so you could consider buying quilted chairs or upholstered headboards from a second-hand shop instead. If you don't like used items, consider trying an outlet or looking for promotions, mass sales, and discounts.
Try Pattern Plants – Patter plants are said to be trending for 2018. This could be because they make the room more vibrant, or perhaps because they're inexpensive. This works to your advantage as its one less decorating item that you have to spend a fortune on. If plants aren't your thing and you happen to be looking for current luxury design ideas to help increase the chances of you selling your home, consider buying artificial plants. This way, you don't have to worry about watering and maintaining them in the long-run.
Buy the affordable alternative – No matter what happens to be trending in the design world, there's more than likely always a cheaper alternative. Terrazzo, which is colorful floor tiles, for instance, is presently trending. Instead of buying the high-end marble tiles, you could consider checking for alternatives at cheaper retailers. The objective is to create a luxury interior, so you want to look for cheaper alternatives that are still good quality. If your goal is to give your home an eye-catching edge, then this might do the trick.
Use Inexpensive Antiques – The Economist defines an antique as furniture that has passed the century mark. Despite them being old, antiques seem to add a great feel to your interior. Seeing as they tend to be old, they can tend to come off as both valuable and expensive. Pieces that are antique also somehow tell unique stories from the past, depending on how far back they go. If all of these things grab your attention, then you'd most likely be interested in selecting a few pieces for your interior. They could be placed in your bedroom, guestroom, kitchen or living room. Instead of buying antiques that are expensive, try looking in second-hand shops. Many people often give away their antiques when they no longer have use for them. Some people don't even realize that they're valuable pieces to begin with.
Craft Shops – You'd be surprised at what you can get at your local arts and crafts shop that would make a great addition to your home. Luxury and creativity are two parts of the same family, so you may find decent pieces you could add for finishing touches. This might include a simple, clear vase, or items that you could use to redesign some accessories that you already have at home.
Paint your Walls Neutral Colors – At the moment, jades, olives, and sage are said to be trending colors that you can use in your house. Since a great component of luxury is simplicity, these would make for perfect colors in your house. If you're pretty good at DIY, consider painting yourself. It's important that your paint jobs are neat as it adds to the finish of your interior. If you can't do a neat paint job yourself, try outsourcing it to an affordable professional.  Neutral colors can also be paired with woods if you want to create a warm feel.
Your house should be your comfort-zone as well as an escape from the hustle and bustle of the outside world. The interior of your safe–haven should be a reflection of your taste, personality, and personal style. You can achieve this by designing the interior of your dreams and making it a reality. If luxury happens to be what you want, you should be able to create this without spending too much. Hopefully, the aforementioned tips will be useful as you piece together the interior to create the home of your dreams.