On the occasion of this year's Milan Design Week, Rockwell Group has teamed up with Surface magazine and design consultancy 2×4 to create The Diner, a pop-up restaurant set under the tracks that run into Milan's Centrale railway station.
The fully operational pop-up restaurant immerses visitors in a coast-to-coast journey through the United States, where four distinct environments—the Roadside Diner, East Coast Luncheonette, Midwest Diner, and West Coast Diner—will celebrate American design now.
"Diners have always been a home away from home for me and a place to observe people coming together. They are inherently optimistic mix of consistency, familiarity, and pioneering design. It has been a thrill to collaborate with Surface and 2×4 on our own version of The Diner. Along with the LAB at Rockwell Group, we handpicked some of our favorite brands to collaborate with us in order to create a unique visual language that expands and extrapolates on the DNA of this American cultural icon," says David Rockwell, founder and President of Rockwell Group.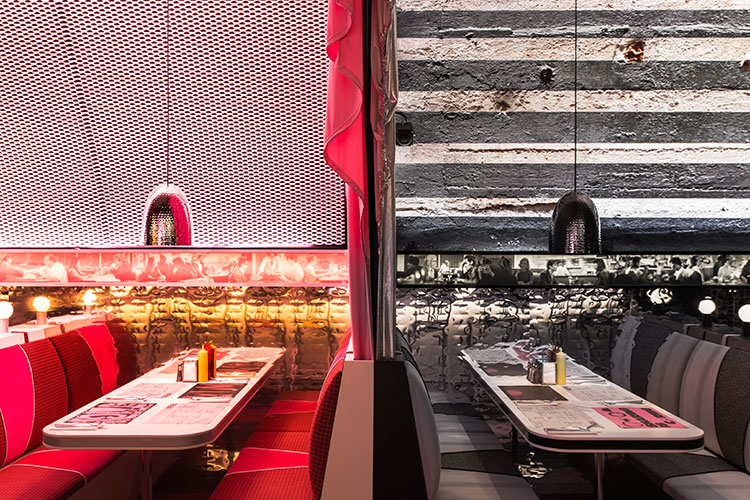 "This has been amazing team work", says Marc Lotenberg, CEO of Surface Media. "Jacob Peres and Eli Peer initially pitched The Diner concept to us as a way to mark our silver milestone. David Rockwell's design concept and vision and 2×4's vibrant graphic identity made the concept come to life. Together, the team secured brands and collaborators to enhance the experience and build this ambitious project."
Open throughout Milan Design Week, the Diner features daily programming, including private events, designer karaoke, and late-night entertainment throughout the week. The restaurant features a contemporary menu for breakfast, lunch, and dinner as well as late-night cocktails. The dining experience is executed by renowned New York – based specialty food purveyor Murray's Cheese. Melding tradition with a contemporary twist, Murray's pays tribute to diners of the past while serving guests a taste of the future.
The Diner is open for breakfast, lunch, dinner and cocktails all week, from 17 to 22 April 2018, as part of the Ventura Centrale exhibition at Via Ferrante Aporti 15. There are limited seats available—book your table now.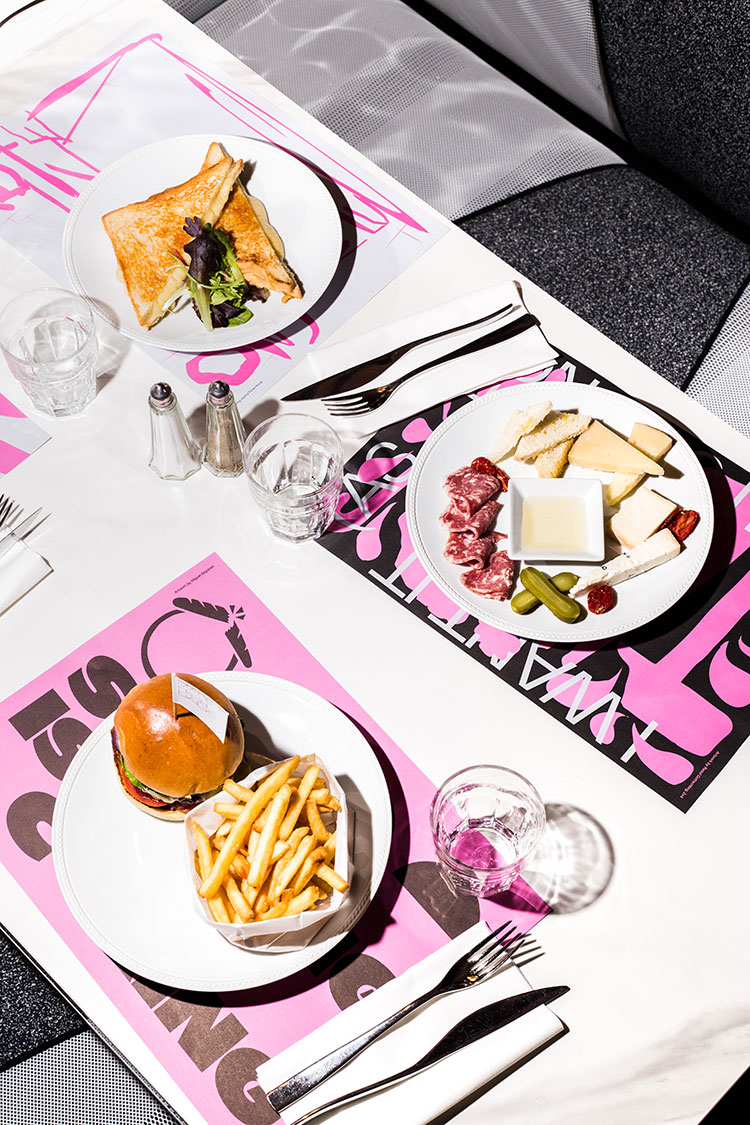 all images © Michele De Candia