A shower is an integral part of a modern bathroom. Most people want a separate shower as well as a bathtub, space permitting, as showers are for functional washing and baths are for relaxation. There are many different types of shower on the market. The only limiting factor is your budget. In this article, we are going to look at the various types of shower you might wish to consider for a luxury bathroom makeover. 
Traditional Electric Shower
An electric shower is the standard fitting in a regular bathroom. This type of shower provides hot water on demand, which is ideal if you want a separate appliance from your hot water boiler. It's also a good choice if your water pressure isn't great, as a pump is part of the unit.
Mixer Shower
A mixer shower uses mains hot water. This type of shower is more discrete, as the pipework can be hidden behind a false wall. It's more in keeping with the luxury shower vibe you are looking for. If your water pressure is below par, you will need a separate pump, but this can also be fitted behind a wall, to maintain a clean, seamless look. 
Standard mixer showers are the cheaper option here. It's up to you to adjust the temperature of water each time you have a shower. Thermostatic mixer showers are the next step up, and unless you are shopping on a budget, this is the best type of shower fitting to go for. A thermostatic mixer shower controls the temperature of the water. You can pre-set it to your desired temperature and every shower you take will be perfect. It's also a safer choice if you have small children or elderly relatives using the shower. 
For the ultimate in luxury, look for a digital thermostatic mixer shower. Like steam showers, they come with a digital control panel so you can adjust your shower temperature very precisely. LED lights tell you when the shower has reached the correct temperature. You can even have the control panel fitted away from the shower, so you can program the temperature before you set foot in the cubicle.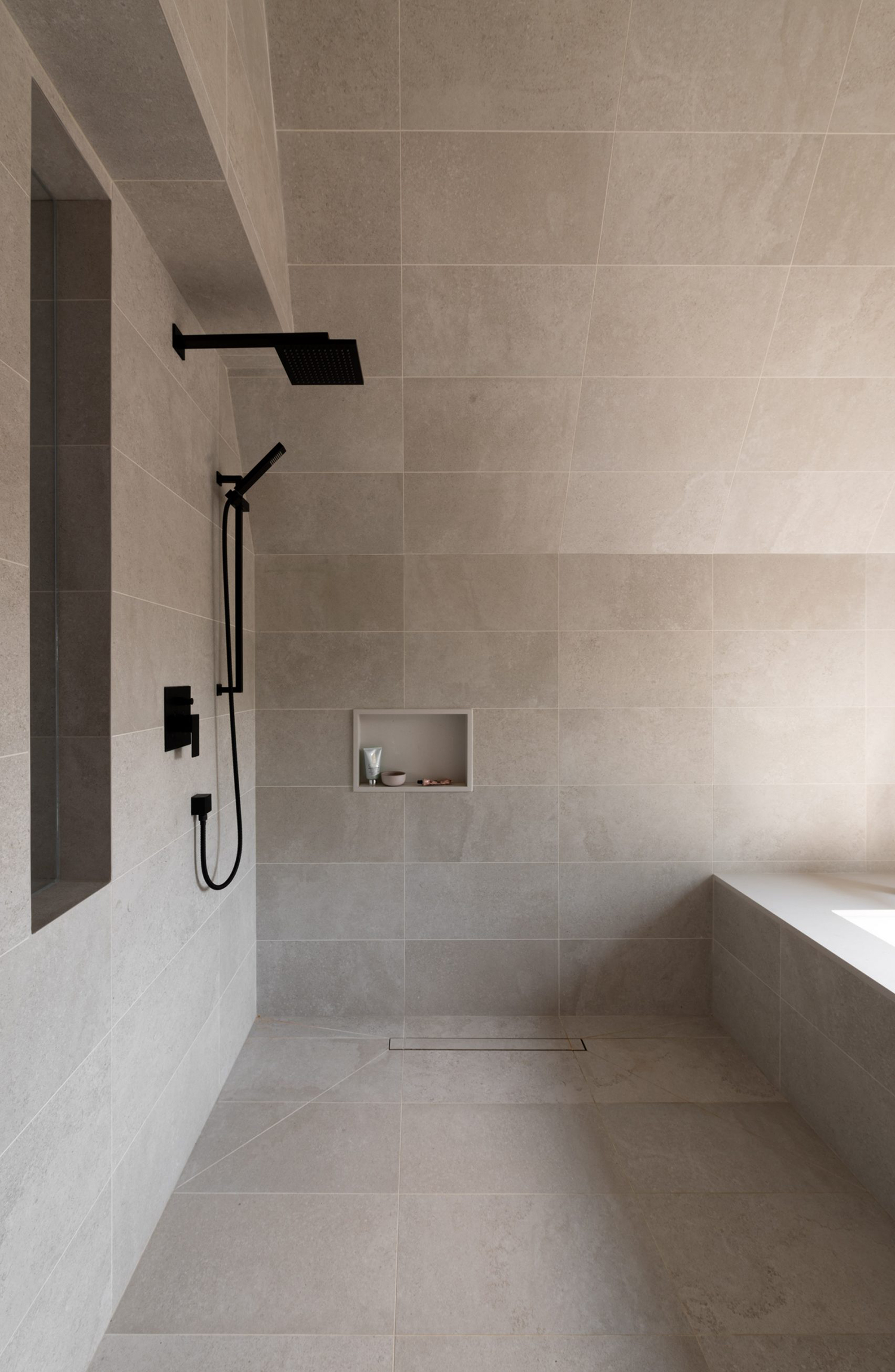 Rainfall Showers
Once you have chosen your shower unit, the next step is to pick the type of shower head you want. Rainfall showers are very luxurious. Unlike a traditional, cheaper shower head, which is quite small and compact, a rainfall shower head is large and flat. Water sprays out in a rainfall pattern, which makes every shower feel like a visit to a luxury spa.
Rainfall showers offer a 'drenching' experience. Gravity does a lot of the work, but there are air injectors available, so you have proper rainfall rather than drizzle.
Remember, the larger the showerhead, the more luxurious the experience. 
Shower Towers
Shower towers are a different version of a rainfall tower. You still get a rainfall shower head, but there is also a smaller body wash shower head and body jets. It's super luxurious and very modern in feel. This type of shower will appeal to anyone looking for a modern, minimalist bathroom, as all the fittings are neatly hidden away.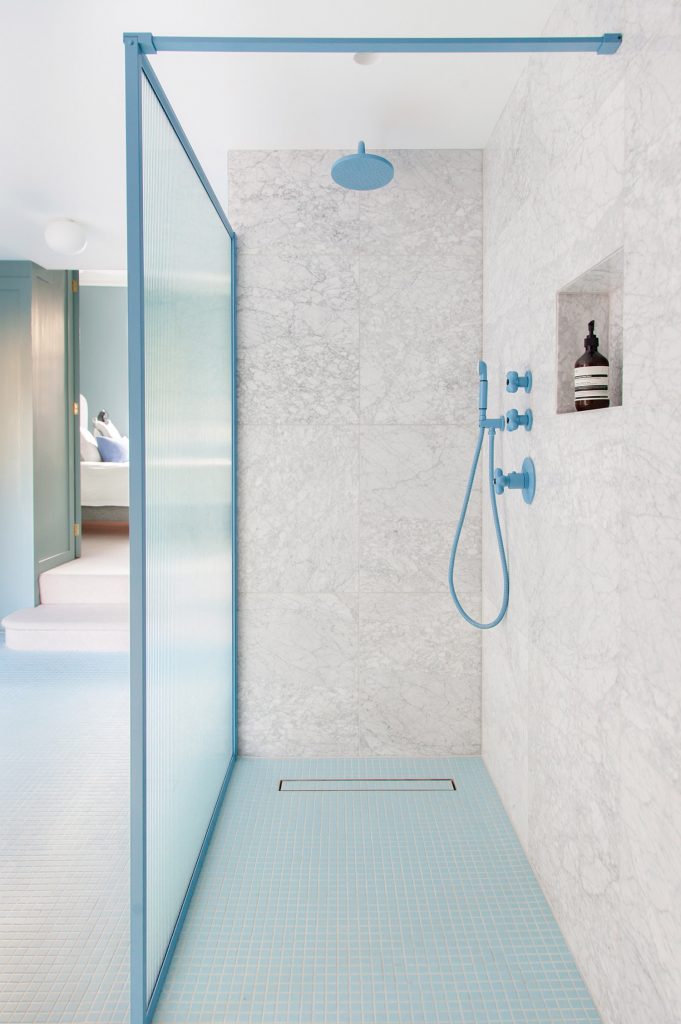 Walk-in Showers
Walk-in showers are more much more luxurious than a cramped shower cubicle or an over-the-bath model. The larger your walk-in shower, the more luxurious it will feel. For the ultimate in luxury, fit two thermostatic showers side by side in a wide walk-in shower cubicle, so two people can take a shower simultaneously.
Frameless shower screens are ideal for walk-in showers. You can find frameless shower screens on the Glazewell website. They offer luxury custom-made glass and have experienced staff ready to do the installation if needed. 
Hydrojet Massage Shower Cabins
Hydrojet massage shower cabins are the ultimate in spa luxury. These units come with all kinds of luxury features, including LED chromatherapy lighting, touch screen panels, steam generators, and aromatherapy injections systems. Because a hydrojet massage shower cabin is a self-contained unit, it is ideal for an en-suite shower room where there is less space. However, if space is not an issue, you can always upgrade to a twin shower cabin and share the fun with a partner!
Once you have chosen your shower fittings, the next step is to design your bathroom. To create a sense of luxurious decadence, try and go for a minimalist look. Wall-to-ceiling natural stone or marble tiles are very luxurious. There should be plenty of built-in storage to reduce clutter – make sure your walk-in shower has a built-in alcove for shower gels and shampoo bottles. 
If you really want to push the boat out, add a living wall of green ferns and other humidity loving plants. Most plants like being in bathrooms because of the moisture, so if a living wall isn't in your to-do list, hang some trailing ferns from the ceiling and place succulents on shelves. 
Finally, always hire a reputable bathroom fitter when the time comes to renovate your bathroom. This will save you from the horror of water leaks.