Portuguese practice Extrastudio has transformed a former winery in a small village south of Lisbon, built by the client's grandparents at the beginning of the 20th century, into a modern family home with red mortar walls.
Set back from the main road and surrounded by neighbors, accessible along a narrow alley, the plot has a small orchard of orange trees, an oasis in the middle of the village. The preservation of this orchard has determined the whole project.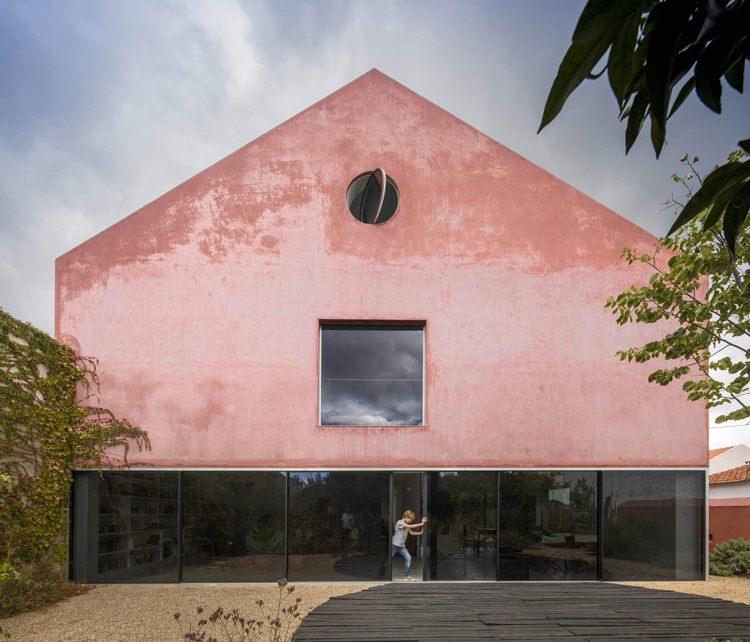 In order to retain the trees, it was necessary to keep the existing building and accept that the two sides of the house, which border adjacent properties, would have no windows.
Only two incisions were made into the existing volume. A 14-meter long window was cut into the west façade facing the orchard, turning the interior and exterior into a single space. A courtyard was inserted into the corner abutting the adjacent properties, allowing light to enter the darkest areas of the house.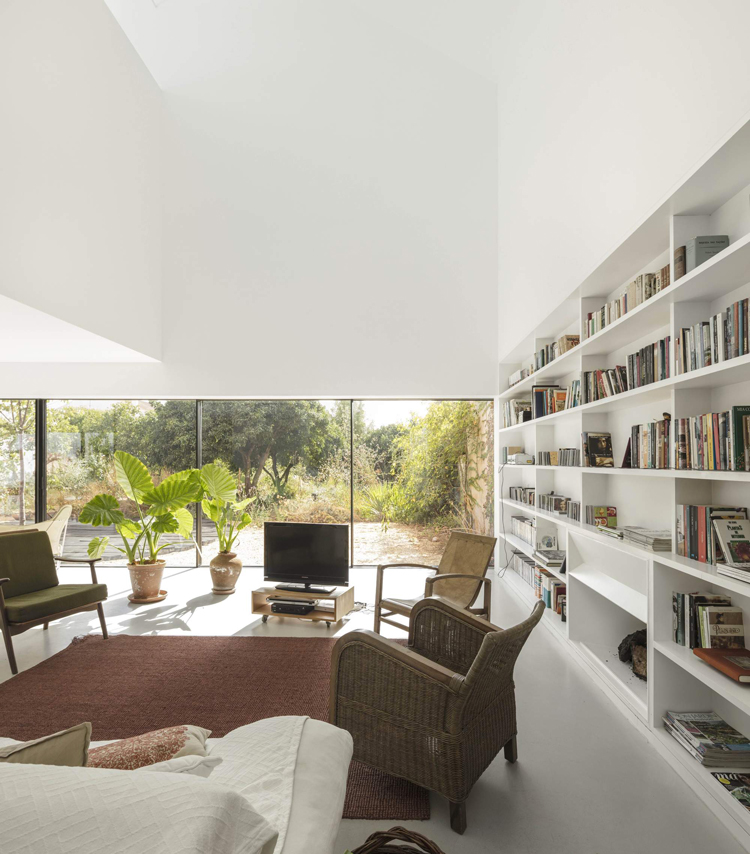 "A natural red pigment was added to the mortar, to reinforce the building's presence, allowing the house to age gradually and changing its tonality, without ever requiring a coat of paint," explain the studio. "Over the days and months, the colour of the house alters, lighter or darker depending on the humidity, almost black when it rains," it added.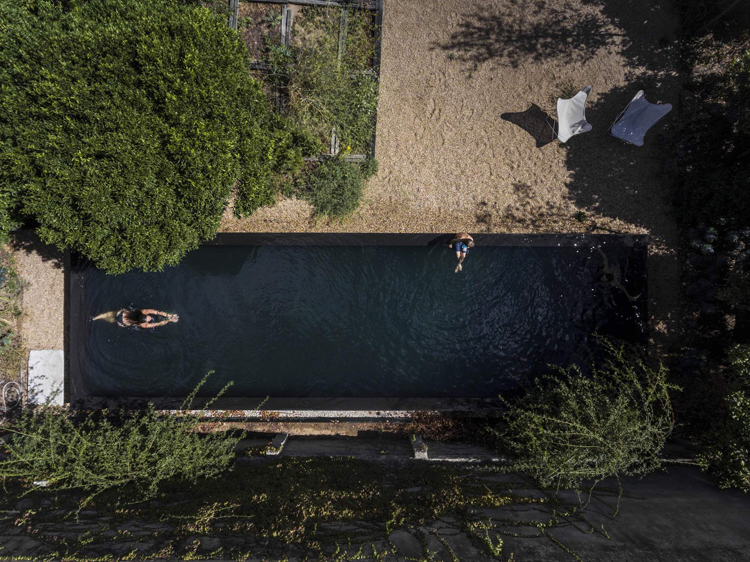 The public areas of the house are arranged on the ground floor, occupying the entire footprint. The private areas unfold on the upper level, flanking the facades, generating a sequence of strategically placed voids, which create double and triple height spaces on the ground floor below. The generous scale recalls the building's former use.
Raised above the ground, a dark reflecting pool in the garden recalls the form of an old irrigation tank, allowing residents to swim in what the architects describe as an 'absolute void'.
all images © FG +SG – Fotografia de Arquitectura