French architect Florent Chagny has recently refurbished a Parisian duplex apartment set at the top of a little residential wooden building built around 1830 located between the Pantheon and the Jardin des Plantes.
FLCA Studio has conceived a new identity for the old apartment by creating a stylish, contemporary space with high ceilings and plenty of natural light.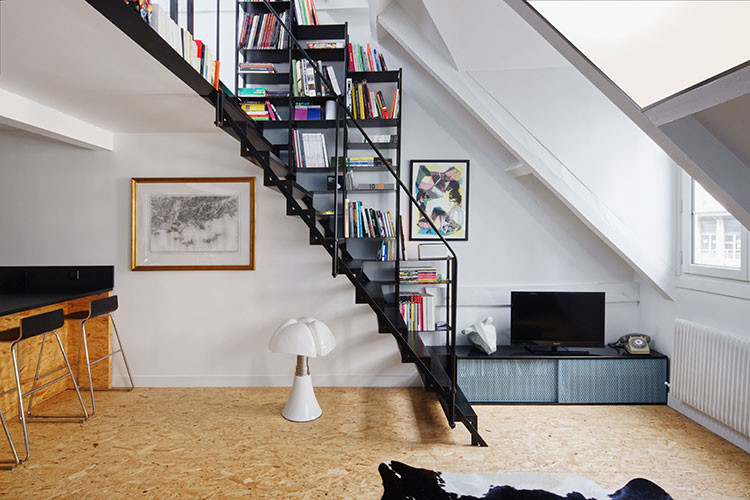 "We began with the demolition of a few partitions, of the 1990's spiral staircase and of a useless and huge fireplace," says Florent Chagny. "Then, we decided to opt for two raw, industrial materials: OSB wood and steel."
In this way, the floor, the modular kitchen, some pieces of furniture and the dressing are made of OSB. Meanwhile, the staircase, the bookcase and the glass partition above the living room are made of steel.