Genesin Studio has recently refurbish a Victorian shop in Adelaide for skincare brand Aesop. The newly designed Aesop Rundle Street store takes full advantage of the generous proportions of the building and heightens a sense of openness through white walls adorned simply with product shelves crafted from solid timber and blackened steel rods.
Blonde Tasmanian Oak is employed in abundance, wrapping the sensuous forms of three tablet-shaped counters that sit on parquetry flooring. Several raw side tables crafted from imperfectly stacked concrete disks, sit in contrast to the refined interiors throughout the space. In contrast to the neutral tones in the space, each counter is inlaid with antique green marble to form luxurious and functional bench tops in celebration of the Victorian heritage of the host building. This vivid hue is complemented by ferns that spill out of bespoke planters, referencing the store's locale in the east end.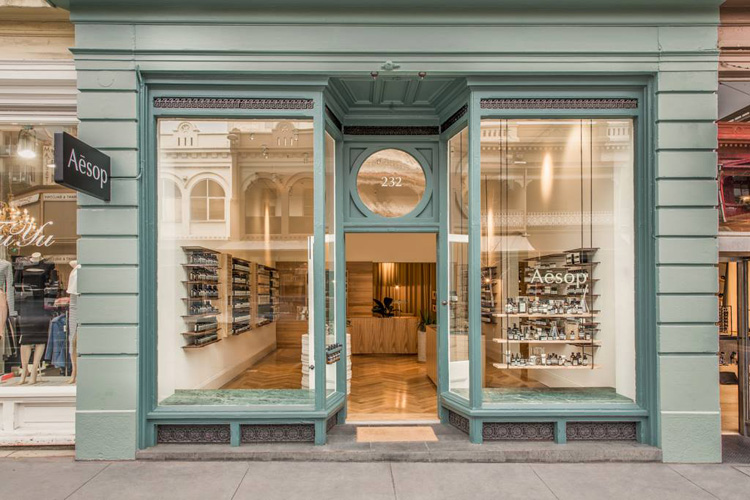 A raw counterpoint to the otherwise refined interior appears in the form of a makeshift side table crafted from imperfectly stacked concrete disks. Sitting on a base hewn from the same species of timber as the floor, this structure appears to hover in the entrance.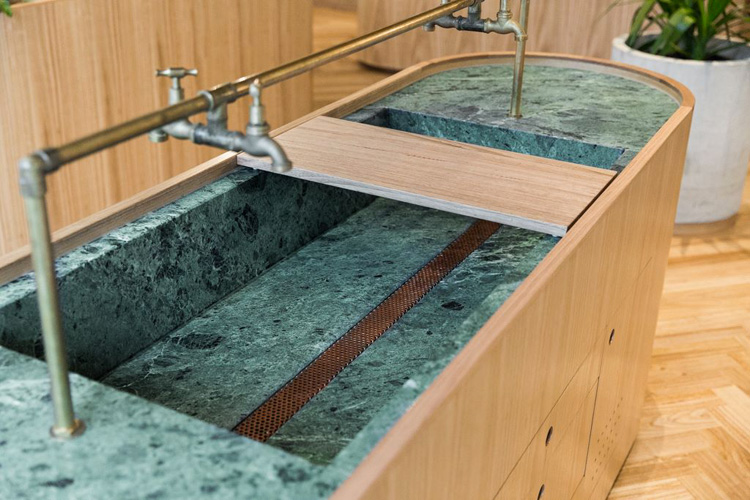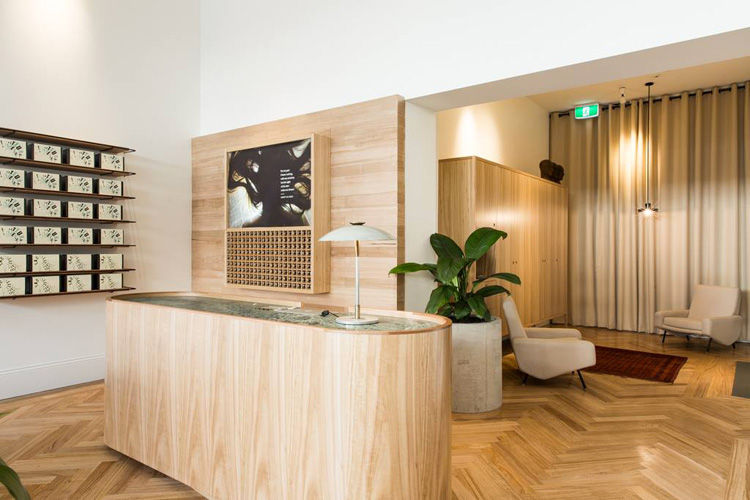 all images courtesy of GENESIN STUDIO