For the Gucci Herbarium Room of the Gucci 4 Rooms project, Osaka-born artist Chiharu Shiota has transformed an iconic pattern of Gucci's new vision in all-embracing large-scale installation. Hers is a full immersion of Alessandro Michele's emblematic bicolored motif of branches, leaves and flowers. Starting from fashion accessories, it expands over tapestries, old furnishings and decor to create an imaginary, dreamlike room. The intentionally dusty and old-fashioned space is wrapped by a tight grid of over 28km of red yarn, resembling a gigantic spider web that pushes it in and out of focus, transforming it into an optical illusion, like an elusive chimera.
Chiharu Shiota's Herbarium installation is a part of the Gucci 4 Rooms exhibition on the 7th floor of Gucci's Ginza building. The program includes four visionary rooms curated by four different artists called to express the inventive spirit of the Italian fashion house. The show will run through November 27, 2016.
Take a 360° virtual journey inside the Chiharu Shiota's Herbarium installation for Gucci 4 Rooms project in the video below.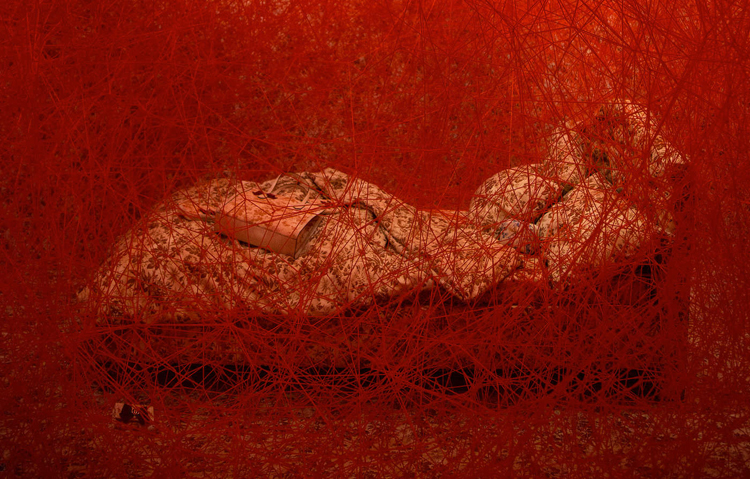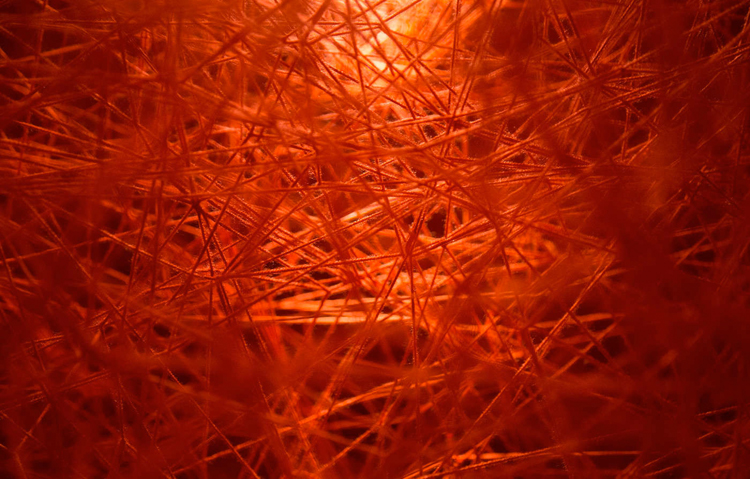 all images © Chiharu Shiota | courtesy of GUCCI