Spanish firm Abiboo Architects have realized this 14,000 sq feet residence named 'House H' for a well-know international sportsman in Madrid. In the residence, growth occurs in a non-hierarchical order, each space has different characteristics but similar importance. The villa is designed as a sponge, with multiple micro-spaces designed especially in relation with sensorial experiences and inter-related to each other.
The ground floor has the typical program associated with a villa along with many patios that make the house look bigger due to its integration with the site. The first floor includes spaces like office, guest rooms and play area. The basement includes spaces associated with oneself (meditation rooms, gym, spa) and with others (party areas and lounges).
The discontinuity expands from the inside to the materiality of the facades. The secondary areas are built with a facade in exposed concrete, while the day spaces in the center of the floor plan are in stucco and glass. Finally the night areas are shown to the outside in a metallic ventilated facade that reflects the light and create a strong contrast between all the different materials used.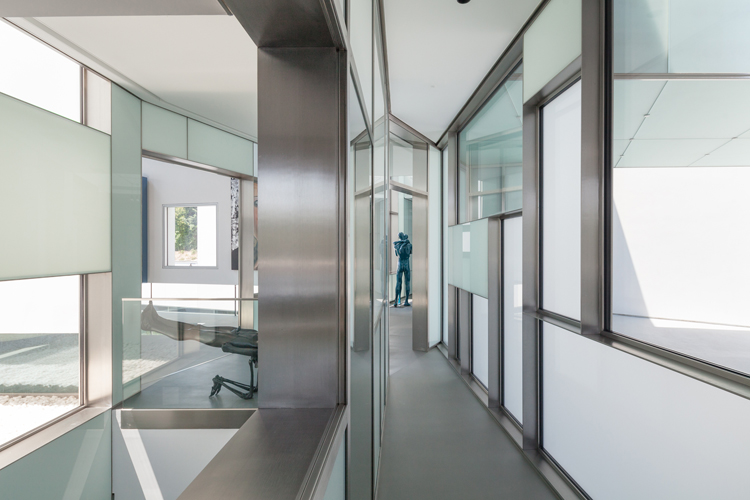 The environmental commitment of the project is noticeable not only in the use of eco-friendly materials; the villa also pays special attention to passive strategies that respond to sun radiation, natural light and wind. The design leverages the local micro-climate through the existence of patios, water bodies, natural ventilation strategies and water management solutions while takes advantage of active environmental solutions such as the use of geothermal heat pumps that reduce considerably the CO2 consumption.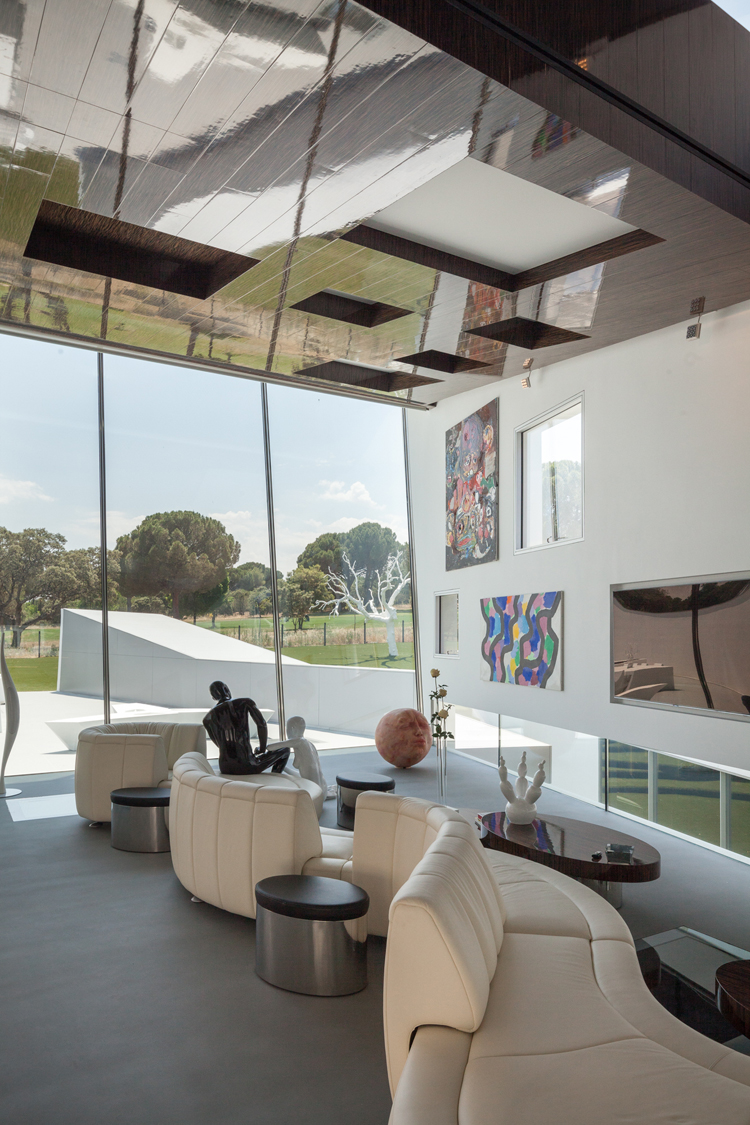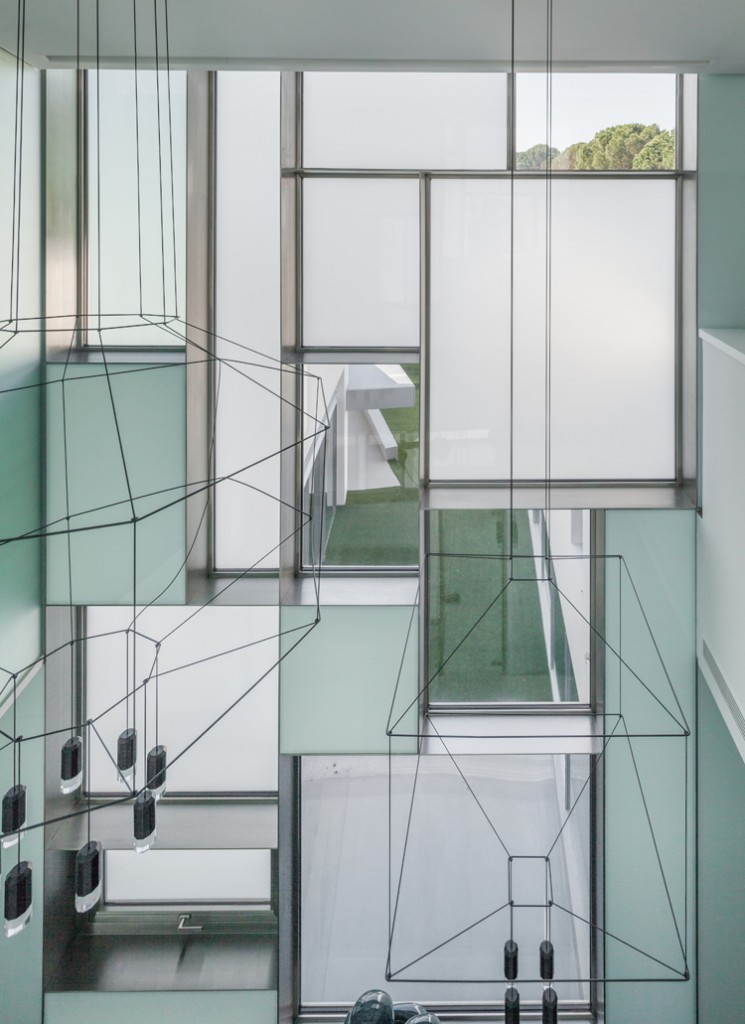 all images © Joao Morgado