To reflect local building tradition in a modern way the walls of this house in Poland by Kropka Studio are covered with gabion baskets filled with limestone. The clients was 4-person family who wanted house with space for large family gatherings. The house is divided into three main zones. The master zone with its bedroom, bathroom and wardrobe, the 1st floor zone with two bedrooms and bathroom and main living zone with double height living room and open kitchen with long wooden island.
Outside, the main idea was to tie the house to the site and meet local buiding regulations. Gabions are used as an cladding, type of external skin – kind of camouflage to blend the house in with the landscape. As an important element in main space the staircase was designed as an open riser stairs, with steel, cantilevered treads attached to steel stringer. Treads are finished with oak wood.
The house is situated next to Zawiercie, on a longish, slightly sloping site, in the buffer zone of the Eagles' Nests natural landscape park. It is set in green surroundings dominated by agricultural use. Old stone church, towering ruins of Morsko and Ogrodzieniec castles, Monadnocks scattered around – rising several meters above the surrounding terrain.
The house consists of two main volumes – residential zone and two-cars garage, which are connected by openwork, wooden link. It unifies the two separate volumes, allowing light into small courtyard in between. On the L-shape ground floor there is main living space area an open kitchen and private part with master bedroom, its bathroom and wardobe. On the top floor two bedrooms and a smaller bathroom are located.
The most striking part, is a day zone, which is double-height open space. Big windows present carefully framed views and give a great insight to a southern west situated garden.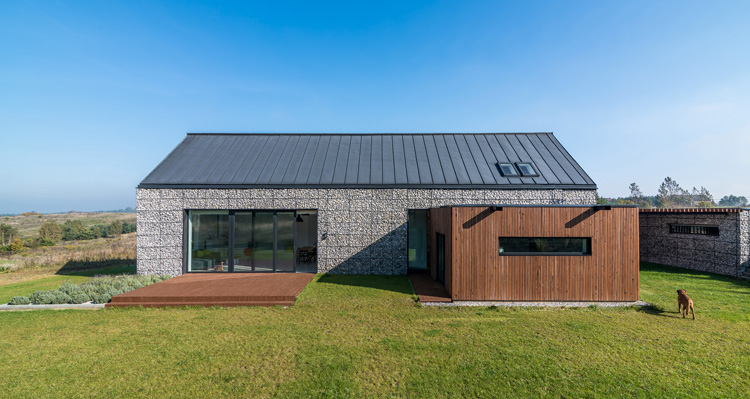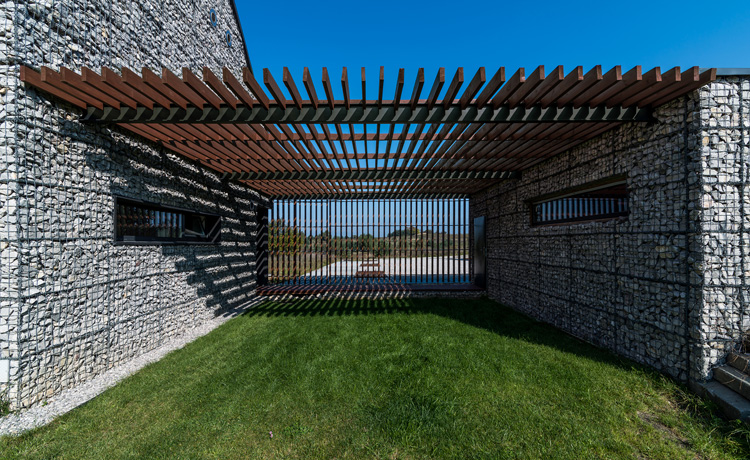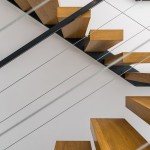 all images © MACIEJ LULKO