These days, the disabled don't have to be home-bound anymore since buildings, vehicles, and other facilities are now being created with them in mind. This is only the beginning in the bid to improve their mobility. For instance, it's possible to transcend age and illness restrictions due to the improvement of wheelchairs, such as the Rolstoel wheelchairs. They provide full adaptation to one's condition and surroundings, enabling the disabled to move around freely and comfortably. 
The various factors that differentiate one mobility product from the other include speeds, comfort, energy efficiency, and portability. For example, wheelchairs for the disabled vary greatly, from manual wheelchairs to advanced electric folding wheelchairs. However, the goal of improvement is to provide these factors in one mobility product without being too pricy. Let's have a look at how some of the next-generation mobility products improve travel for disabled people. 
1. Motorized Scooters
Using scooters are a way to regain independence by being in charge of your movement. For frequent travellers, portable travel scooters are the best option since they're compact, light-weight, and foldable for ease of transport. The most attractive feature is the ability to manoeuvre in tight spaces making it perfect for both home and office use. 
However, there are other scooters built purposely for outdoor use – the four-wheel and the heavy-duty scooters. These scooters are custom made for individuals who have a lot of outdoor usages. They suit larger framed individuals, and their weight capacity is also improved to accommodate up to 550 pounds. Besides that, this type can handle any type of terrain, including grass.
Motorized scooters have a tight turning radius that allows ease of manoeuvring. They have low ground clearance, thus providing a stable ride. The outdoor scooters have a higher clearance to avoid damage to the bottom of the scooter, and the scooters can ride between 4 mph to 5.5 mph. Once you charge them, they can travel a distance of between 8 to 15 miles.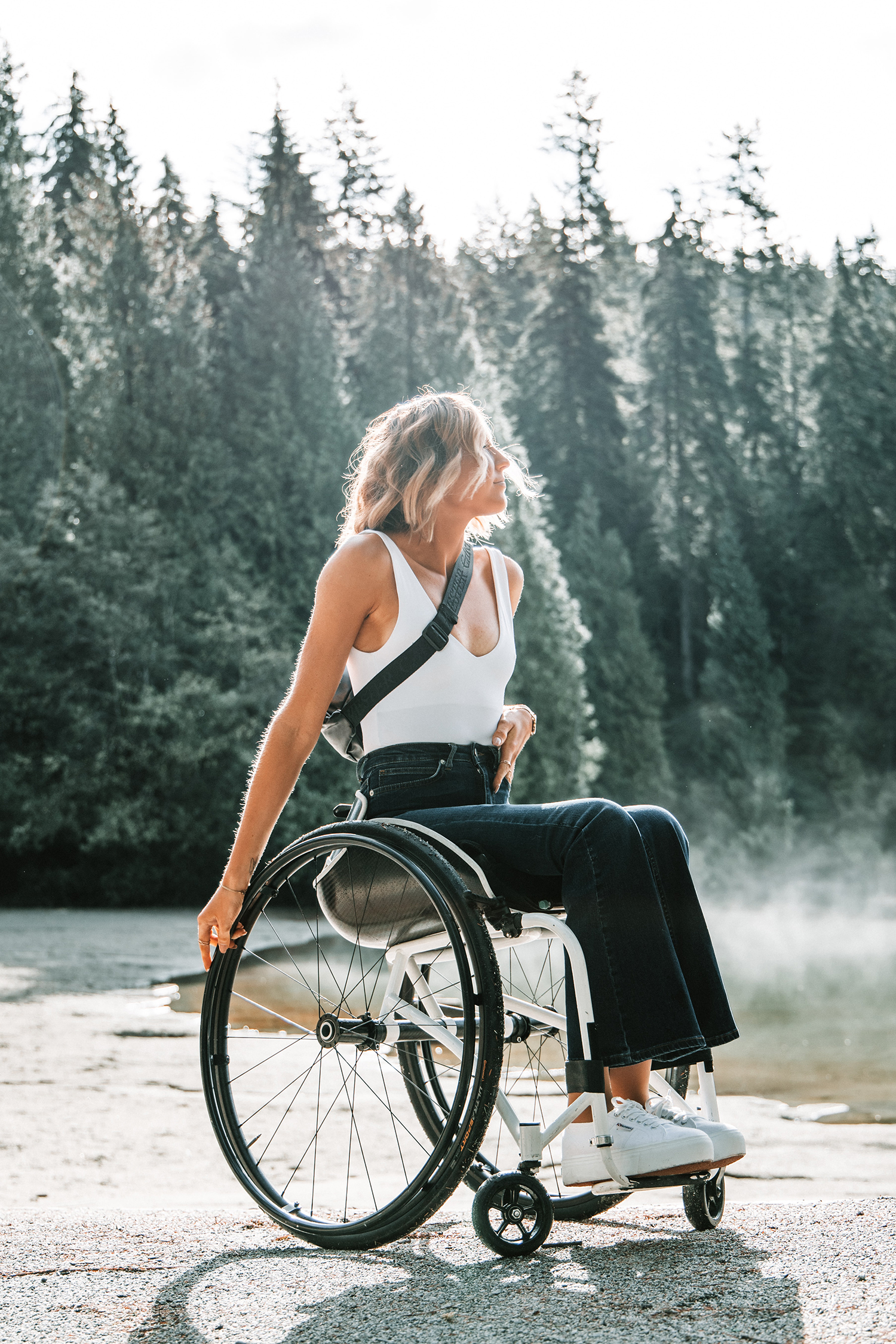 2. Motorized Wheelchairs
The motorized wheelchairs are also a product of technological advancement for the disabled. Their purpose is to increase control of the disabled individuals over their free movement, reducing the dependence on a caregiver. But even these wheelchairs vary a lot. There are many specifications and features attached to each one to suit a certain mobility routine.
Some are very bulky and heavy to accommodate a lot of weight, while some are light and foldable, to improve portability. The portable ones are suited for individuals that use multiple transport means. Designs have gone a step further to customize the wheelchairs to suit crowded places due to increased turning angles that improve its manoeuvring ability. 
The powering of the wheelchair is also a key factor as it impacts on the miles per charge to serve adequately the distance covered by the individual. Heavy-duty models suit longer distances and as an advantage; they also have a high speed. Of course, motorized wheelchairs can be an expensive purchase, however, there are benefits available to help with this. For example,  if you are a veteran who has been left disabled due to their service, you can use a VA disability calculator (click here) to see what benefits would cover the costs of your need for a wheelchair.
Other Mobility Aids
They're either single-point or quad-point. The quad-point cane has four support points touching the floor that provides more stability and allows for more weight. 
Walkers provide a wider base of support. A two-wheeled walker is more stable than a four-wheeled walker
This type of wheelchair allows freedom to get around on your own while pushing it by hand. Even though manual wheelchairs propel using hands, most of them come with handles at the back that allow caregivers to push the individual. The handles come in handy if the individual has conditions that hinder them from propelling the chair on their own.
Creating Accessibility In The Surrounding
1. Urban Design

 
Urban design refers to the design requirements of recreational areas and pedestrian routes that include the disabled. By law, the designing of open spaces should take into account the mobility of the disabled and their mobility aids. Some of the designs include:
Expansion of pathways to accommodate mobility products.
Elimination of obstructions from routes and pathways.
Including ramps in elevated areas and platforms.
Provide parking for mobility products and disabled-accessible vehicles.
2. Architectural Design Considerations
These are considerations that cater to vertical and horizontal access in constructions. Such considerations include providing ramps, elevators, platform lifts, handrails, and expanding the entrances to improve access. Every building should have restrooms custom made to accommodate the disabled and their mobility aids. 
3. Inclusive Transport
All modes of transport should have mobility aids, as per standards set by government institutions in support of the disabled. It means wider doors, accessibility rails, ramps, and accommodative restrooms. The public transport vehicles should be wheelchair-accessible. Besides, the room in the vehicles should accommodate the biggest mobility product there is. 
Conclusion

 
The new generation mobility products allow the disabled to lead a normal life with very little dependence on caregivers. Technology plays a big part in providing efficiency and comfort, which is also possible because buildings, public spaces, and transport means have improved accessibility to disabled individuals.