A house is about much more than a roof over our heads — it's a reflection of who we are. The exterior of your home can be one of the major indicators that people use to form an opinion about you and your family, making it essential for homeowners to take every step necessary in order to maintain its appearance at all times. Yet, sprucing up the outside of your property doesn't have to be a daunting task — with some creativity and knowledge, improving the look of your place can become both fun and rewarding! In this blog post, we'll share 6 interesting ideas on how you can enhance the exterior of your home while still staying within budget.
Plant colorful flowers around the front of your house
There's nothing quite like a vibrant patch of flowers to brighten up the front of your house and make it feel like a hospitable place to be. Whether you opt for a riot of color in a carefully planned display or stick to a more restrained palette, planting colorful flowers around your home is a great way to create an inviting atmosphere. Whether you're welcoming guests from afar or simply enjoying the sight of your own handiwork, the burst of color and life that comes from a well-tended flower bed is sure to put a smile on your face. So why not try it for yourself and see how it can transform the look and feel of your home?
Think about awnings for your outdoor area
As the warm weather approaches, many of us are looking forward to spending more time outside. But while the sun can be enjoyable, it can also be harsh and uncomfortable. That's where awnings come in. The awnings for your outdoor area are the perfect addition, providing shade and protection from the sun's harmful rays. They offer a stylish and practical solution for those looking to make the most of their outdoor space. Whether you're lounging on your patio or hosting a family barbecue, awnings can create a comfortable and inviting atmosphere that everyone will love. So, if you're looking for a way to enhance your outdoor area and make it more usable, consider installing awnings today.
Paint your front door a bright color
A front door is often the first thing people see when arriving at your house, so why not make it stand out with a pop of color? Choosing a bright color for your front door can add character and personality to your home while making it easier for visitors to spot your house from the street. Whether you go for a bold red or a sunny yellow, a bright front door can instantly make your home more inviting and eye-catching. Plus, painting your front door is an easy and affordable way to give your home a facelift without breaking the bank. So why not take the plunge and add a splash of color to your front door today?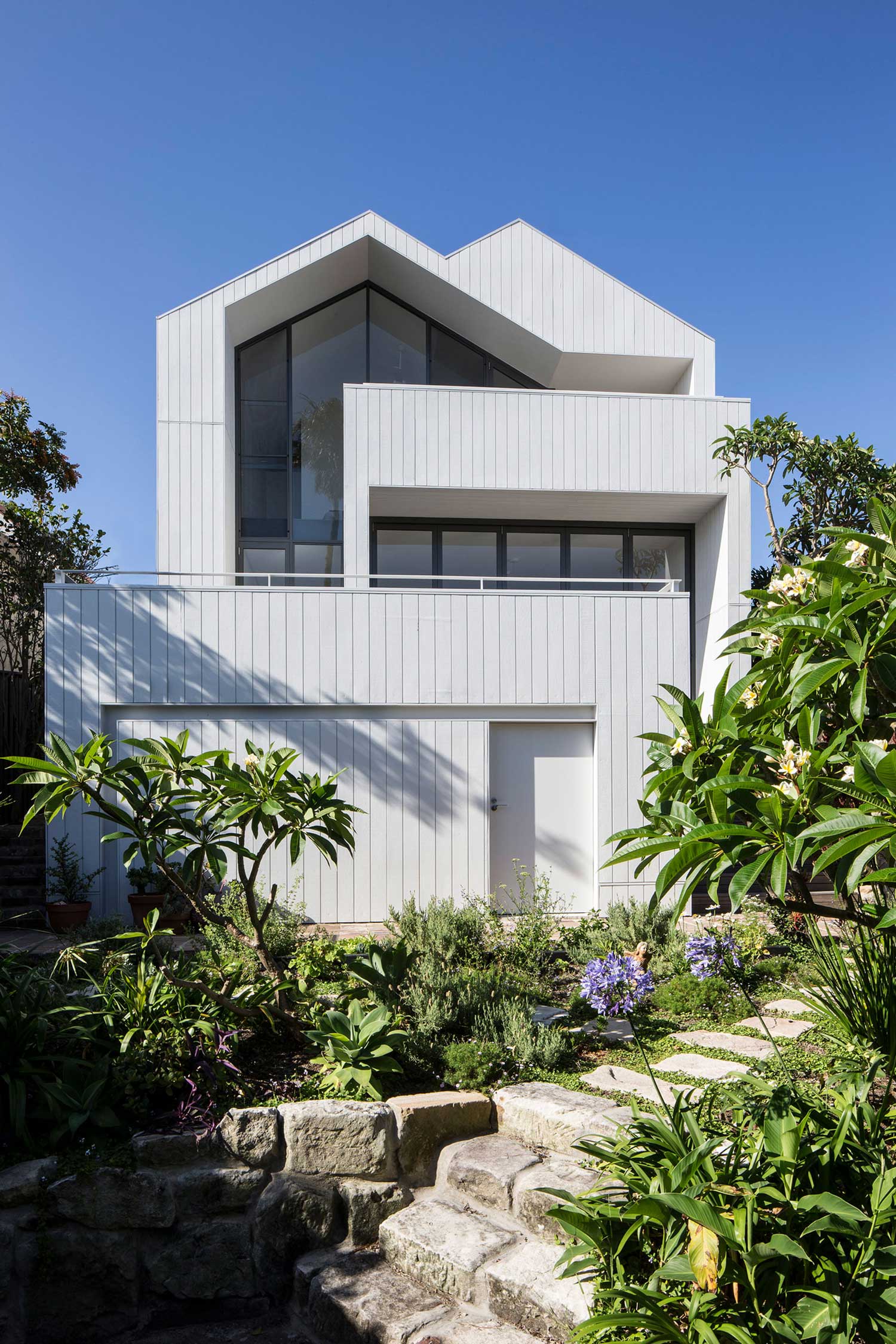 Get rid of clutter around the house
Living in a cluttered home can lead to unnecessary stress and anxiety. The constant sight of old clothes piled up in the corner, shoes scattered across the floor, and stacks of books collecting dust can be overwhelming. It's time to take control and start purging. By getting rid of the clutter around the house, you can create a more calming and peaceful environment. Donate old clothes and shoes to those in need, sell or give away books you no longer read, and free up space for things that truly bring you joy. It may be a daunting task, but the satisfaction of a clutter-free home is worth it. So, roll up your sleeves and start decluttering today!
Update or add outdoor lighting for improved visibility and safety
When it comes to outdoor lighting, safety is key. Not only does proper lighting increase visibility, but it also deters potential intruders. Adding or updating outdoor lighting is a simple yet effective way to improve the safety of your home or business. Consider installing motion sensor lights to save energy and provide extra security. Additionally, strategically placed lights can highlight features of your outdoor space and add to the overall aesthetic. With a variety of options available, it's easy to find the perfect outdoor lighting solution for your needs. Don't wait until an accident happens, take action now to ensure the safety of your property and loved ones.
Add benches or other outdoor furniture for relaxing
As the sun starts to shine and the birds start to chirp, spending time outside in the fresh air becomes irresistible. Imagine having your own backyard oasis, complete with comfortable outdoor furniture where you can relax and soak up some vitamin D. Adding a few benches or other pieces of outdoor furniture can transform your backyard into a place where you can enjoy a good book or a cup of coffee while surrounded by the beauty of nature. Whether you prefer a classic wooden bench or a modern outdoor sectional, there are countless options to fit your style and budget. So why not create your perfect relaxation spot in your own yard?
With a few simple changes to the outside of your home, you can create an atmosphere that looks and feels warm and inviting. Plant colorful flowers around the front of your house, think about awnings for your outdoor area, paint the front door a bright color, update or add outdoor lighting, get rid of any clutter such as old clothes, shoes, or books in the yard, and add benches or other outdoor furniture. With these easy and cost-effective modifications to your home's exterior, you can transform your yard into a beautiful environment that is both practical and aesthetically pleasing. Make some changes and you'll be sure to enjoy spending more time outdoors!