Under the 13,500 sqm glass dome of Paris' Grand Palais, Franco-Chinese artist Huang Yong Ping has installed an immense immersive installation installation for Monumenta 2016. For the 7th edition of Monumenta, Huang Yong Ping has created a colourful architecture of eight islands, over which looms a structure whose drop shadow, through both its direction and its form, combines with that of the metal skeleton of the glass dome. Standing back in the central Grande Allée, this perspective allows visitors to fully appreciate the entire installation and the scale of the Nave, which the artist is taking on.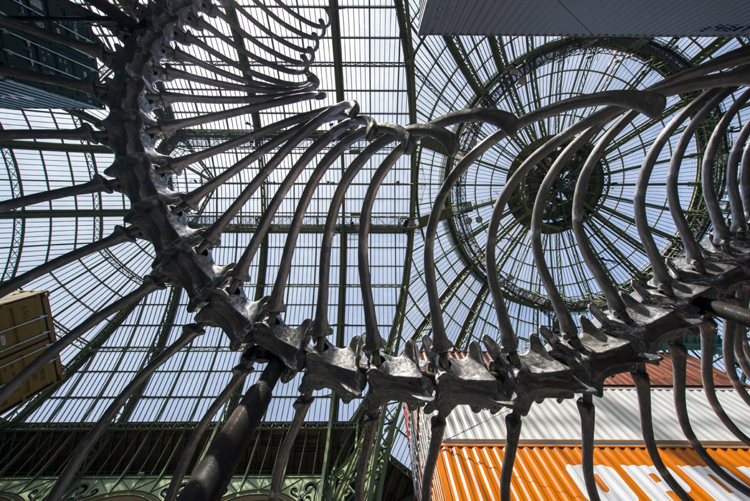 A 254m-long metal snake skeleton weaves its way around the containers like a rollercoaster, mimicking the flowing curves of the interior and the ascent and descent of civilisations. Shadows of the serpent and of the nave's ribbed waves, intertwined in a game of snakes and ladders, are thrown across the concrete floors. The sculpture comprises 316 vertebrae and 568 cast aluminum ribs assembled around a central tube and distributed over 28 steel posts.
This project is a symbolic landscape of today's economic world. Like the smog rising out of the valleys in Chinese painting highlighting the permanent mutation of energy and substances, Huang Yong Ping uses a masterpiece of the industrial as a vehicle to represent the modification of the world, the metamorphoses of political and economic powers, the ascension and new geographical regions, the decline of ancient empires and the provisional apparition of new candidates for power – as well as the violence that such ambition can cause.
Empires' is on view until 18 June. For more information visit the Grand Palais' website here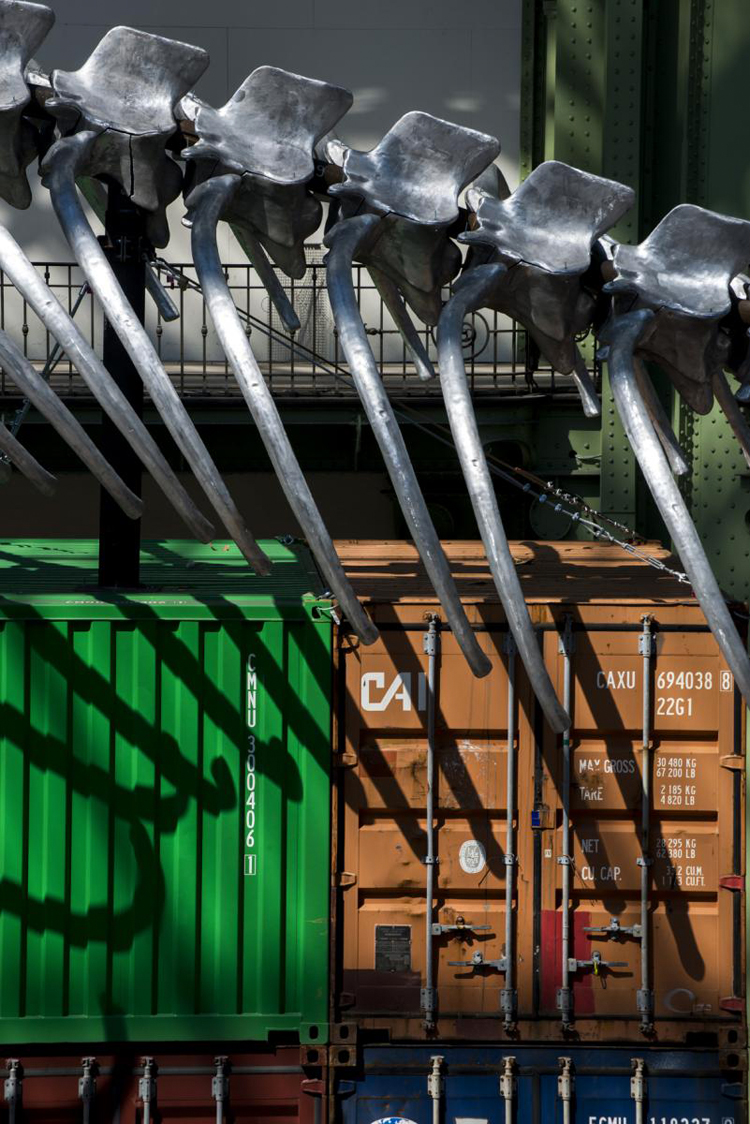 all images © Adagp, Paris 2016 | courtesy of the artist and Kamel Mennour, Paris photos by Didier Plowy for Rmn-GP