Icehotel 365 has opened its doors to guests in Sweden, 200 kilometers north of the Arctic Circle. A year-round ice experience with 20 suites, an ice bar, and an ice gallery – all created out of snow and ice by select artists from around the globe. Around 30,000 liters of water from Torne River has transformed into snow and several tons of ice have been harvested from the river to create both parts of Icehotel.
Over forty artists, designers and architects from nine different countries have created the art in the part of the hotel that will be open year-round and also opened first. Some of them are Icehotel veterans; for example the Norwegian-Italian architect Luca Roncoroni who this year has created an elegant apartment inspired by the Victorian era and for those who worry about freezing during the night, a (hot?) element is placed by the bed. Tjåsa Gusfors and Patrick Dallard are also they back this year and invite you to dance in the suite "Dancers in the dark".
Walls, floors and ceilings are covered with ice and snow and the temperature is minus five degrees Celsius, year-round, in the new building. The refrigerating plant that makes sure Icehotel 365 is cold during the summer is powered by energy from solar panels and since Jukkasjärvi is situated 200 km north of the Arctic Circle, the sun is shining a 100 consecutive days during the summer months.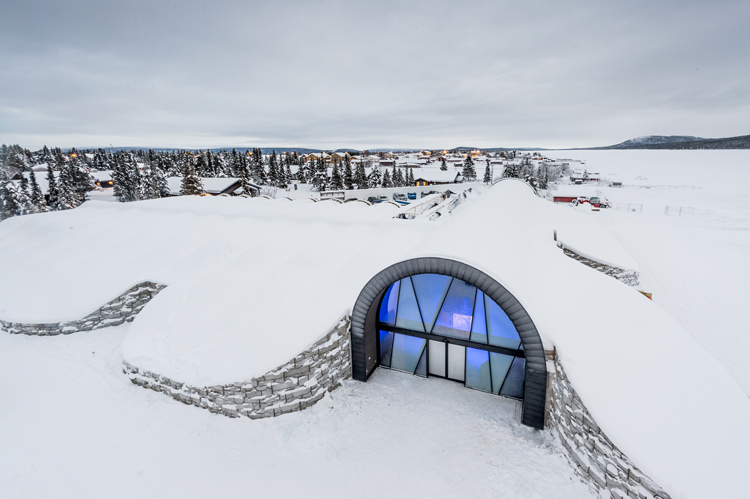 all images © Asaf Kliger