The recently completed INOUT House by Spanish architect Joan Puigcorbé establishes an uninterrupted "inside-outside" relationship with the surrounding landscape of San Jose in Costa Rica.
Frontal boundaries are blurred by sheets of glass and vegetation, framed by two horizontal planes, floor and ceiling, where the full and the void are related by a series of matter, water, vegetation and sky. Lateral boundaries establish the"full-void" relationship through a series of solid materials that close transversal views.
All bedrooms are arranged along the peripheries bordering the neighbors, leaving an intermediate space between volumes for social uses such as kitchen-dining, living room, swimming pool, porch and barbecue. Existing trees remain, uncompromisingly piercing the spaces they occupy.
A perimeter curtain of rope and vegetation delineates the limits of the building element, creating a gap of shadow/light between.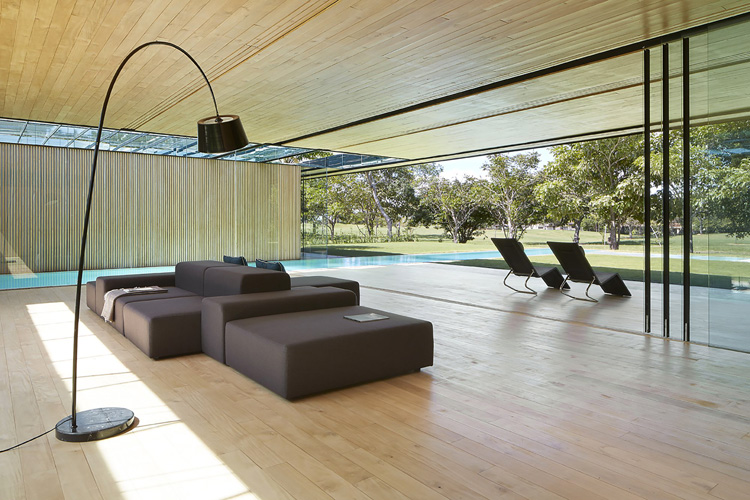 all images © Jordi Miralles