Surrounded by abundant farmland, greenery and visually connected to the distant hills,the Courtyard House designed by Japanese architect Kouichi Kimura and his studio FORM, sits in a rural landscape of Shiga prefecture.
The west side of the site is visually connected to the distant hill, making the site look like the original Japanese landscape, together with the Torii gate and the approach to the adjacent shrine.
Surrounded by such an environment, the house was requested to blend with the scenery while making the best use of the spacious site of about 330 sqm. Incorporating this scenery, the house was then designed to form a U-shaped building with courtyard which secures privacy.
The building form accords with the surrounding views and the range linking with the approach to the shrine. The interior is configured by a single open room whereas finishes and levels vary to make each space independent and comfortable, creating various scenes as one moves from one place to another.
The huge window and terrace facing the courtyard turns one's eye to a natural landscape. The terrace and the interior space by the window are related by the same material, making the space flexible by enhancing linkage between inside and outside.
Additionally in the courtyard connected with the terrace, a basin which looks like a water channel is designed to aim at creation of visual linkage with the view opening beyond. Standing calmly by the stretching landscape, the house gives somewhat an impressive and fresh feel.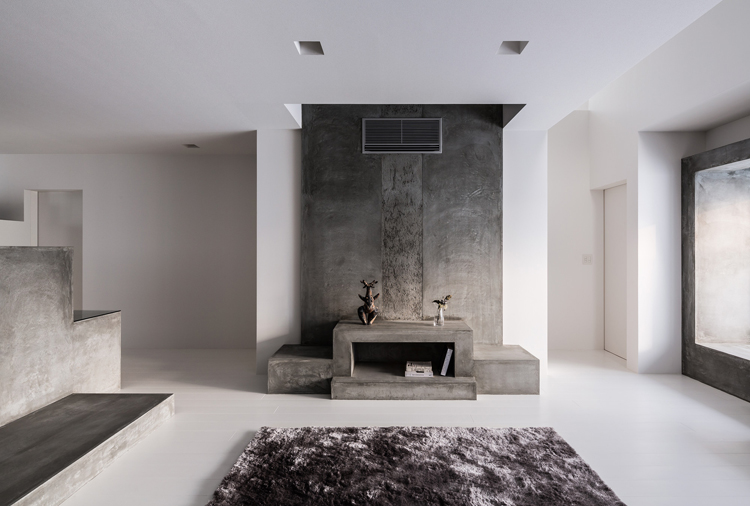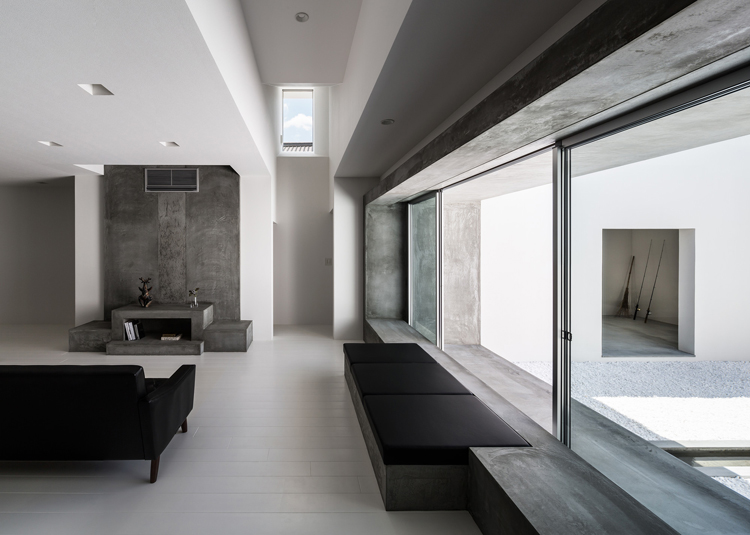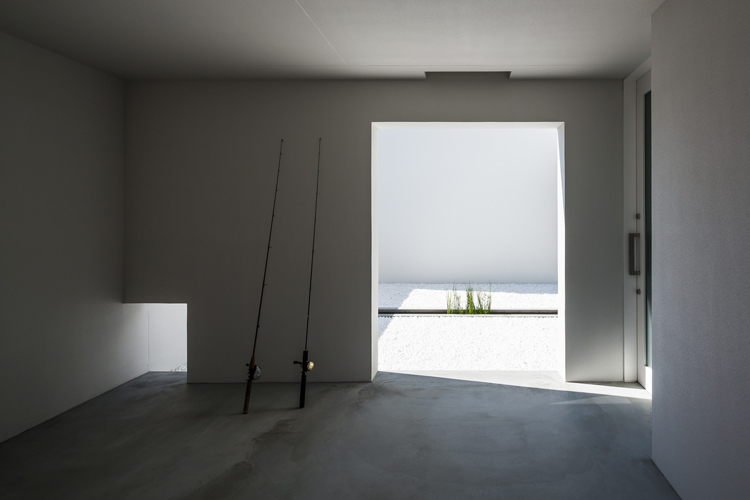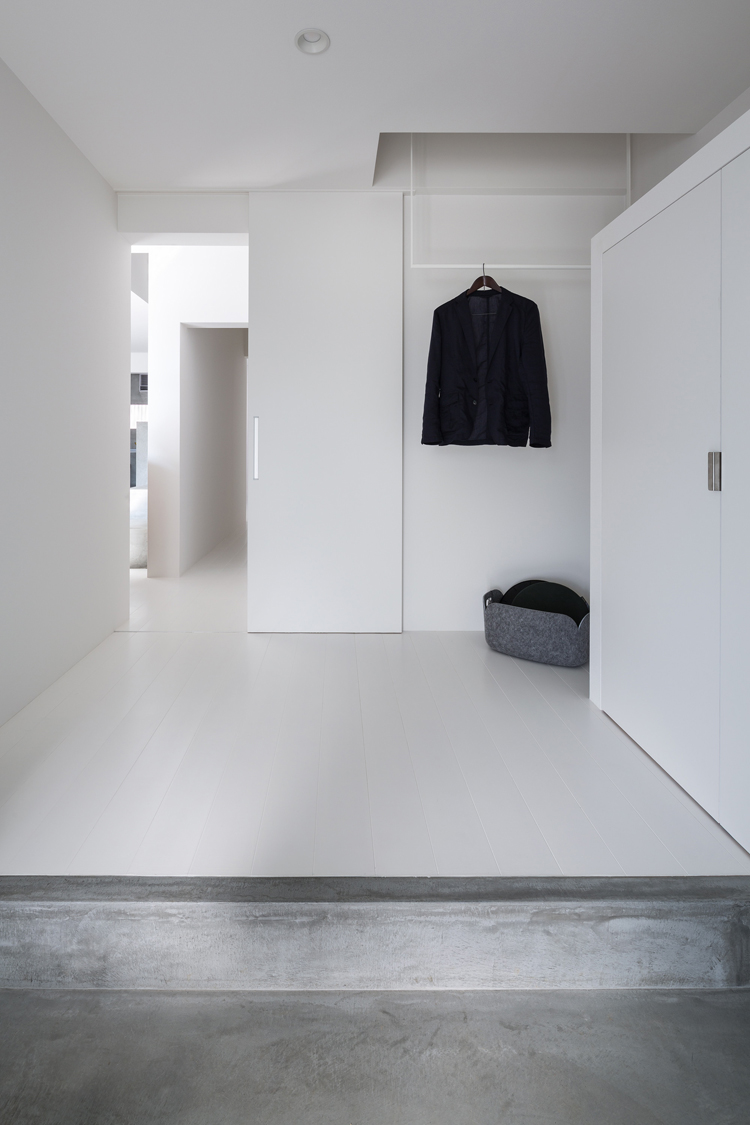 all images © Yoshihiro Asada