Paris-based architects Ulli Heckmann and Eitan Hammer have converted two apartments into a maisonette for a couple and their three children. Before achieving the upper apartment and deciding to join the two apartments the family lived in the lower part of the future maisonette. During construction all interior walls have been removed to create four individual rooms on the sixth floor and an open living space on the seventh floor.
The three children share a bathroom and a separate restroom. The parents' bathroom is connected directly to their bedroom to create a suite like space integrating a dressing and a small study.
The former entry door on the 6th floor has been abandoned but remains operable for special occasions. The client demanding for as much storage space as possible, all rooms are equipped with customized cupboards and several 'storing gadgets' have been integrated all over the apartment.
While the private rooms are located in the lower part of the maisonette, the spaces devoted to reception and living are found in the seventh floor.
The upper floor is an open space including entry, cloakroom, guest toilet, kitchen, dining room, living room and the terrace. In contrast to the lower floor and its separated rooms, the living area is composed as an open space with no walls. The absence of separating walls and the deliberate choice of reducing the materials to a minimum facilitate the impression of an open and generous space.
Openness and intimacy are provided by the central piece of furniture, which allows the inhabitant and the different spaces to be part of the ensemble or independent and secluded.
A concrete floor identifies the 'public spaces' including entry, kitchen and dining. A wooden parquet – as a reminiscence to the private lower floors – distinguishes almost like a rug the more intimate space of the living room and the staircase leading downwards.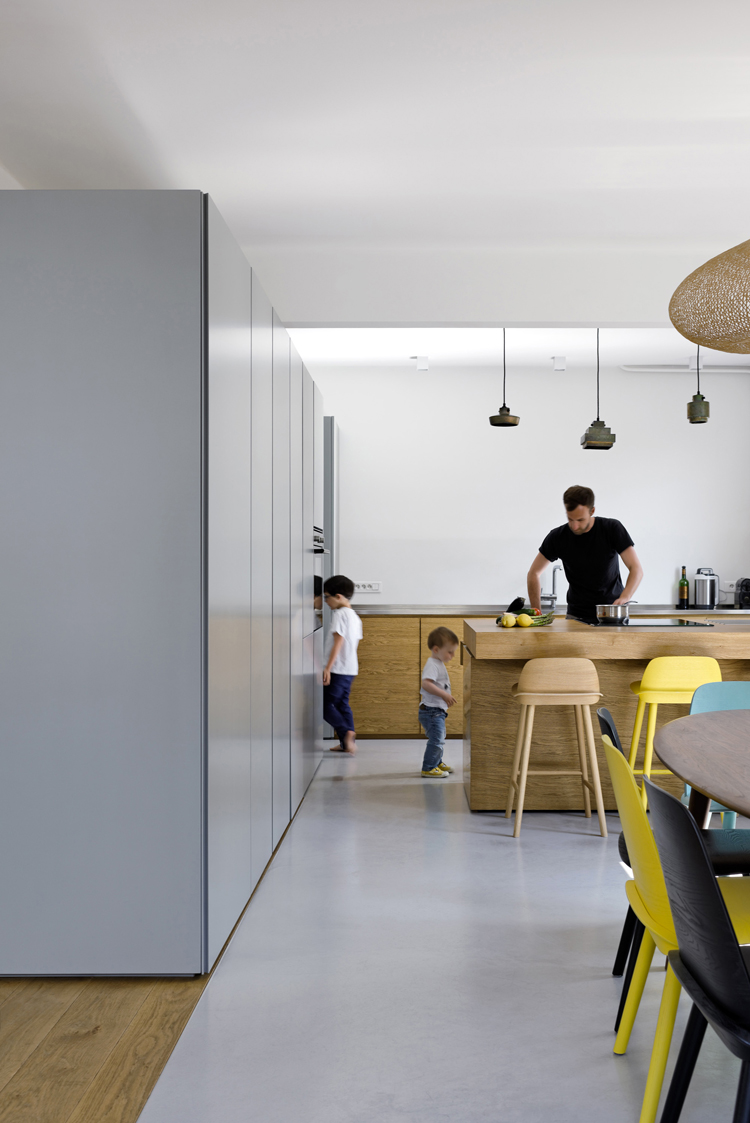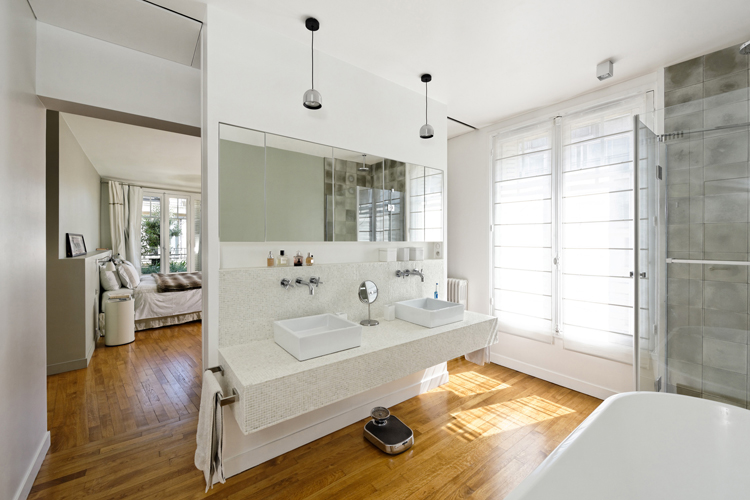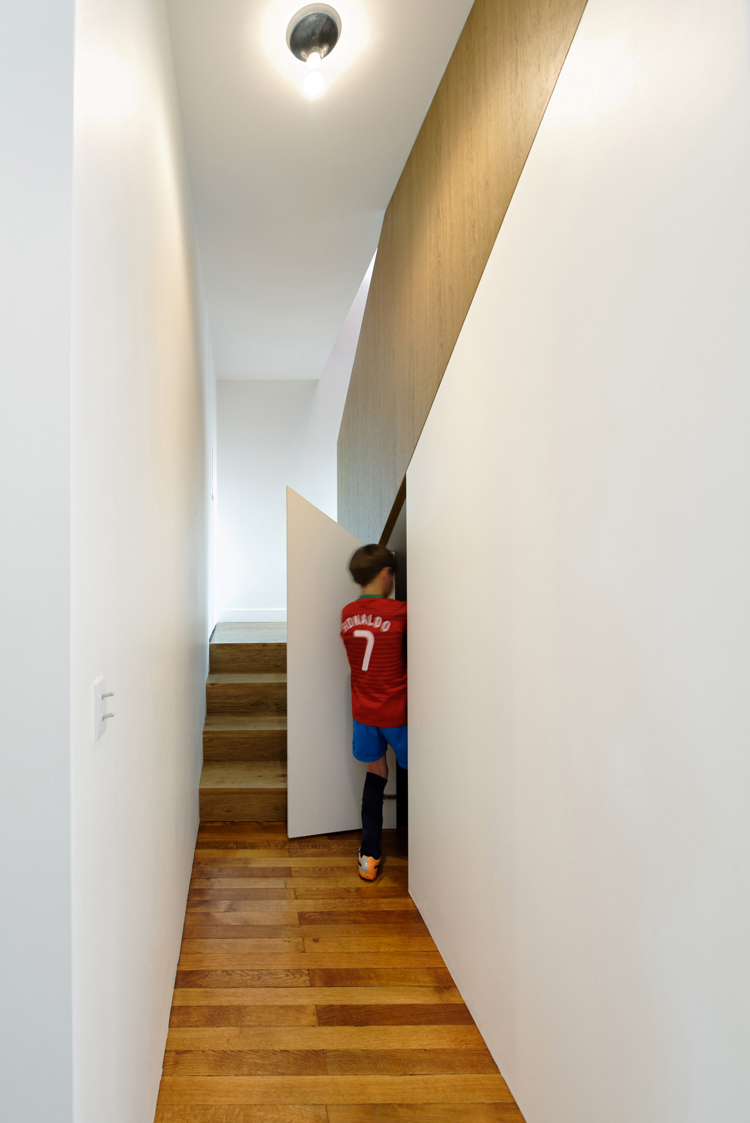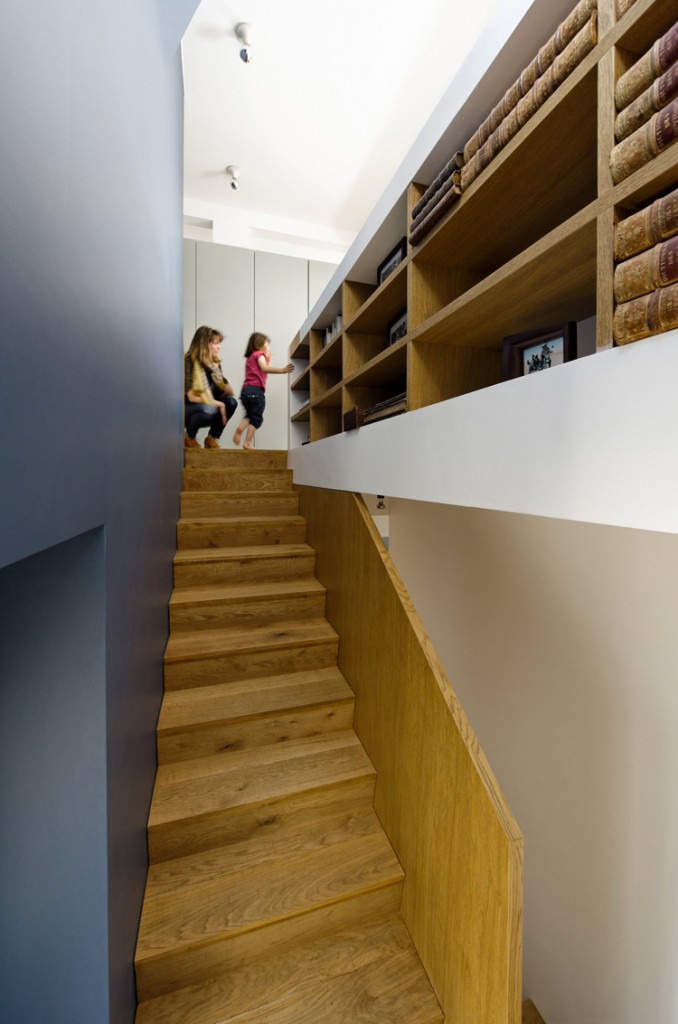 all images © David Boureau