Chic like a Parisian bistro studded with shiny tiles and nestled in a skeleton of industrial metal, Meat West offers an interior design that combines a palette of contrasting materials, technology and local craftsmanship. Due to the industrial heritage of the place, local practice Framework Studio had to be creative in implementing its value and succeed in the challenge of making guests feel welcome in such a spacious venue.
The metallic structure of the roof has become the starting point to recreate vibrating textures in the space, while the rails on the floor have been used to create an ultra-pattern on the flat grey concrete. The repetition of elements is reflected in the rational organization of the layout.  Intimate and emotional feeling is made by a perfect combination between materials and lightings.
The in-line disposition of the tables reminds of the wagons along the rails. Iconic tables and graphic screens guarantee a certain level of privacy working as units in an open-space. The kitchen appears to be the living heart of the restaurant where you can observe the chefs working on their creations.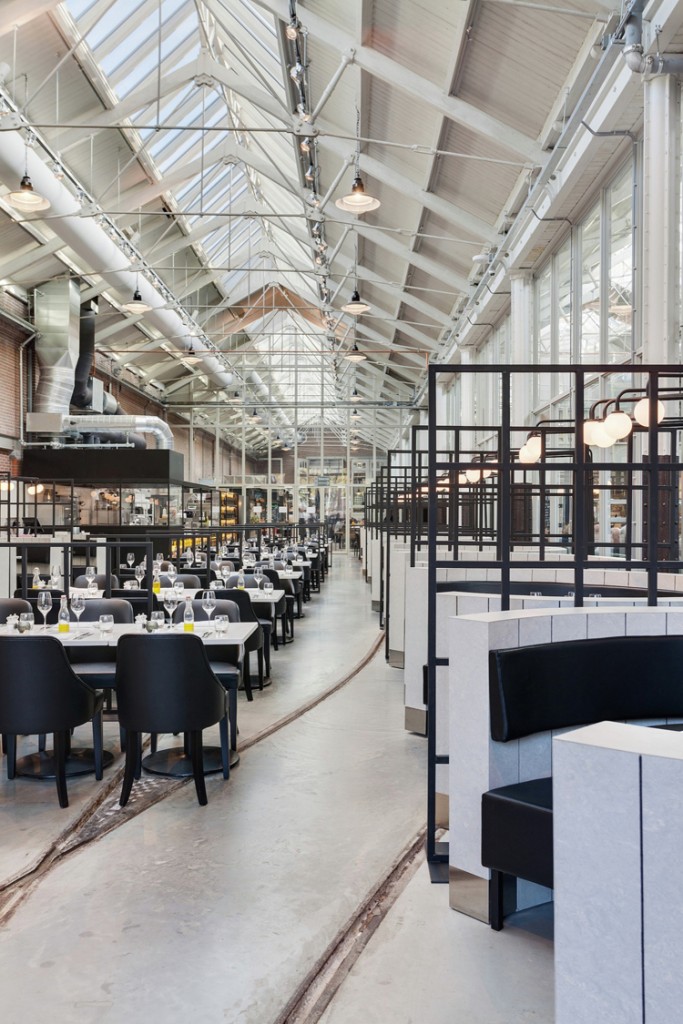 all images © Peter Tijhuis