In the centre of London a 69 sqm unmodernised apartment at the raised ground floor of an 1880's monumental residential building has been turned by local practice DPAW into a practical and beautiful home for a young family. Thanks to a highly optimized and bespoke design, it has been possible to organize in a depth of only 10.85 metres and through a tidy and fluent linear sequence the Living, Dining, Kitchen, Master Bedroom, Studio, and overall 11 dedicated areas/rooms, as required by the clients.
Daniele Petteno, founder of the studio, has reinterpreted in a very contemporary way the British Edwardian 2-rooms layout, with one big room at the front and one at the rear, typical in these houses, revealing somehow the original rooms proportions and enhancing the two beautiful and monumental windows at the front. The geometry of the spaces is in this layout generated by the balanced intersection of 2 opposite 'L'. The White 'L' which is full height (3,80m), is made of partitions, and incorporates a number of useful wardrobes and cupboards and defines the overall layout of the apartment with the main corridor, a Kitchen-dining-living open space at the front and the master bedroom en-suite at the rear. The Black 'L', which is 2,25m high, is made of a bespoke furniture and has multiple functions: Kitchen, Spirits bar, CD/DVD storage, TV furniture, etc.
It is the intersection between these two 'L' that generates the element that mostly characterized the project: a wide glazed internal opening, enclosed by fixed glass, which gives to the front and rear rooms an extraordinary visual depth and continuity, and that can be screened anyway when needed. This opening really works like an additional big window in the house, allowing to enjoy the natural daylight during the whole day, and giving the impression that both the living area at the front and the master bedroom at the rear would double face (front and rear) the external spaces.
And It is through the simple and neat geometries made of balanced proportions of solids and voids, bespoke design elements, furniture and materials that a small XIX century apartment have become an elegant and practical home for a young and growing family.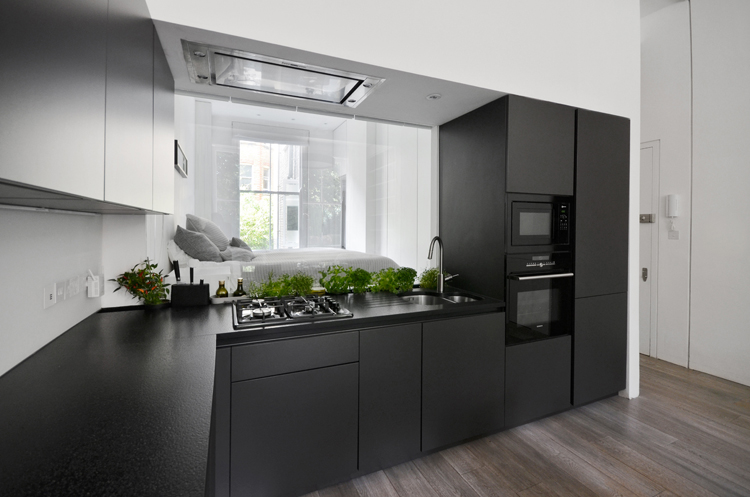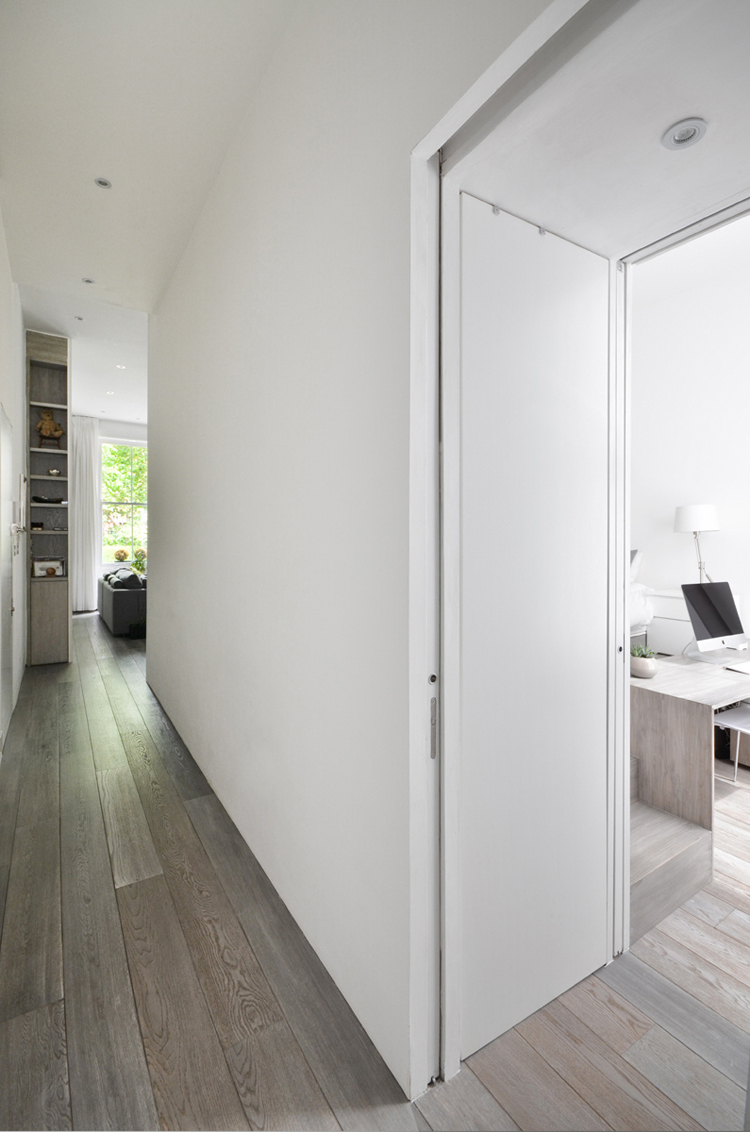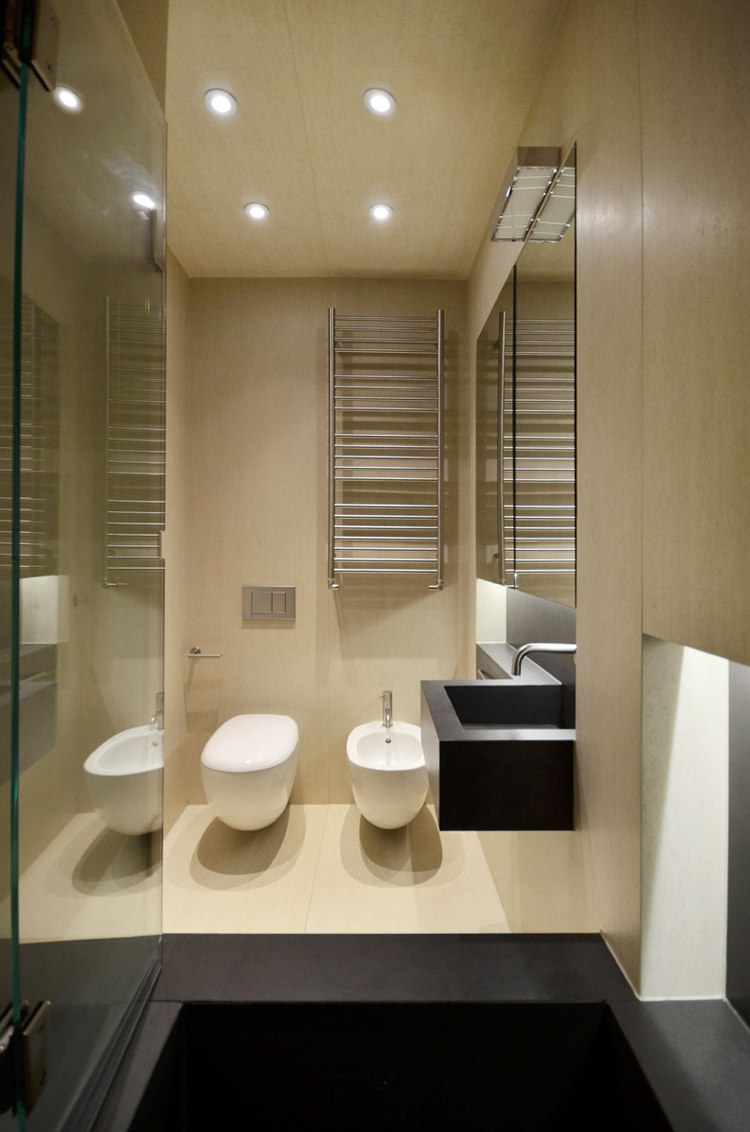 all images courtesy of DPAW