Twenty-five years after the debut of the original, paradigm-shifting NSX supercar, Acura has unveiled the production version of its highly anticipated successor—the next-generation Acura NSX. The production model, in a scintillating NSX Red finish, took the stage of the 2015 North American International Auto Show with a growl from its twin-turbocharged engine.
Specifically created to bring a "new sports experience" to the supercar segment, the NSX challenges conventional beliefs about supercars — much as the first generation did a quarter century ago. The approach is realized through an all-new power unit—a twin-turbocharged 75-degree DOHC V6 engine with a 9-speed dual clutch transmission (DCT) and three-electric motor Sport Hybrid system—integrated with an ultra-rigid and lightweight multi-material body with world's-first material applications and manufacturing processes. Developed under the concept of a "human-centered supercar," a car that puts the driver first in every aspect of its design, the next-generation NSX will leverage its state-of-the-art hybrid supercar power unit, body and chassis to deliver exceptionally intuitive and immediate response to driver inputs.
The NSX body features classic low and wide proportions married to modern and alluring surfacing, an aggressive front design, and tail lights that pays homage to the original NSX. The NSX interior boasts exceptional forward visibility, simple and intuitive controls, and class-leading ergonomics—most notably the seat, which features top-class holding performance with outstanding comfort and easy ingress/egress.
The NSX's instrument cluster features a dynamic TFT display that responds to changes in the driver-selectable Integrated Dynamics System with pertinent graphics and information. The center console holds the Power button that readies the sport hybrid powertrain, nested in the center of the new Integrated Dynamics System dial control.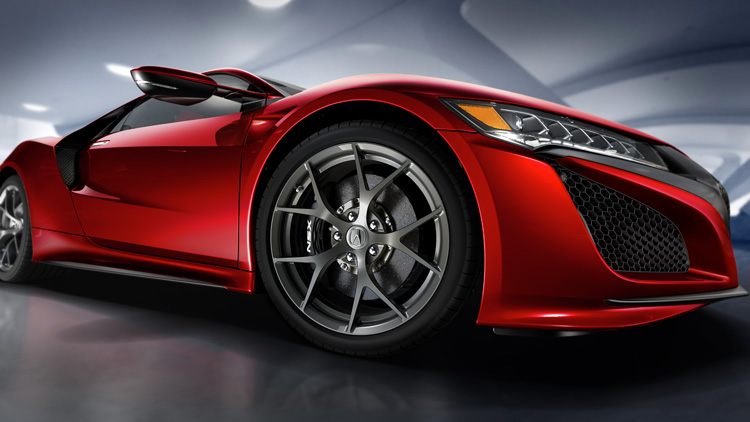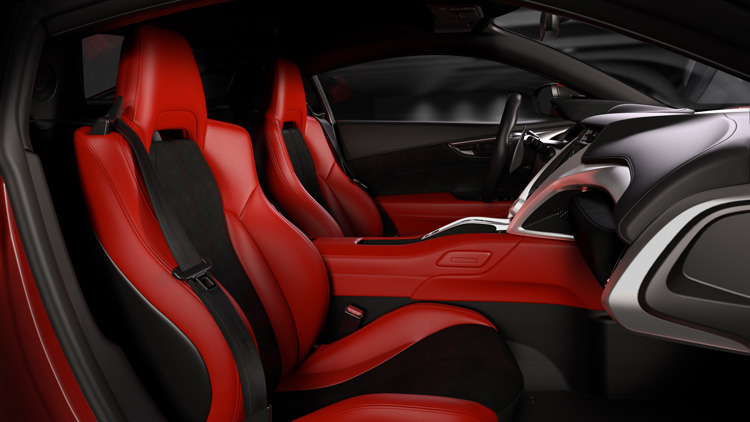 all images courtesy of ACURA