Celebrating the genesis of Nike Blazer, Nike Sportswear introduces a resplendent version of the original basketball sneaker just for women.  In 1972, a decade before the introduction of the beloved Air Force 1, Nike made its first venture into the world of basketball with the Nike Blazer. The strikingly simple shoe featured a leather, suede or canvas upper anchored on a cupsole — leading innovations for the time. The detail that catapulted the Blazer off of the court and onto the pavement was the oversized natural suede Swoosh — easily made customizable with a permanent marker.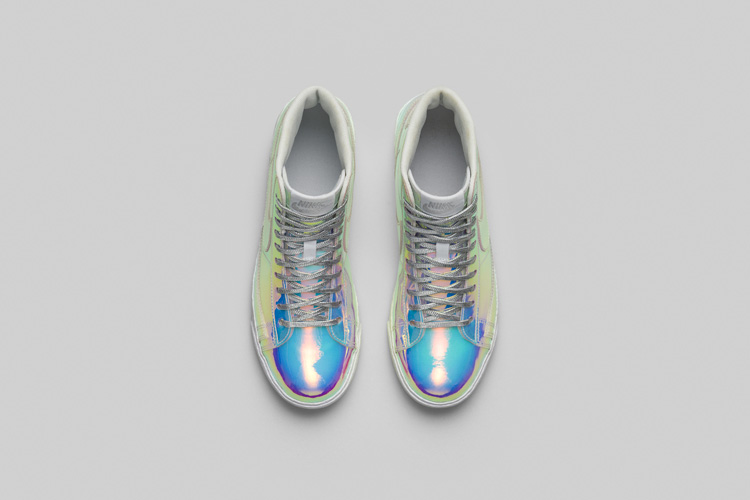 While instant customization made the Blazer stand out on the court, the latest fabrication will make it shine on any surface. Upping the ante with color, Nike Sportswear's newest version features a completely iridescent upper, combination white/ice outsole and metallic laces.
Nike Sportswear's Women's Nike Blazer Mid sneaker will be available on nike.com/sportswear and at select retailers beginning August 16.
all images courtesy of NIKE SPORTSWEAR