Conceived by David Baker Architects for the 2016 Market Street Prototyping Festival, peepSHOW 2.0 is an urban viewing station that focuses the gaze and thoughts of a passersby on the intersection of 7th and Market in San Francisco.
peepSHOW allows users  to contemplate their surroundings, acts to spur discussion and create shared experience. The structure builds on the notion of a nature-lover's viewing station (birding platform, scenic overlook) but centers this action in a dense city context, allowing for the contemplation of the urban environment.
peepSHOW was originally created as part of the 2015 Market Street Prototyping festival and over the course of the three-day festival, peepSHOW proved itself to be an object of intrigue and beauty, a catalyst for cooperation and conversation, a place to pause and ponder, a giant selfie machine.
Following the success from last year, DBA Lab was invited to revisit the design with some funding. The evolved peepSHOW 2.0 delighted passersby once again on Market Street as part of the 2016 Market Street Prototyping Festival, and plans are being made to make it into a semipermanent installation (to stand for up to two years).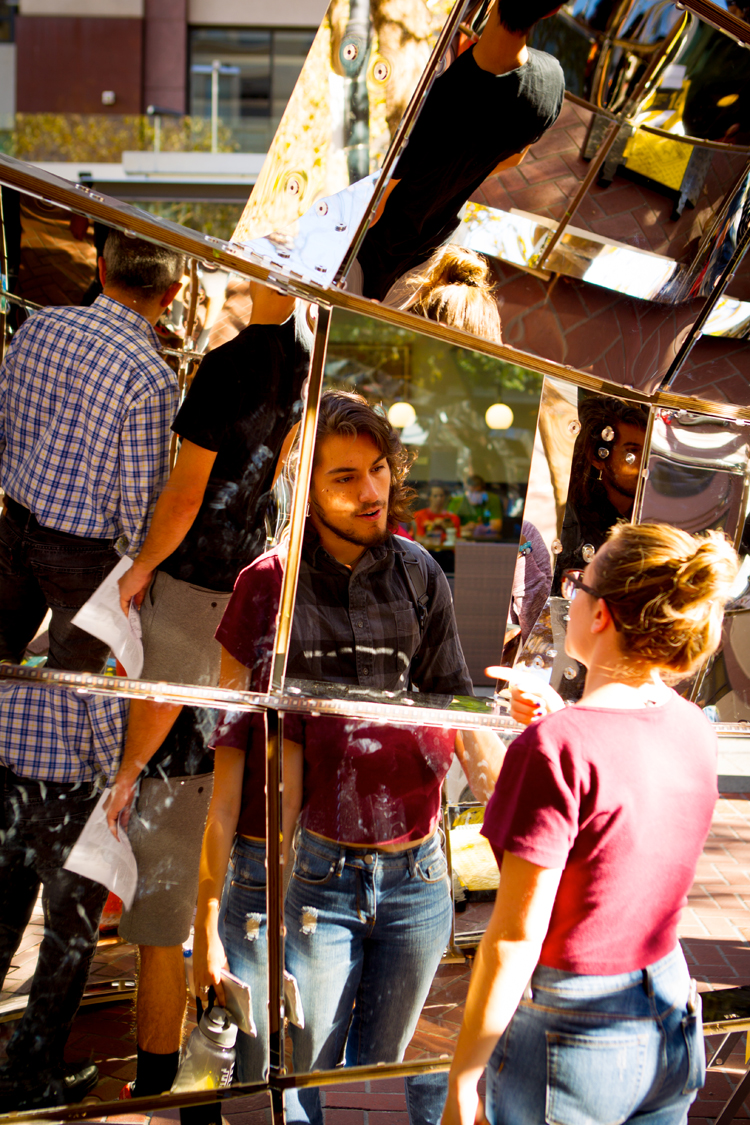 all images © Michael Alan Ross