XRSPACE has announced the launch of the world's first social VR platform designed for mass-market users, combined with the first 5G mobile VR headset, delivering on the promise of a true social VR experience for all.
XRSPACE aims to create the social reality of the future – a world where people can interact both physically and virtually in a way that is contextual, familiar, immersive, interactive and personal. At a time when face-to-face interaction is restricted due to social distancing measures, XRSPACE is aiming to bring people together in a virtual world that is powered by cutting edge XR, AI, and computer vision technology, creating a new experience through 5G which is meaningful, anytime, anywhere.
"Our mission is to bring people together through the power of 5G XR, surpassing the limited experience of smartphones today," says Peter Chou, founder of XRSPACE. "The singular goal of XRSPACE, is to take XR to the masses by redefining how people connect, socialize, and collaborate by simplifying the hardware and user experience. When XRSPACE started 3 years ago, we have been laser-focused at putting regular customers in everything we do. Today we are here to announce a new platform which will take human interaction to a new level through 5G XR."
"During this global lockdown, we all witnessed first-hand the importance of togetherness," says Sting Tao, president of platform. "In the XRSPACE MANOVA, we've created a lifelike digital avatar, social gestures and plenty of places where people can be together, experience everyday social situations without the limits of distance. We will bring human interaction and communication to a new level beyond texts, emojis, and 2D videos. We are glad that we can deliver that much-needed human intimacy, helping the world adapt to the new normal with our wonderful products."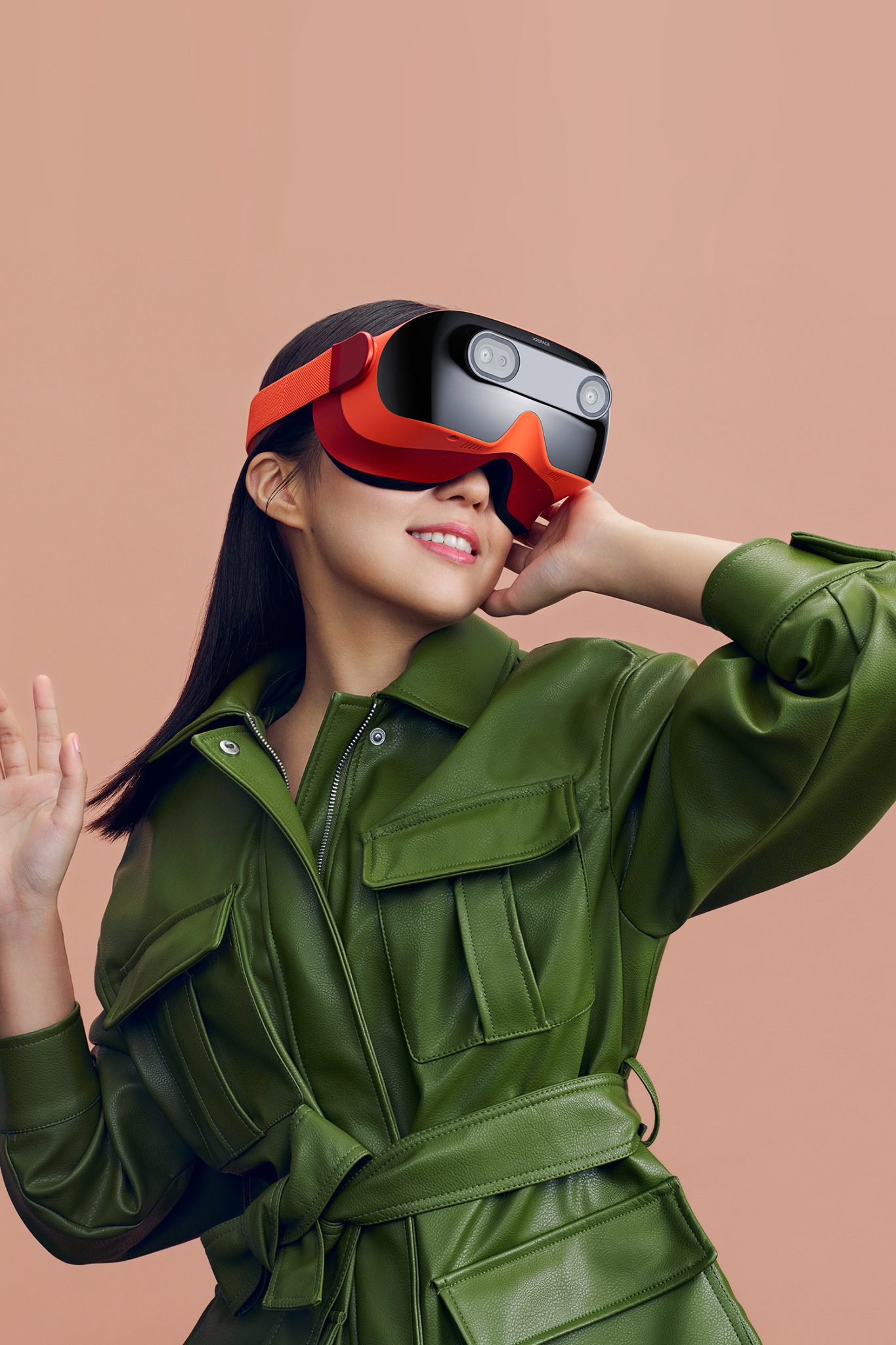 "The smartphone was a major technological advance, so is the combination of 5G and VR today. VR will play an important role in our future lives and we want to introduce it to a broad audience, making it accessible and tangible for everyone," said Michael Hagspihl, Director Consumer of Telekom Deutschland GmbH. "Building on the success of Magenta VR, we are delighted to be able to make a significant contribution to the further development of the technology in our role as a driver of 5G. With interest and excitement we will work closely with XRSPACE in delivering VR social reality to realize the vision of 5G."
"XR is a driving force of innovation in mobile computing and social telepresence. At Qualcomm Technologies, we share this common vision with XRSPACE in enabling meaningful connections on a global scale, shaping the next generation of human interaction," said Hugo Swart, vice president and general manager of XR, Qualcomm Technologies, Inc. "XRSPACE's unprecedented approach in delivering an end-to-end solution through operators will help attract a new wave of VR users and we can't wait to see XRSPACE MOVA in the hands of consumers."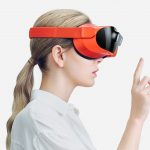 Smaller, lighter and more stylish compared to other VR devices, the XRSPACE MOVA is the first 5G consumer mobile VR headset, powered by the Qualcomm Snapdragon 845 Mobile XR Platform, and fully portable anywhere with 5G, LTE, or WiFi connection. Requiring no additional controllers to navigate the virtual world, the XRSPACE MOVA can be operated through simple use of hand motions and gestures, allowing for intuitive experiences unseen before in mass-market VR.
Aiming to offer an experience much more than a simple app store, XRSPACE MANOVA is a social reality platform designed to bring people together beyond limits of space and time. Embodying stylized and lifelike full-body avatars resembling each user's personal features, users can socialize, work, and play in various private and public spaces. From their very own virtual home, personal cinemas, to dedicated areas created by telecom partners and third party content providers, everyone can freely immerse in everyday spaces that are delightfully interactive and personal.
Foremost among these spaces is MagicLOHAS, a combination of unique experiences promoting healthy and active lifestyles through VR. One can simply hangout with friends in relaxing landscapes, or exercise – walking, biking, dancing, doing yoga, patented Magic Tai-Chi sessions in immersive environments of naturally meditative ambiences. Together with a diverse team of sports, yoga, dancing, music, meditation, health and therapy experts, XRSPACE MANOVA provides fun and interactive contents designed to enhance everyday wellness.
Through a central hub in the City Center, whether it's watching a sport event, a trip around the world, learning from the best online academies, or playing casual games with others, everyone can connect with friends and fully immerse in a wide variety of virtual spaces. With dedicated public areas integrating endless entertainment content and service portfolios from third party and telecom partners, the world also comes with virtual classroom and meeting room solutions to better remedy the social disconnect raging in the world today. Offering a diverse content portfolio with a network of global partners such as Angry Birds, AirPano, Resolution Games, Magic Horizons, Digital Domain, Iconic Engine, iStaging and Futuretown, leveraged by established everyday institutes such as Bank SinoPac and educational schools, everything happening in VR can be enjoyed together through a flick of the hand.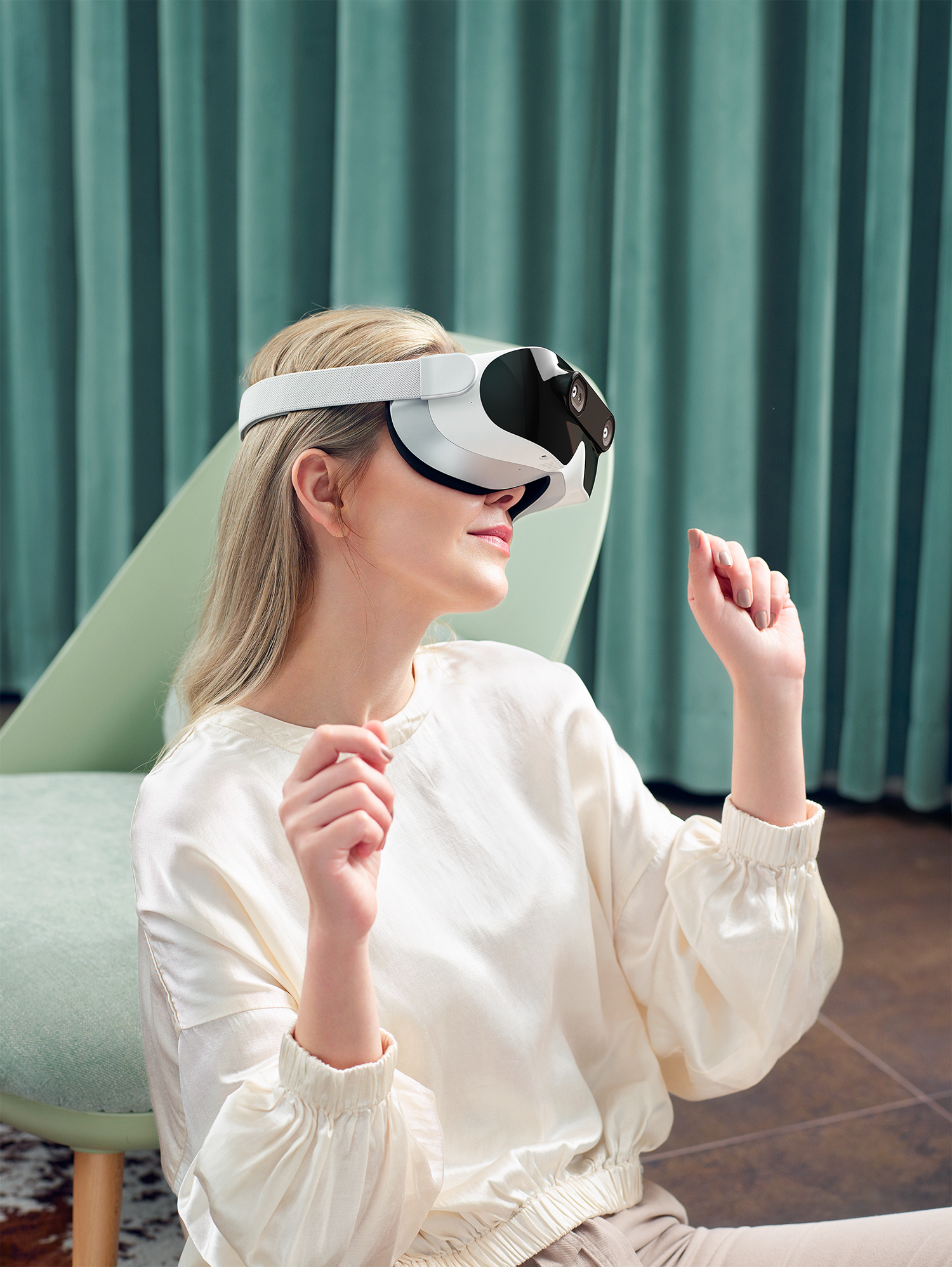 Using a sophisticated set of optical sensors paired with proprietary scanning technology, the XRSPACE MOVA device can not only translate hand gestures into virtual world interactions, but also utilized in groundbreaking space scanning applications to seamlessly recreate real physical locations inside VR. With real estate partners such as YC House in Taiwan, VR house-viewing experiences can be rolled-out in scale with the form of actual VR scenes. Users will be able to freely navigate every corner and angle without predefined pathways, pushing beyond the usual limitations of 360 photos and videos.
The headset is supposed to ship in the third quarter of 2020 for $599 USD.