Picture this: Someone has a piece of land and would like to build a house on it. The first thing they do is carry out an internet search for an architect using Google. Millions of other people are in the same situation, and they will all seek your services online.
Therefore, architecture firms must be active on the internet.
Search Engine Optimization (SEO) is one of the most critical aspects for increasing your marketing ability to help your next clients find you.
However, to achieve the best Return on Investment (ROI) from SEO, you must partner up with professional SEO services.
But let's cover the basics first: 
Why Your Architecture Firm Needs Local SEO
Local SEO is a component of SEO focusing on improving the visibility of a local business in local search engine results and improving their online reputation.
Results appear in the local search results section in answer to "near me" questions, meaning prospective clients looking for architects in your city will find your firm easily.
A local SEO agency puts in place strategies so your architecture firm can improve its visibility in local search results for terms related to industry services and products.
Local SEO is critical for your firm because of several benefits, including: 
Increased visibility in Google Search Engine Results Pages (SERPs)
Close to 50 percent of Google queries are local searches.
Even when someone carries out a typical daily search, the chances are high that Google will show local architectural firms first.
Why is this important for you?
Well, between 2017 and 2019, there was a 900 percent increase in searches involving the "near me" phrase. To provide these online users the best results, Google now provides more geographically related search results based on:
Proximity

Prominence

Relevance
So, if your firm is near someone looking for architectural services and products, Google offers optimized local business listings—increasing the likelihood that prospects will find you online.
A cost-effective marketing solution
It requires effort and time to manage information on your firm in online directories. However, free tools like Google My Business (GMB) and Facebook make local SEO a cost-efficient option for setting up local business listings across the web.
Help local clients find you
A vast majority of people searching for local businesses visit only prospective offices within a 10-mile radius. So, if your architecture firm is in local search results or Google Maps, you have a higher chance of capturing new leads.
Plus, here is a little secret: one of the best benefits of optimizing local SEO for your firm is that Google shows a call button directly in the search results on mobile phones. With professional help, local SEO will land your firm at the top of local search results, and a dominant "call us" call to action is visible. The reason this is an enormous benefit is that anyone wanting to put up a structure will be on the phone attempting to find an architect.
This avenue provides a straightforward way to get in front of clients exactly when they require an architect!
Reach ready-to-hire clients
An impressive 80 percent of local searches conducted using mobile devices transform into sales.
This is usually because local SEO places your firm in front of a client at the exact moment they are searching for your services, which means they are more likely to buy or at least contact you for more information.
Achieve qualified search traffic
Using local search helps eliminate searchers that will not contact you.
Of course, search engines are not working towards shielding your business from clients, but they want to ensure that they are offering relevant local results based on intent and proximity. So, someone over 50 miles away may not see your architectural firm pop up in search, but anyone within five miles will.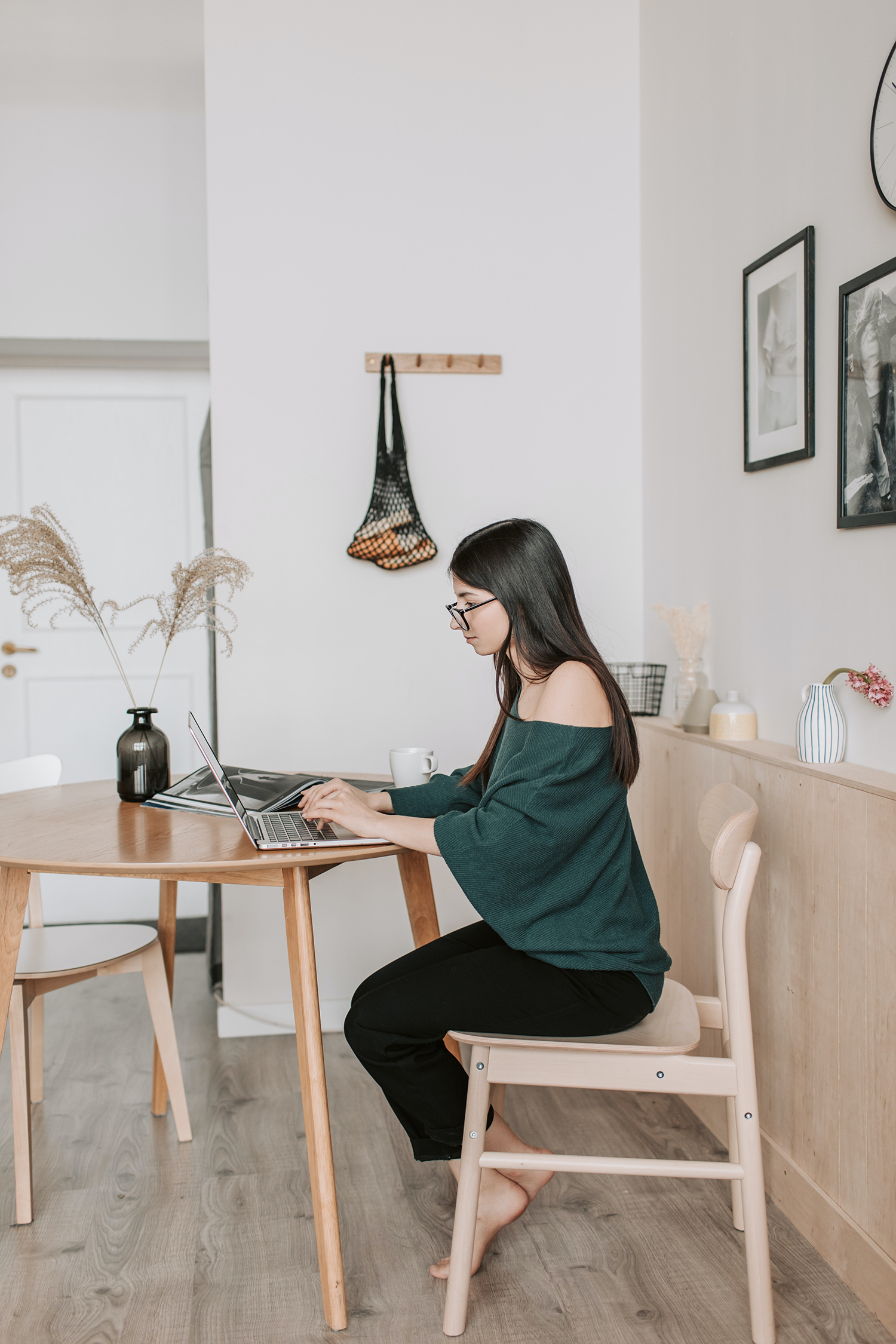 Effective Ways to Improve Your Rankings on Google in 2021
Making small modifications to your firm's website content can improve the likelihood of receiving more organic website traffic. Here a few effective techniques professional SEO services use to push your firm's website to the top of search engine results.
Use Google Analytics to track metrics
Understanding Google Analytics is the best step towards improving an architecture firm's SEO in 2021. After that, learning seo analytics is your next step. 
Google Analytics is a tool for understanding your site, so you make decisions based on data. Metrics from the tool help you understand the ranking and your audience so you can create better content for them.
It is an excellent tool for targeting your clients. Some metrics you learn about visitors to your site include:
Browsers your website visitors are using to improve their experience

Most popular devices the visitors use to access your site

Data on where visitors are coming from to see the most popular social media platforms for viewers

Insights into competitor traffic so you can improve your content and outrank them
Identify and increase the performance of low-performing site pages
High-ranking content means delivering engaging content topics to your readers.
Content audit aids in the identification of pages with:
Low social shares

Low word count

Minimal backlinks

Old content

Low organic search traffic
Data from the audit helps create a content marketing plan, considering the type of content that most resonates with your target audience and improves audience engagement.
Identification of keywords
Researching keywords helps develop the framework of your content for 2021 while making it easy for you to understand what your current and prospective clients want to read. Understanding what keywords are best for your audience and content type is one way of creating a content strategy to boost your architecture firm SEO optimization.
Google-friendly writing means finding a balance between everyday language and keywords. Therefore, the content you publish should flow naturally without keyword stuffing.
Publish hyper-local content
Local keywords in website copy have a major impact.
Specifically, business identifiers such as "architecture firm in CITY, ST" built into your site's contents help Google understand what you do. Such keywords also tell the search engine the local areas you serve.
Diversify your backlink portfolio
A significant component of SEO involves backlinks and whether your site is generating enough of them from high-authority sites.
Create backlink diversity using:
Different backlinks—either nofollow or dofollow, with the latter carrying more weight

High-quality sites where backlinks originate
A diverse portfolio of backlinks shows Google that your architecture firm website is an authoritative source and that you are generating links naturally as opposed to using outdated black hat and other spam techniques.
Optimize images
Image optimization can help drive more traffic to your site. Poor quality images can hurt your SEO.
Plus, using visual content assists in:
Breaking up walls of text for better readability

Helping readers to comprehend your written content

Aligning your site with Google's own goal of visual search

Providing better context to content on a webpage
Optimizing your images helps increase page load speeds and improve ranking. Further, adding alt text helps each image's rank in Google Images Search.
Set up and manage a GMB profile
A GMB profile for your architecture firm feeds your business information directly into Google Maps and Google Search. Plus, you can monitor business reviews in Google, do quick updates to hours, and even keep clients in the loop using Google Posts, for example.
Remember to respond to online reviews, which shows clients that you care and may even have a positive effect on your local search rank. Getting business reviews may take some time and effort, but always respond to both positive and negative reviews when they come in.
Choosing the Best Local SEO Services Company to Implement Your Strategies
If you are just starting your SEO journey as the owner or marketer of an architectural firm, then guaranteed SEO results from Ardor SEO is all you require to get the ball rolling.
Keep in mind that signing up with a local SEO service provider is a partnership. It is based on the provider's ability to meet your firm's requirements and dedication.
Plus, it's important to choose an honest service provider. Follow these guidelines for choosing an excellent company to handle your local SEO needs.
Look at case studies
Case studies explain how an SEO company accomplished things that led to successfully ranking other businesses. Each case study helps you identify if the company can help improve your ranking, understand what exactly they did for another company, and learn what strategies they used.
Request references
You should ask for references from an SEO company you are interested in hiring!
The references will give you an idea of what it is like to work with the service provider and whether they lived up to their promises to other organizations. Plus, reaching out to their references will be good for your peace of mind.
Ask questions
When choosing a local SEO service provider for your firm, carry out an over-the-phone or online interview. The best agencies clarify that you can ask questions about their company and even local SEO services pricing.
A prospective SEO company should offer full cooperation. They should describe the strategies they intend to use to lift your firm's rankings. Further, they should also explain how and when you can expect results.
This way, you have all the information required to determine if they will make an excellent partner for your architectural firm.
Conclusion
Professional SEO services help you design an effective website for your architecture firm, making it easier to attract clients. An effective local SEO campaign will ensure you rank high on the SERPs.
So, do your due diligence and make sure you stay at the top of SEO rankings. Now, it will not be difficult for online users to search for architects in your area to design and complete their dream homes.
The creative world is always morphing and adopting new trends, which makes it difficult to keep up with the latest in architecture, technology, and design. Enter urdesign, where you can get your daily dose of the latest happenings in one place. Find out more by checking out the latest here!