Madrid-based activist art group Luzinterruptus has filled 3,000 condoms with water to create an immersive raindrops installation. For the Totally Thames Festival in London, a water-themed event, the group reimagined their 2013 work 'Interactive Light' to raise public awareness about the water privatization issue. "We wanted to highlight the vital need of water and how abhorrent it is to privatise it and trade it for the profit of just a few," said the designers.
Renaming the new sculpture Rain Interactive, they filled extra large and extra strength condoms with blue water and light bulbs to create "large drops having the shape and the touch of silicone breasts, quite pleasant to touch and squeeze." 
"We thought this was being conceptually appropriate, as condoms are designed to preserve in them the true source of life," said the designers. The Rain Interactive piece was created for the Waterman Arts Centre in London, as part of the Totally Thames festival, and was on display from 18 to 20 September.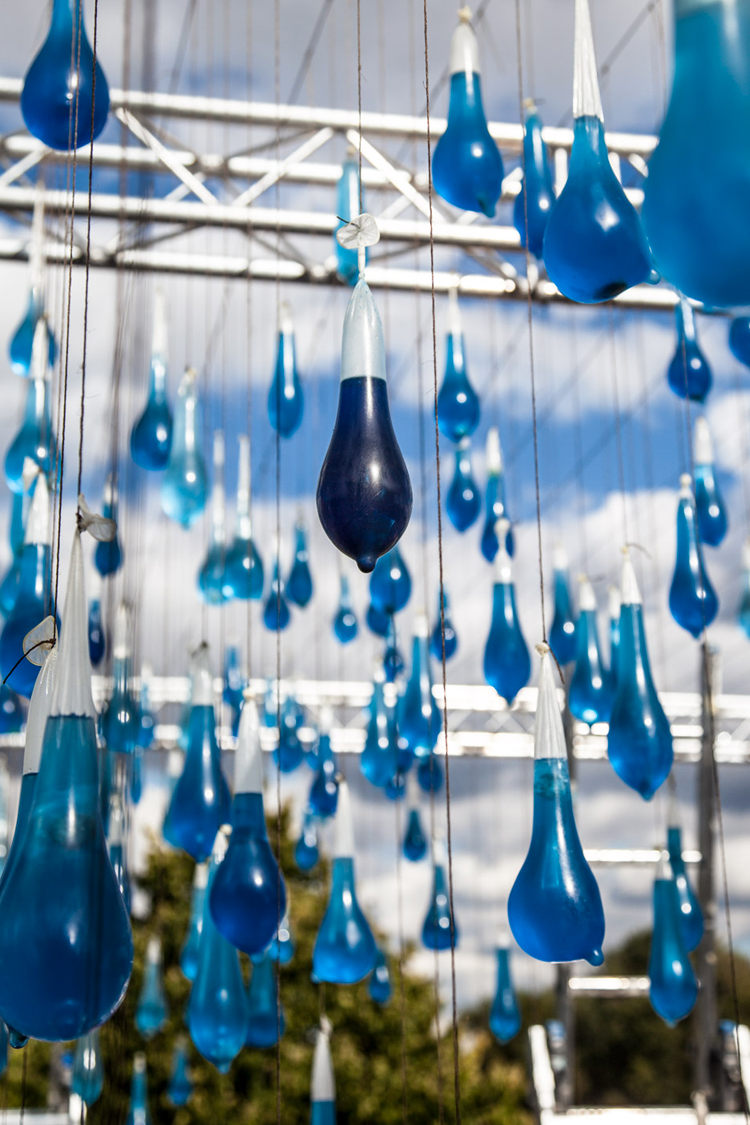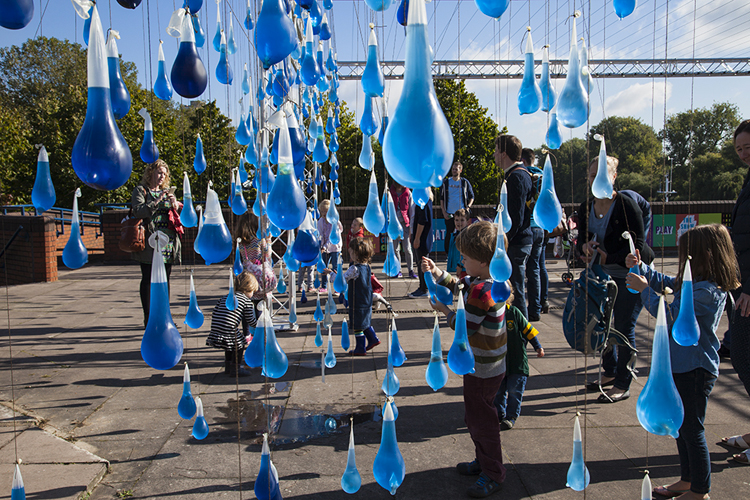 all images © Lola Martínez