Located in Kolonaki, the heart of Athens city center full of shops, bars and restaurants, Red Door by local firm ACRM SA is the first Yakiniku Bar Restaurant in Greece. Red Door is dedicated to fine dining offering the Japanese grill experience accompanied with Japanese fusion cocktails.
The main design idea is to use Japanese architectural elements within a contemporary European environment. A wide staircase surrounded by a vertical garden leads to the restaurants entrance which is situated on the basement level. Entering through a red leather door customers find themselves in a dark space with a theatrical atmosphere. Spot lights highlight the dinning areas while a bar cladded in translucent marble, lights the main space.
The dinning area is physically separated from the rest of the space by a raised wooden floor with tables and siting areas carved within the floor surface. Wooden partitions separate the tables and velvet curtains give total privacy to the customers, who dine in a relaxed environment, without shoes while others can have their drink at the bar.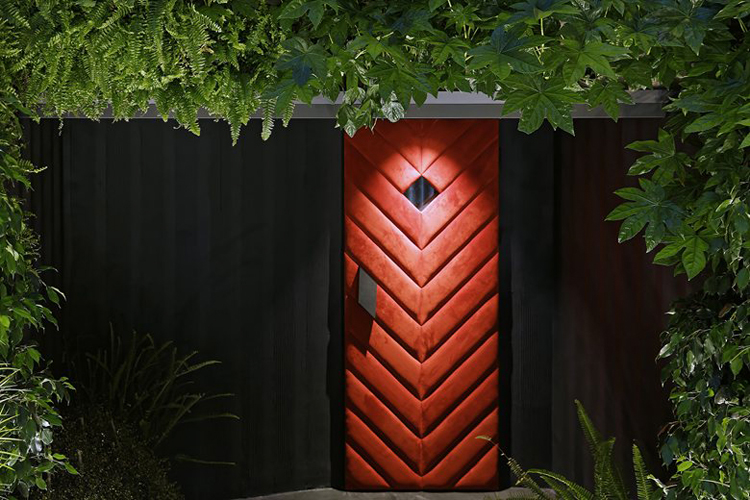 all images courtesy of ACRM SA