Exploring the nomadic lifestyle of the 21st century, Spanish architecture studio Miel Arquitectos and Studio P10 have recently renovated this apartment in Barcelona creating two equally balanced spaces pivoted by a central communal area.
Focusing on the basic requirements of Sleep, Work, Relaxation & Hygiene architects created two independent units each housing four internal zones. Each units in the Salva46 apartment share access to the central common space which contains the kitchen, dining and social functions.
During the day each inhabitant can enclose and secure their space without blocking the traverse of natural light. While during the night, both can isolate and cocoon the units by sliding the solid doors. The 3.40m height funnels energy to the upper levels with two multipurpose mezzanines levitating over the beds.
Ecology, restoration and up-cycling are all central to the theme, with the recovery and replacement of the original hydraulic mosaic tiles. The kitchen, which had a past life near Sitges, was adapted and re-used, complementing the rich patchwork of mosaic carpet.
The clean modern lines of industrial parquet contrasts with the cracks and crevasses of the 19th century exposed brickwork. Frozen in time by a white oxidation, with the up-lit luminosity highlighting the buildings imperfections. Relaxed furniture pieces complete the experiment, combining a balance of woods, stone & metal structural elements.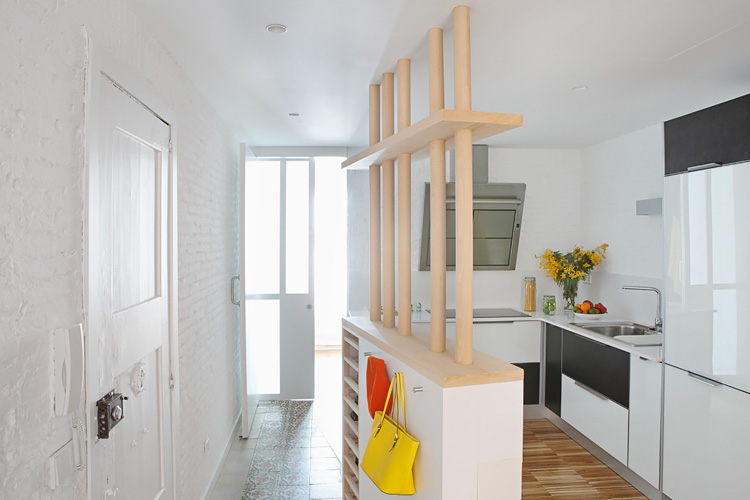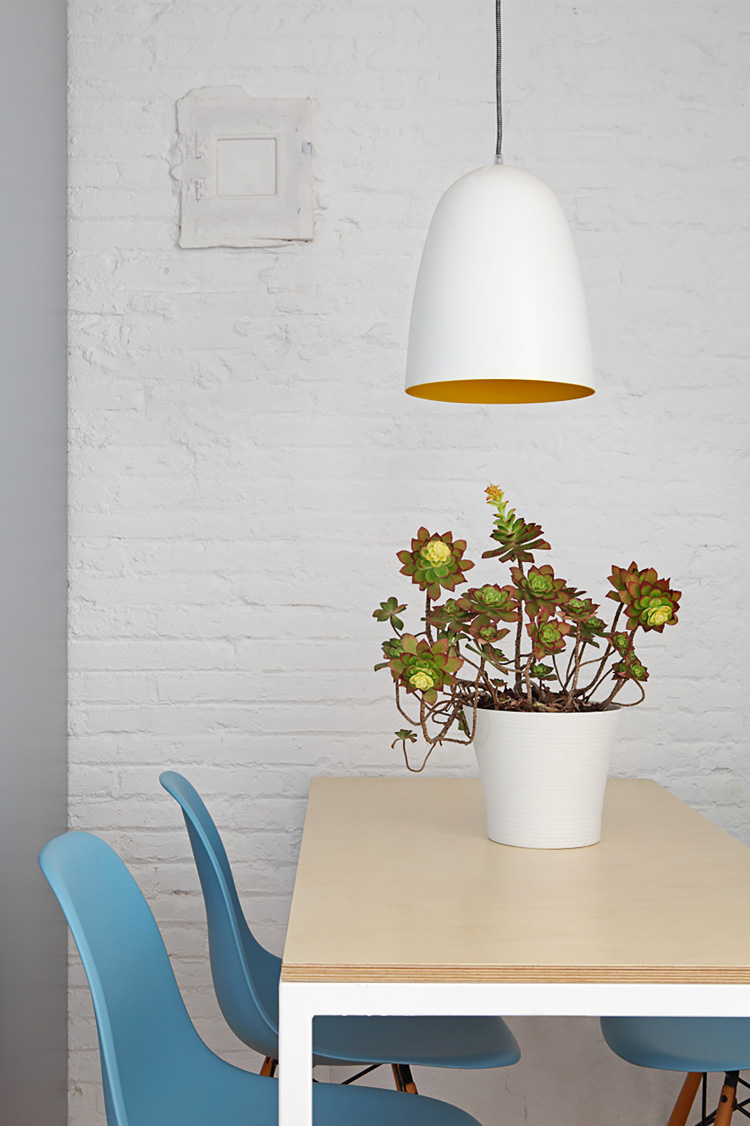 all images © ASIER RUA