Around a sculptural staircase Mexico City-based firm Arquitectura en Movimento Workshop developed the interiors of this apartment in Mumbai, India. Located at the center of the apartment, the staircase was designed as a sculpture in the space with more light and natural ventilation. With very subtle lines but protagonist of the space, it can be seen almost from anywhere in the public areas, it becomes the articulator of spaces and is replicated in other architectural elements such as blinds and ceiling.
"The pooja room or prayer room was the subject of a major investigation that is expressed in each element, color and lighting, the carving work for the board is a real craft, integrating these elements in a contemporary way was our way to achieve a space for contemplation, spiritual communion, peace and harmony" explain architects.
Each bedroom has a different atmosphere and they have been specially furnished with pieces selected from the furniture fair in Milan: we can see a wide variety of exclusive designs, artwork, rugs and tapestries, mosaics applications, arabescato marble and walnut wood contrasting with the white of the surfaces.
The kitchen as element for family reunion has been designed on simple lines which together with the materials create a serene and elegant atmosphere.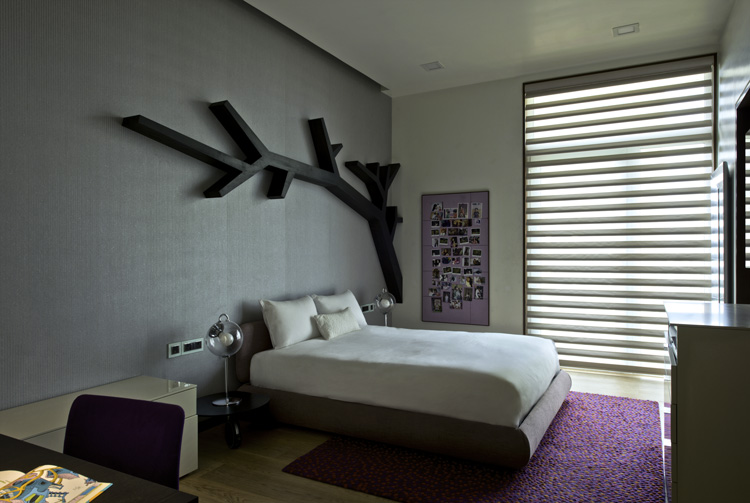 all images courtesy of ARQUITECTURA EN MOVIMENTO WORKSHOP