To celebrate the 50th anniversary of their FIA World Championship, Shelby American will offer 50 limited series cars of the 'Cobra Daytona Coupes', available in either aluminum or fiberglass. This is the first time that Shelby has offered an aluminum continuation Daytona Coupe.
Each aluminum Coupe (serial numbers CSX9950–CSX9999) incorporates safety and performance improvements without sacrificing integrity, as they were built from original blueprints and measurements. Since each original competition car was slightly different, Shelby American chose one specification for the continuation cars that best represents all of the Coupes.
From the leaf spring suspension and tube chassis to the wooden rimmed steering wheel, the cars are period correct. While a variety of exterior colors is available, each will come equipped with a premium black leather interior, special badging, modern disc brakes and a stronger frame.
The fiberglass and aluminum cars will be unveiled at Gordon McCall's Motorworks Revival on August 12 and be displayed throughout the weekend at the Rolex Motorsports Reunion inside Mazda Raceway at Laguna Seca. An aluminum car will be displayed at the Goodwood Revival in the U.K. to help celebrate the anniversary of the FIA World Championship where the original Daytona Coupes will be reunited.
The price of the base aluminum Shelby Daytona Coupe is $349,995 USD. The fiberglass continuation cars start at $179,995 USD. Further informations are available at Shelby's official web site.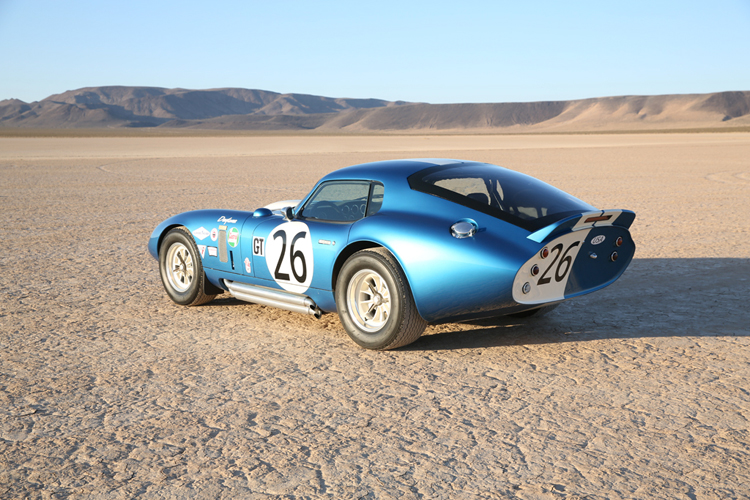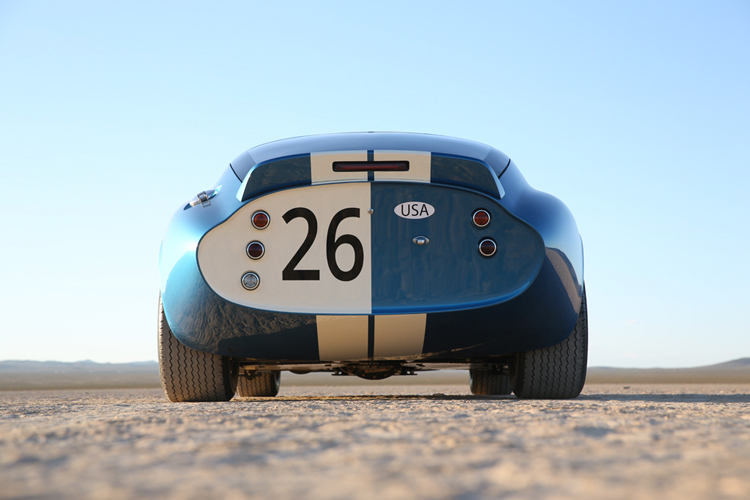 all images courtesy of Shelby American