As Europe's youngest car brand, Smart has unveiled its redesigned Fortwo and Forfour. The new models keep the fun two-tone color schemes and diminutive sizes but bring on a host of new changes and features including redesigned front ends with sportier styling, increased interior space, and additional safety features.
The hallmark smart rear engine concept is being offered for the first time in the four-seater smart forfour as well. Drive power is supplied by state-of-the-art three-cylinder engines rated at 45 kW/60 hp, 52 kW/71 hp and 66 kW/90 hp, while power transmission is performed by a five-speed manual transmission or the twinamic automatic dual clutch transmission. A host of innovative details guarantee even more fun in the city.
The new smart generation will be launched onto the market in Europe in November. The price for the smart fortwo will correspond to that of the current smart series, while the smart forfour will cost only around 600 euros more with the same engine.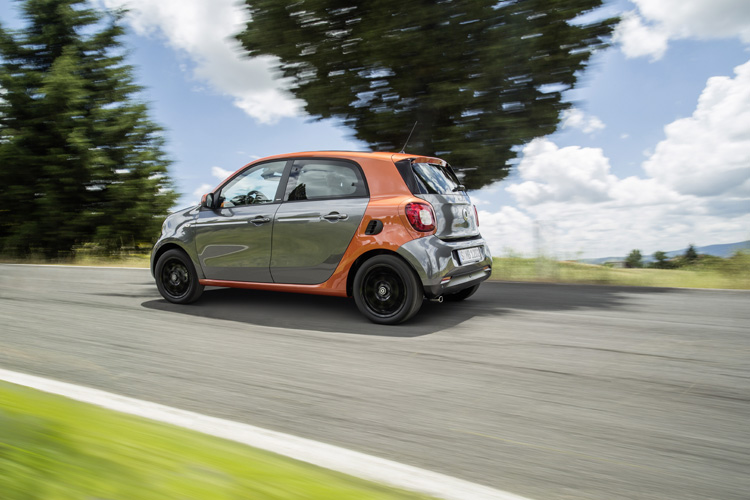 all images courtesy of MERCEDES GROUP