Japanese design office id has designed the SUMIYOSHIDO kampo lounge, a clinic for acupuncture and moxibustion. SUMIYOSHIDO kampo lounge is a new shape of herbal pharmacy where doctor prescribes based on oriental medicine and also those who are willing to take herbal medicine in their lifestyle are able to learn deeply about it.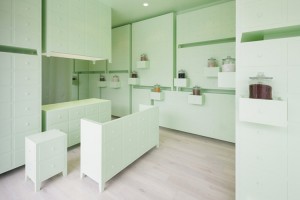 SUMIYOSHIDO kampo lounge is a space surrounded by many medicine shelves. Opened drawers are designed to display natural medicine samples and feel its aroma and texture. Furniture used for providing counseling sessions such as a light fixture, desk, and sofa, which constitutes its space, was also designed to have a uniform expression as medicine shelves.
The space painted in mint green color freshly expresses a world of herbal medicine which is derived from plants. The soft color is intended to create curiously ambivalent atmosphere that heaviness and lightness of furniture coexist. In contrast, the clinic for acupuncture and moxibustion is a quiet space painted in uniformed white. Thick drape curtains intend to create a soft impression even though it is an examination room.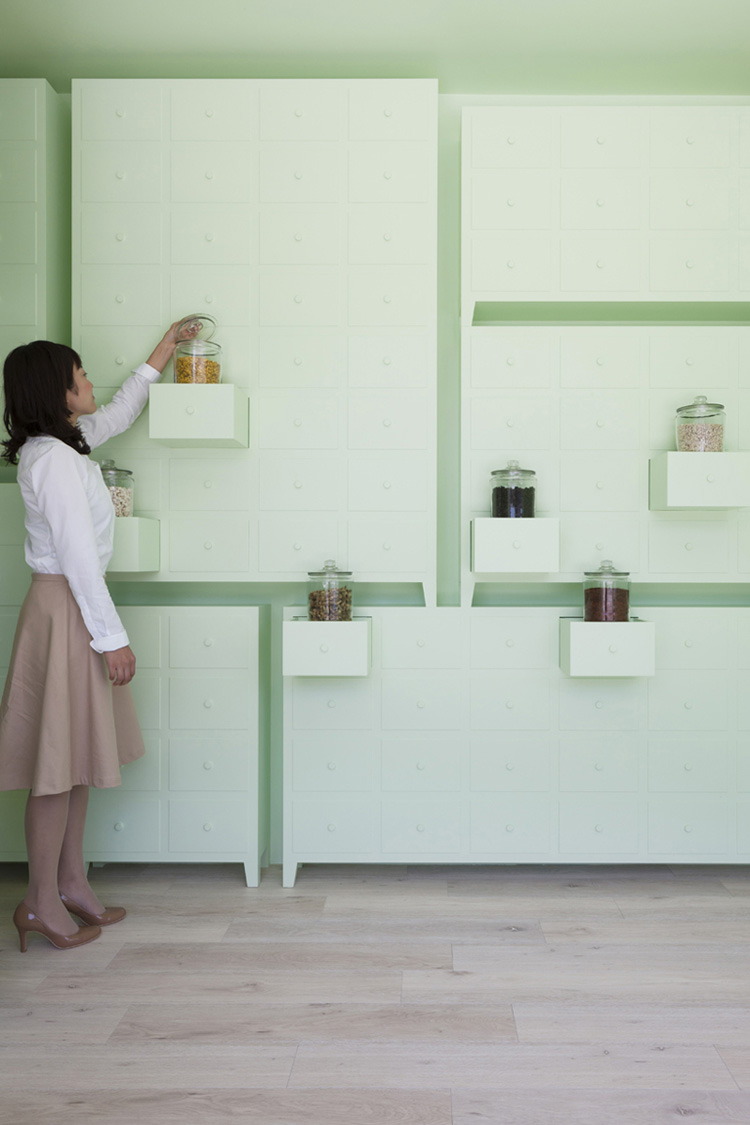 all images courtesy of ID