Continuing its longstanding commitment to diversity, inclusion, and support of the LGBTQ community, Intel celebrated Pride Month with a drone light show that honored the LGBTQ community and Intel employees. "We stand with our LGBTQ colleagues, partners, suppliers, customers and the entire LGBTQ community, by showing our support through our words and actions;" says Barb Whye, chief diversity and inclusion officer, Intel. "It's an honor to be the CDIO of a company that is a proud supporter of the LGBTQ community, taking demonstrable actions toward building a more inclusive workforce and a more inclusive culture."
Three hundred Intel Shooting Star drones lit up the nighttime sky over Folsom, California, in a performance celebrating diversity and equality, including symbolic illustrations of the Pride flag and same-sex symbols. Fusing the excitement of love with the magic of technology, Intel spotlighted two LGBTQ couples that include an Intel employee, with a personalized drone light show featuring illustrations symbolic of their relationships that were incorporated into the show's choreography.
The performance was more than an entertainment spectacle – it was a tribute to Intel's LGBTQ community and celebrated the company's commitment to equality.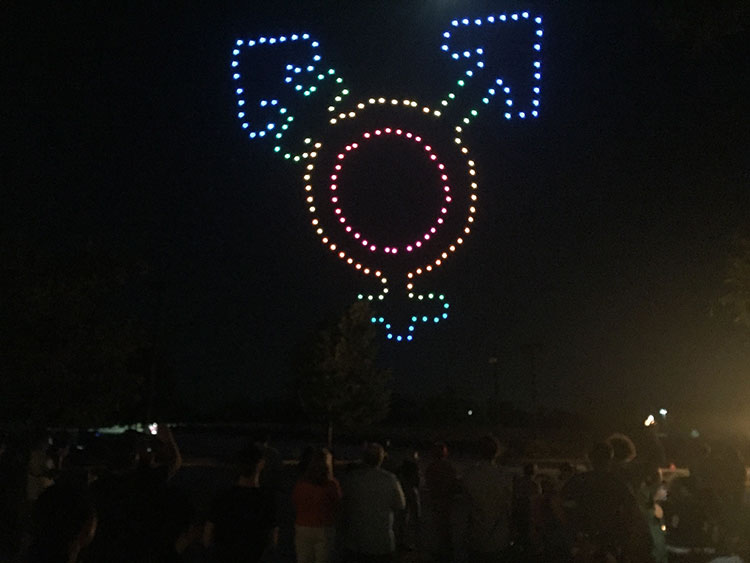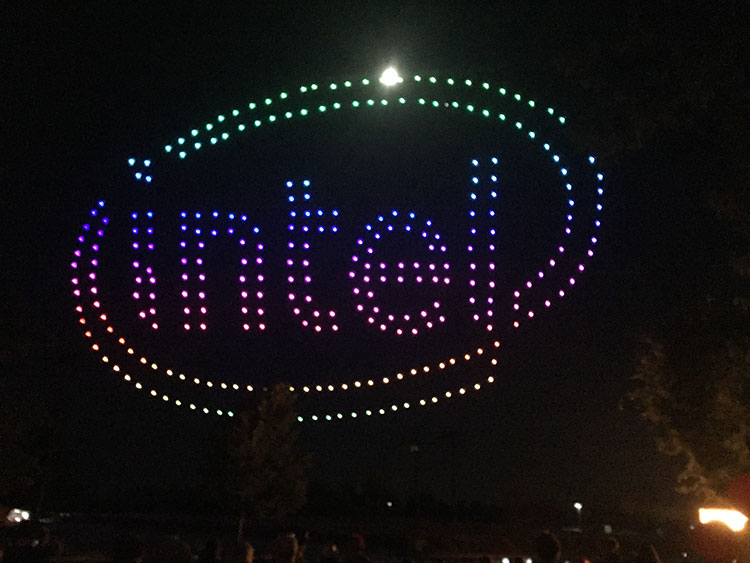 Comments
comments