Art collective Pink Intruder has realized a pavilion made with cardboard tubes with a metallic appearance atop a mosaic made of 96,000 wooden pieces in the heart of Valencia. 
The Ekklesia pavilion – named after the principal assembly of Athenian democracy in ancient Greece – was stand in the centre of a crossroads in the Spanish city, which hosts the Fallas festival each March. The ultimate goal of these installations is to be burned to celebrate the arrival of spring.  "In this context we built a structure entirely of cardboard and wood joints. The purpose was to investigate to what extent we could carry up this type of structure, and also to place in a traditional context a contemporary image to provoke the debate between tradition and modernity" said the collective.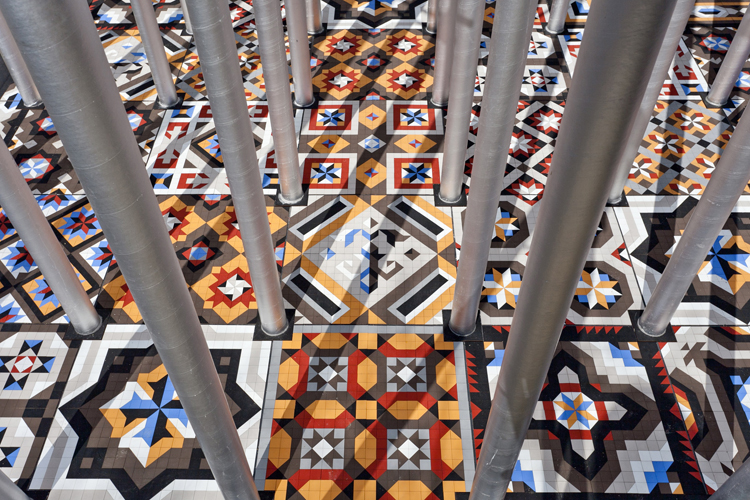 The installation represents a temple where citizens can meet and realize the power they have to change things through debate and confrontation of ideas. Some of the columns  were screen printed with real political messages with critical messages of citizens, trying to highlight the emptiness of political discourse and the need to provide it with content to generate discussion and be owners of our future.
The podium on which the installation was settled was a mosaic of 96,000 pieces based on designs of Nolla Mosaic, a traditional Valencian ceramic that was lost in the middle of 20th century. "On the one hand its function was highlight a lost heritage and to emphasize that any innovation in a traditional context should be based on a thorough knowledge of tradition" the team said. "At the same time we also wanted it to be a participatory project and therefore the completion of the mosaic was made in different workshops with children at risk of social exclusion and various neighborhood associations."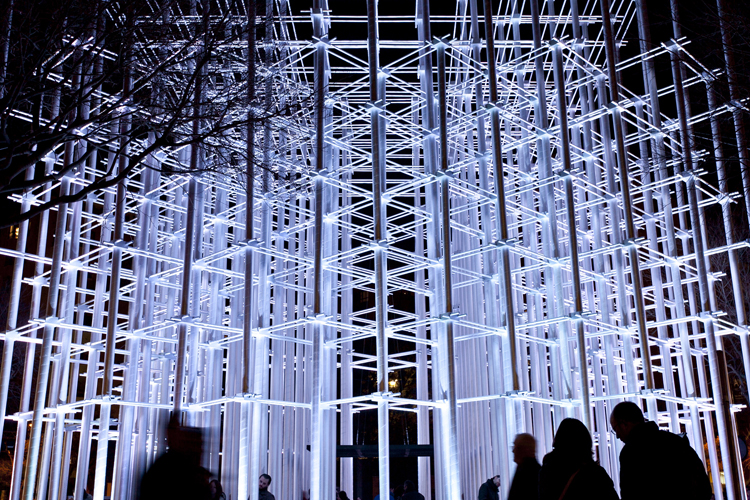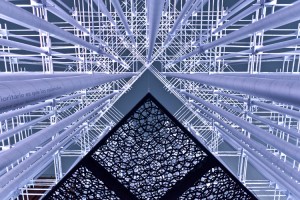 all images and video © Noel Arraiz