Located on the roof of a huge shopping mall in China, this unusually Chinese bamboo forest has been designed by V Studio to create a place which is totally different from the noisy surroundings.
The cozy u-shaped space enclosed by rooms with various functions is drastically contrasted by the mall's vast and open space. Since the space is merely 220 sqm, the means of construction proved to be quite simple.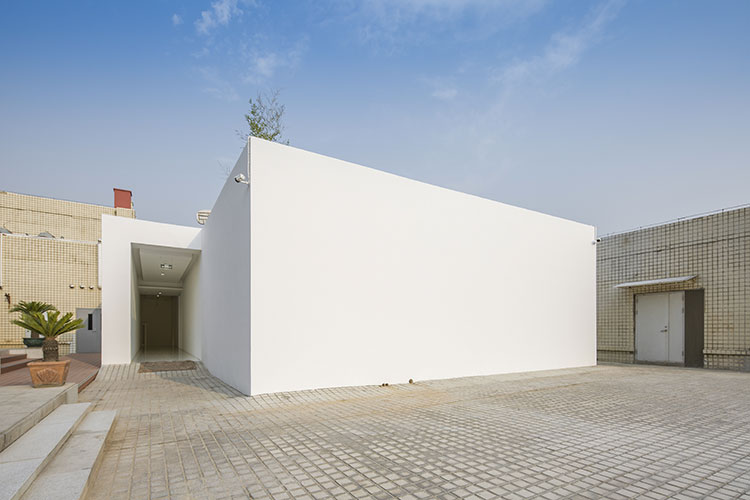 A cuboid is inserted in the U-shaped space, and a wall is built on the open side of the U shape to ensure privacy. Spaces are left between the cuboid and the wall for building courtyard and patio. Bamboos are planted all over the courtyard and patio, creating an image that the building is hidden in the bamboo forest. Function areas are very clear in the interior space.
Clear light, pure white and green bamboo are the main elements of the space. Courtyard, patios, and skylights surround the building not only blur the boundary between interior and exterior to the greatest extent, but also bring natural lighting to the building from all direction. And the changes of light and shadow at the different time of the day bring rich expression to the space.
The pure white combines all elements and materials in the interior space and creates an extremely pure and abstract space atmosphere. The bamboo forest around is a metaphor of nature: creating an imagery which makes people feel like being in the bamboo forest and enjoying the wind breeze. The clear light, pure white and green bamboo make the space abstract and ethereal, thus visitor could feel relaxed and eased up here.
all images © Jin Weiqi