Following its success over the flood channel of the Netherland's River Ijssel, Daan Roosegaarde's lighting installation Waterlicht has flooded the Amsterdam's Museumplein. From May 11th-13th, 2015, the Roosegaarde's installation virtually placed the 8 acres of the museum square under water, allowing visitors to experience the almost forgotten power and vulnerability of water.
"Waterlicht shows how the Netherlands look like without waterworks, a virtual flood. Innovation is seen throughout our landscape, pushed by the waterworks and our history, but yet we've almost seem to forgotten this." says Daan Roosegaarde.
The installation consists of wavy lines of light made with the latest LED technology, software and lenses.
The recent acquisition by the Rijksmuseum of the 17th century painting by Jan Asselijn of the Amsterdam flood in 1651 was the actual reason for the temporary Waterlicht exhibition. Both works reflect on the water history of the Netherlands and the interaction between man, nature and technology.
Wim Pijbes general director of the Rijksmuseum explains: "The painting explains clearly the dutch situation: we have always lived under the sea-level". Nick Jue, CEO of ING Netherlands: "With this special exhibition open for a wide audience, we combine the old painting with the modern 'Waterlicht'." The exhibition is supported by ING, partner of the Rijksmuseum.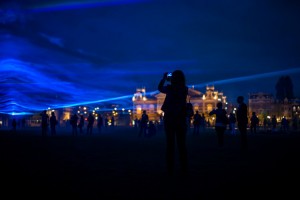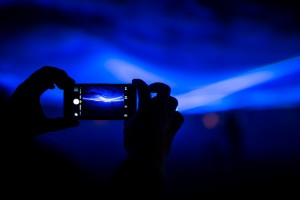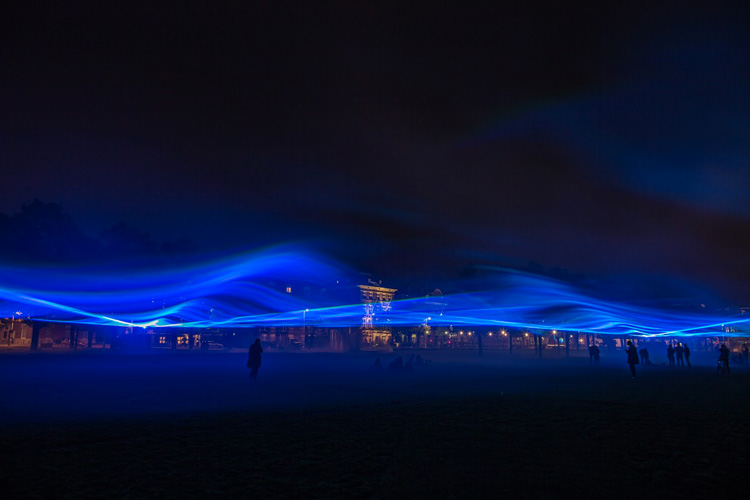 all images © PIM HENDRIKSEN / courtesy of DAAN ROOSEGAARDE