What are you good at? What do you like doing? Being best at what we do has nothing to do with the level of education attained. Passion and determination make a significant difference between professionals and novices. If you are getting started with graphics or a business owner tasked with creating visual content for your website, you can create unique designs. You must be willing to do a few things to be the best at what you do. Be ready to spend time to learn and practice.
The truth is nothing comes easily, it will seem complicated, but you will achieve your design goals with time. The aspects presented in this piece are timely because of the ever-changing graphic designs because of technological advancement. Essay writing service GradeMiners can offer the support you need to get the right footing in design. These few ideas will enable you to improve your skills considerably.
Subscribe to Design Blogs
One of the best ways to become the best at what you do is by learning from experts. If you do not know anything, do not divert. Dive into it and learn. Sometimes the hardest thing to do is to overcome your fears. Subscribing to design blogs gives you the challenge you need to be better. Experts know how to present complex information to make it easier to learn. Reading quality content also allows you to acquire new insights on what you should do.
The internet has everything you need to do. This means that you will get the content that suits your area of interest. The list of excellent design blogs is endless. Like you have sampled this article, you can also find the blogs that address your specific niche.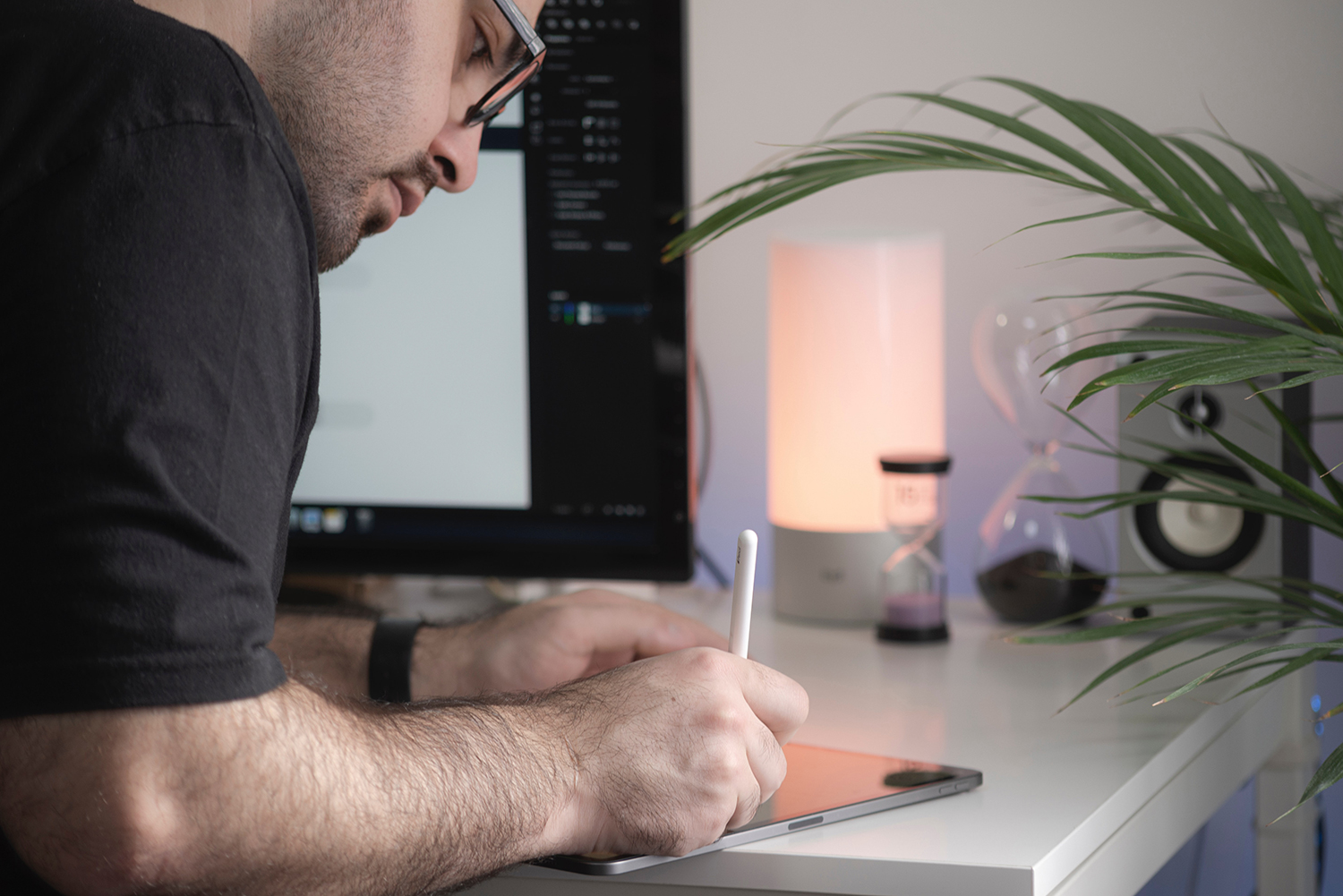 Take Online Courses
Technology has provided multiple avenues to acquire information. One of the best ways is obtaining information online because materials are constantly updated to meet clients' needs. One of the challenging aspects is bringing the design theories to life and using different design software. You can learn all these through tutorials on Adobe Creative Suite. Individuals gain a lot by learning from experts. Invest time to take online courses or learn from local institutions. Advance your skills by acquiring new insights.
Read Books and Magazine
Multiple materials provide different content that shapes your thinking. You acquire more when you read informative content. Besides, surrounding yourself with great designs allows you to think outside the box when creating your piece. You can combine multiple styles to make a fantastic design. If you are new in the designing domain, books and magazines provide the background information required to be a successful designer. You can also incorporate ideas from GradeMiners experts to increase your comprehension.
Pay Attention to Great Designs
It is like competition. If others do better than you do, it is not time to put them aside. Focus on their work and see what they do right. Good and bad designs are around you. Use them as samples to learn how to make your work excellent. It is incredible how many people decrypt good from bad designs but cannot tell what differentiates them. If you want to be an excellent designer, focus on identifying different designs and aspects that make them visually appealing. Know the reason you term some designs poor. With time, you will be able to comprehend what works and apply it in making your designs.
Recreate Designs for Practice
After you have identified what you wish to do, start to practice your skills. Find famous work and recreate it to see how it will be. From this, you will learn new techniques and appreciate their work. You can only become better by doing. Therefore, do not copy, but use what you have chosen to recreate a more appealing piece.
Practice helps you to identify some areas that hold you back from creativity. You will not advance your skills if you keep holding on to what you know. Designing is about plunging into the unknown and adding spin to projects.
These ideas will improve your skills considerably. They are not easy to attain, but as indicated, your passion and determination will make a difference. Practice often and read content that leads you where you wish to be.
Writing companies can also provide the educational content you require to hone your skills. Through reputable companies, you can link with experts to achieve your goals. Comprehensive reviews of 5 best academic services in 2021 allow learners to pick reliable services for educational support. Using the internet correctly is crucial to being an excellent designer.
BIO
Jared Houdi is one of the Grademiner's team finest! If there's anyone who won't sleep and eat until a customer's essay is done, that will be Jared hands down. Some say that there's no such assignment Jared can't pull off. A simple 5-paragraph essay or a complex 50-page course work, our man Jared Houdi will meet the deadline no matter what.