Until 30 July, internationally acclaimed Japanese artist Yayoi Kusama will be exhibiting major new works at London's Victoria Miro Gallery. Spanning the gallery's three locations and waterside garden, the exhibition features new paintings, pumpkin sculptures, and mirror rooms, all made especially for this presentation.
Yayoi Kusama's lifelong exploration of the self's relationship to the infinite cosmos has given rise to a highly influential career in which she has continuously innovated and re-invented her style. For the exhibition at the Wharf Road galleries, she has created three mirror rooms: All the Eternal Love I Have for the Pumpkins, Chandelier of Grief and Where the Lights in My Heart Go, all of which place the viewer within a universe of varying proliferating reflections.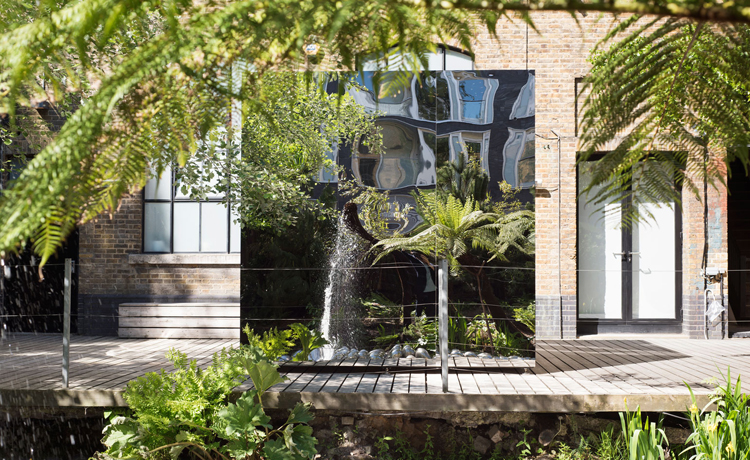 New paintings displayed alongside these immersive rooms continue an enduring preoccupation with multiplying polka dots and dense scalloped 'infinity net' patterns – Kusama's obsessive repetition of these forms on canvas, which she has described as a form of active self-obliteration, responds to hallucinations first experienced in childhood. The pumpkin, another motif that she has returned to throughout her career, is also present in the form of new mirror polished sculptures.
Victoria Miro Mayfair presents new paintings from the important ongoing series My Eternal Soul, which Kusama first began in 2009. Each is a flatly painted monochrome field that abounds with imagery including eyes, faces in profile, and other more indeterminate forms, often in pulsating combinations of colour. Joyfully improvisatory, fluid and highly instinctual, they testify to the indefatigable, paradoxical drive to expression that has unified Kusama's constantly evolving oeuvre over seven decades.
Head over to Victoria Miro's website to learn more about the Yayoi Kusama's exhibition, which is on view until July 30, 2016.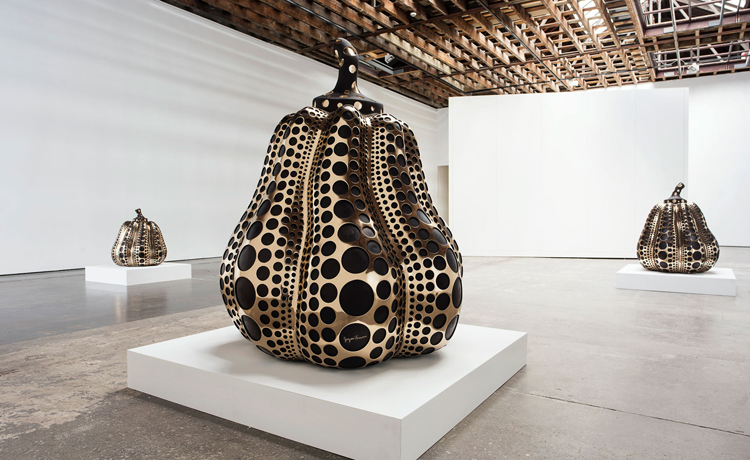 images courtesy KUSAMA Enterprise, Ota Fine Arts, Tokyo / Singapore and Victoria Miro, London