Condominiums are often affordable properties found in cities and suburbs alike. They offer a practical living space that may be close to work, school, and other desirable locations. Giving your condo some personality with a few changes can truly refresh the space. Take a look at the top 10 easy ways to upgrade your condo today.
1. Install a New Cooling System
Central HVAC systems can cost $10,000 or more. Choosing a simpler installation, such as a multi-zone mini-split, can cost nearly half this price. These systems don't require ducts or complex refrigerant installations either. Purchase the system, and you can usually even set it up yourself. Depending on the system type, it might cool or heat one to three rooms at a time. If your condo doesn't have any air conditioning right now, this upgrade is a valuable one during hot summers or cold winters.
2. Add in Storage
Condos tend to have smaller living spaces than houses or townhomes. This fact is helpful when it comes to everyday maintenance, but storage can be an issue. Upgrade your condo with closet dividers, cubicles, or other organizational features. You have countless options when it comes to adding drawers, shoe shelves, or hanging accessories. If you need more storage outside the closet, look for wall units that can utilize your vertical space. These units can have doors or an open-face appearance too. Consider your condo's style before buying new storage.
3. Explore Color
A classic way to upgrade any space is to paint the interior. Start the project in a small room so that you can perfect your painting skills. Move to a larger room afterward. A great way to combine upgrades is by adding a new appliance, such as a Boreal DIY-capable mini-split, and then painting that room. Both upgrades complement each other, which gives the room an almost brand-new appearance. Although neutral colors are commonplace for most condos, don't be afraid to try an accent wall or other bold painting design. Your condo can be a reflection of your personality when a rainbow of colors are possible.
4. Try Bathroom Changes
Upgrading certain items in the bathroom can require a plumber's assistance. However, look at alternative updates that can be DIY projects. Swapping out a shower curtain for a glass door changes the entire look of the bathroom. It has a more modern appeal. If you're feeling bold, consider swapping out the faucet head and shower handles. The bathroom has an instant update without too much effort. These parts usually require a few hand tools for installation.
5. Consider Molding Installation
Most flooring has baseboards or molding protecting the connection between the wall and floor. This detail offers an attractive way to frame the floor, which can extend to other areas in the condo. Add molding to the ceiling or around door frames. Molding highlights an item's edges while making them appear bigger or taller, depending on their location. Molding might come with paint primer already on it, so take advantage of this feature by painting it a striking color.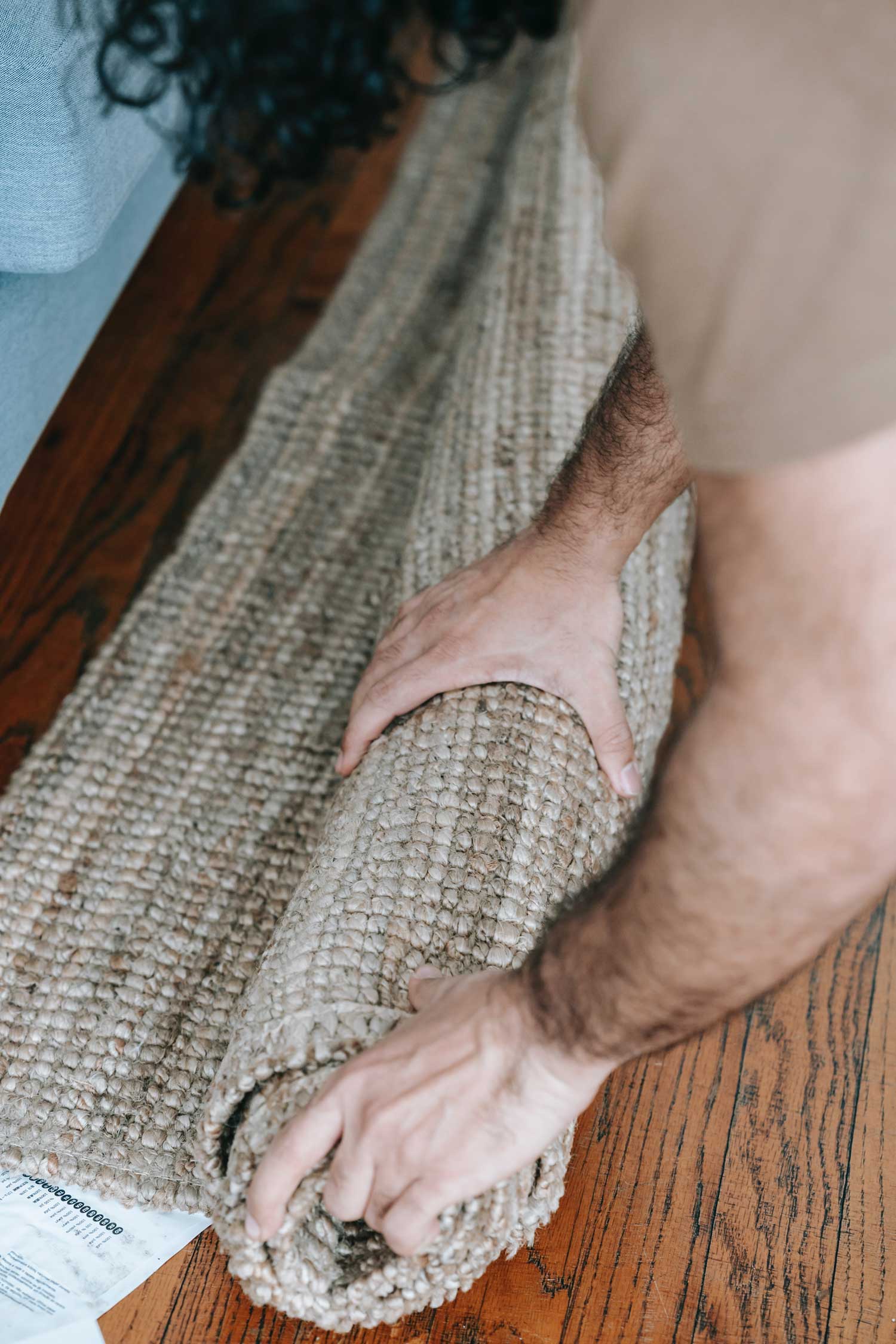 6. Swap Out Handles and Doorknobs
It's not necessary to renovate an entire kitchen when you really want a simple change. Choose new handles for the kitchen cabinets and drawers. This upgrade is incredibly helpful because it instantly modernizes the space. The same concept works on doors too. Change the doorknobs on the front and interior doors. Each room now looks newer without touching the paint or other features.
7. Pick New Window Coverings
An overlooked feature that offers a lot of change for little effort is changing the window coverings. If you have blinds, try curtains, for example. Alternatively, vertical blinds might be changed to horizontal styles. The windows are huge decorating opportunities for condo owners. They often take up plenty of wall space, so this upgrade is particularly noticeable. Keep in mind that adding curtains is often less expensive than customizing blinds for the windows' dimensions.
8. Decorate With Rugs
If your flooring has seen better days, think about an update with rugs. Rugs come in many different shapes, sizes, and colors. They don't have to be expensive either. Use a large rug as a focal point in the living room, for instance. Rugs draw the eye away from other room details, which can help if there's a lot of work to be done on the condo.
9. Get Smart Technology
Adding new gadgets to a condo, including ductless mini-split systems, is an intelligent choice for upgrades. They're convenient, and potential buyers appreciate the technology. One of the simplest products to add to your condo upgrade includes smart doorbells and water-leak detectors. Smart doorbells notify your phone when a person is at the door. You can answer them remotely with audio-and-video access. Alternatively, install a water-leak detector. This sensor tells you if there's a pipe leak in the house, which can save you thousands of dollars in repair bills.
10. Update Dim Lighting
Most interior maintenance and upgrades are the owner's responsibility rather than an HOA's. In fact, condos are originally built as identical units to their neighbors. As a result, low-cost fixtures were typically installed during the property's construction. Replacing one or more fixtures can really brighten up a space without too much expense. For another budget-friendly approach, simply swap out the light bulbs. Add in LED bulbs at a chosen wattage, for example. Today's bulbs offer natural lighting at a low cost. This upgrade alone can make a huge difference in how the condo looks each day.
Simple Upgrades Accent the Property
Updating your condo with new colors, technology, or conveniences can make a difference in your quality of life. You might boost your possible equity during selling time with certain upgrades too. If you're pleased with the changes, easy updates are worth the time and investment.