Sleep matters. After an exhausting day, the first thing you want to do is tuck yourself in bed while hugging a pillow. Just like a jacket, your blanket, pillows, and bedsheets provide comfort and warmth.
However, some people may not realize the importance of bedding to the act of sleeping. Research shows a strong link between the quality of sleep and the quality of one's bedclothes. The fabric used in bedding provides thermal insulation, which helps the body retain heat. According to sleep experts, even hot sleepers, or people who feel warm at night while sleeping and wake up several times due to discomfort, can't sleep without a blanket.  
If you go to the department store, you'll find that there are dozens of types of sheets, pillows, and coverings at the bedding section. Bedding come in different sizes, colors, and prints you can choose from, so getting new ones requires a bit of planning if you're aiming to have a stylish bedroom. Think about your preferences, and be sure to look around carefully for options that'll satisfy all of your requirements. Making sure it's of quality make, like Sferra Bedding, is also crucial because you don't want to have to buy new bedding constantly. You should also think about how much you are willing to spend on your new bedding. Complete matching sets can be quite expensive, so it's well worth looking online to see if there are any Zinus discount codes, or money-saving options with another brand you may have in mind, before jumping in and buying from the first place you come across.
Read on to learn more about the various bedding essentials that'll make your bedroom comfortable and aesthetically pleasing at the same time.
1. Quality Bed Sheet

 
Bed sheets or linens keep you warm during the cold months of winter and allow you to feel at ease on warmer days. There are several types of sheets you can get to suit your personality and style, whether you have a bedroom with either a traditional or a contemporary theme.
The main types of bed sheets are the following:
Fitted sheet: This has an elastic edge to fit over your mattress.
Flat sheet: This easily separates from your blanket, quilt, or comforter.
Bedspread: Lightweight and decorative, this cloth covers your entire bed and is large enough to touch the floor.
Blanket: This brings you warmth and comfort and is commonly made of wool, polyester, microfiber, or cotton.
Coverlet: Unlike a bedspread, this type of bedding doesn't reach the floor, and it acts as an accent when placed on the surface of a bed.
Duvet: Although this is similar to a comforter, it has to be inserted into a duvet cover before it can be used.

 

Duvet cover: This protects and encases a duvet.
The materials used for your bed sheets are entirely up to you. If you prefer bedding made from natural fibers and have the budget for them, you can opt for luxury bedding sets from brands like beddable.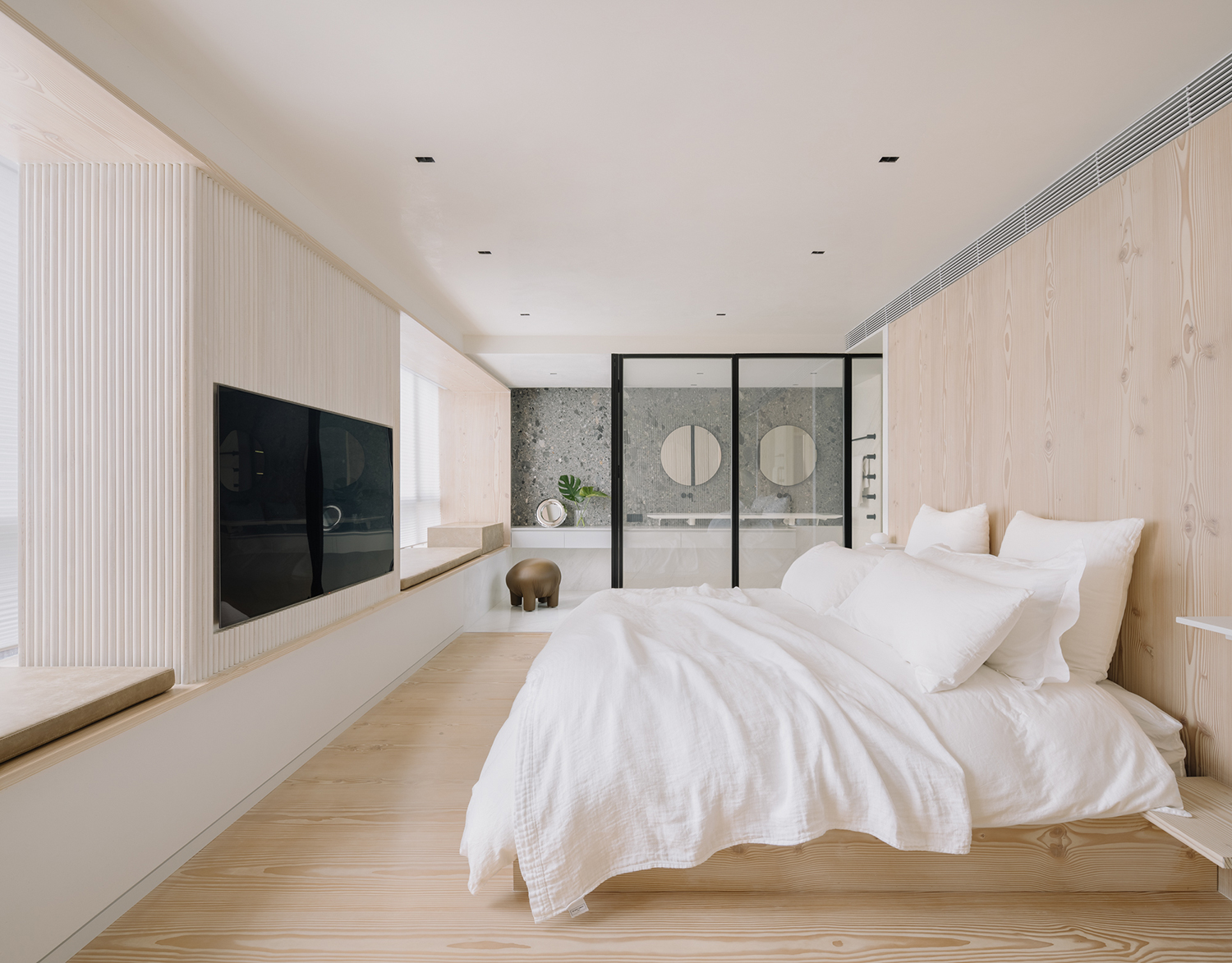 2. Basic And Decorative Pillows

 
Not only can your pillows contribute to a relaxing sleep, but they can also help protect your neck, head, spine, and hips. They can keep your upper body aligned while you're asleep so the various points of your body are balanced. 
There are different pillow types, sizes, and accessories you can use to enhance the look of your bedroom and sleep more soundly as well. Here are the most common ones:
Sleeping pillow: This rectangular pillow where you lay your head on comes in three sizes: standard, king, and queen.

 

Continental pillow: This is a large, decorative, square pillow that usually sits against the headboard.
Throw pillow: This is a small accent pillow that comes in different colors, shapes, and sizes to serve as a decorative accent on your bed.
Bolster pillow: This tubular pillow supports your lumbar region and is ideal for people who experience back pain.
Pillowcase: This covers a pillow to protect it and make it decorative.
Pillow sham: This type of pillow covering is often designed with ruffles, cording, flanges, or trims.
Pillows can be purchased separately, but bed sheets and pillowcases are usually bought as a set, which is great if you don't want to spend a lot of time choosing a design for each type of bedding.
3. Mattress Protector Or Pad
If you want to keep your mattress in excellent condition and extend its life span, you should cover it with either a mattress protector or a mattress pad. Both are thin pieces of bedding material that encase the whole mattress like a fitted sheet.
Since it's waterproof, a mattress protector can keep your mattress free from stains. It also provides a barrier against allergens and dust mites. Meanwhile, a mattress pad provides additional comfort and support, but keep in mind that it isn't waterproof.
 
4. Bed Skirt

 
While some people get a duvet, comforter, or quilt, they often forget about the lower part of the bed when revamping their bedroom. A bed skirt complements the other elements on top of the bed. It also lets you cover the area under the bed, so you can protect it from dust and even use it for storage without making the room look cluttered.
You can always use a basic sheet as a bed skirt if you prefer something plain. These bedding accessories come in many styles. They can have lace, be pleated, or come in a solid color.
5. Throw Blanket

 
If you want to create a cozy feel in your bedroom, a throw blanket can do the trick. It adds softness and an inviting atmosphere that'll make you want to curl up in bed.
Smaller than a regular blanket, a throw blanket can be wrapped around the shoulders for warmth. However, its mainly for aesthetic purposes, so it's perfect for when you want to beautify your bedroom.
Takeaway

 
Choosing your bedding essentials can be exciting since there's a wide variety of options on the market. Each of them can make your bed feel comfortable and look stylish in an instant.  
While everyone has their own needs when it comes to sleeping, the bedding essentials mentioned above are the ones you can start with if you have no idea what kind of bedding to purchase. You can match the accessories to the color of your bed and the headboard. What's more, you can place a comfy rug or carpet in the room to add pattern, color, and texture to the space. Good curtains with a subtle texture can also give a more vibrant look to your bedroom.
Whatever design you prefer for your bedroom, it's a must to get high-quality bedding that'll last for years. You'll spend a third of your life sleeping, so it's an excellent idea to invest in bedding essentials that can provide you with warmth, comfort, and possibly better sleep while boosting the appearance of your bedroom.