We know; the summer is over, and school is back in session! However, even if you're no longer thinking about vacation days and you have homework or need to go to work, this doesn't mean you can't have a bit of fun.
And what better way to fight boredom and fatigue if not with a few interesting and challenging video games?
We prepared a list with the best five games that could spark your interest and keep your morale up, even during those chilly days of autumn.
Apex Legends
Available on: PC, Xbox One, PS4
This is by no means a new game, but if you haven't tried it yet, you definitely should!
Apex Legends is a battle royale video game that's available to anyone who wants to join. You will be competing against players all over the world and can choose between being the lone wolf (playing alone) or the pack (playing as part of a team).
This is a shooter video game, where bullets can start flying in at any moment. The atmosphere is thrilling, and the design is so well-made that it will keep you on your toes whether you're gathering resources or fighting for your character's life!
Tanki
Available on: web browsers
If you prefer a game that uses machines instead of characters, then you may enjoy Tanki. The entire premise is based on tanks battling against each other in a skirmish to the death. The atmosphere is exciting, especially considering the massive firepower some of these tanks can develop!
Furthermore, the Tanki version on CrazyGames can be played for free, in any modern browser, so you don't have to install anything on your device.
Art Sqool
Available on: PC
Do you happen to feel like school in real-life isn't enough? In this case, welcome to Art Sqool!
You will be assigned various artistic tasks, using an MS Paint – like platform and your imagination. Furthermore, each one of your creations will be analyzed and graded by an AI teacher, which will not have any mercy on your poor drawing skills.
We know, it doesn't sound like something many players want to experience in the virtual world. However, the weirdness of the game and its interface are quite enticing, and the title is rather popular.
Lucky Life
Available on: web browsers
Lucky Life is more about beating the odds of getting hurt than it is about being lucky. The game features a plethora of short levels, where you must guide a clumsy character through a series of dangers and obstacles. You'll be avoiding falling rocks, jumping over bombs and trying to stay away from hidden chainsaws.
The final goal is to keep the main character's body as intact as possible. But be warned: this is not an easy task!
Crash Team Racing Nitro-Fueled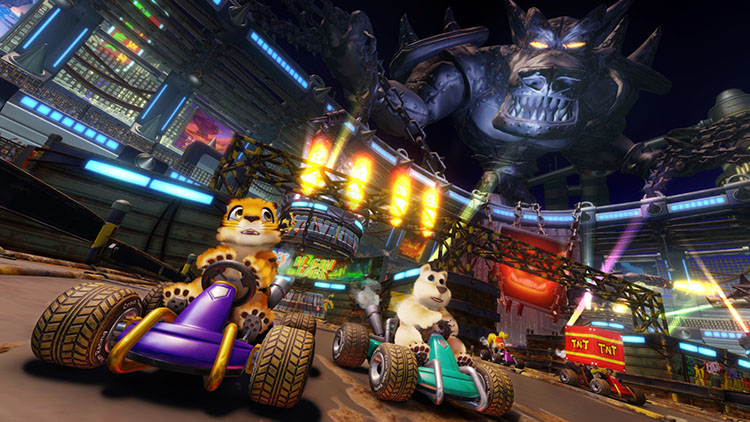 Available on: PS4, Xbox One, Switch
It's not free to play, but it is a lot of fun and can deliver hours of entertainment for the entire family! Crash Team Racing Nitro-Fueled is colorful, dynamic, and uses a retro design to remind you of the old arcade games.
Choose between interesting characters and drive some of the most colorful cars in history through wonderful landscapes and interesting tracks!
Wrap Up
Of course, the list of cool games to play this fall could go on forever and ever, but the ones we mentioned are bound to bring some warmth in your soul! So, whenever you feel just a little bit down, jump on a fun virtual ride with your favorite titles!