It is no secret that decorating a home can be an incredibly fun process. Exploring different styles and playing around with colors and patterns is what actually makes designing an interior so exciting for many people.
However, engaging in such home improvement projects can also be very daunting. After all, there are endless options out there to choose from that make decorating a home challenging for homeowners. Some may require more serious thought, time and dedication, while others are small tweaks and changes that can instantly transform your home and make it both functional and stylish.
From replacing old furniture pieces to painting feature falls and adding new decorations, there are so many elements you should consider. If you aren't sure where to start, take a look at these five interior design updates you can borrow to upgrade the look of your living space like a professional and make it more welcoming.
Switch up your interior design style
If you've had the same interior design style ever since you moved into your home, then you can try switching it up. This doesn't mean you should throw everything out and start from scratch, but you could implement a few elements to bring a new dimension to the place.
Whether it is an antique armchair in a modern hallway or a shabby chic cabinet in a traditional living room, you have plenty of options to choose from to upgrade your decor style.
For a high-end look, you may search for online interior design services to get the best advice on how to incorporate the new pieces into your existing interior design. These professionals can help you with the decisions on how and where you should add the new items.
Update your kitchen's appearance
Besides the living room, your kitchen can also undergo a few changes to give your space a more transformed look. In fact, you'd be surprised by the many things you can do to this part of your home to modify it and make it lively.
For example, the easiest makeover project you can engage in is to reface the kitchen cabinets. There are plenty of colors and styles you can choose from which you can match or contrast with the rest of your interior. To make it all work, be sure to book a consultation with vetted contractors through a platform like Local Home Pro to find a professional that could help you flawlessly update the appearance of your kitchen.
Also, you can consider creating a sense of space by installing open wall shelves.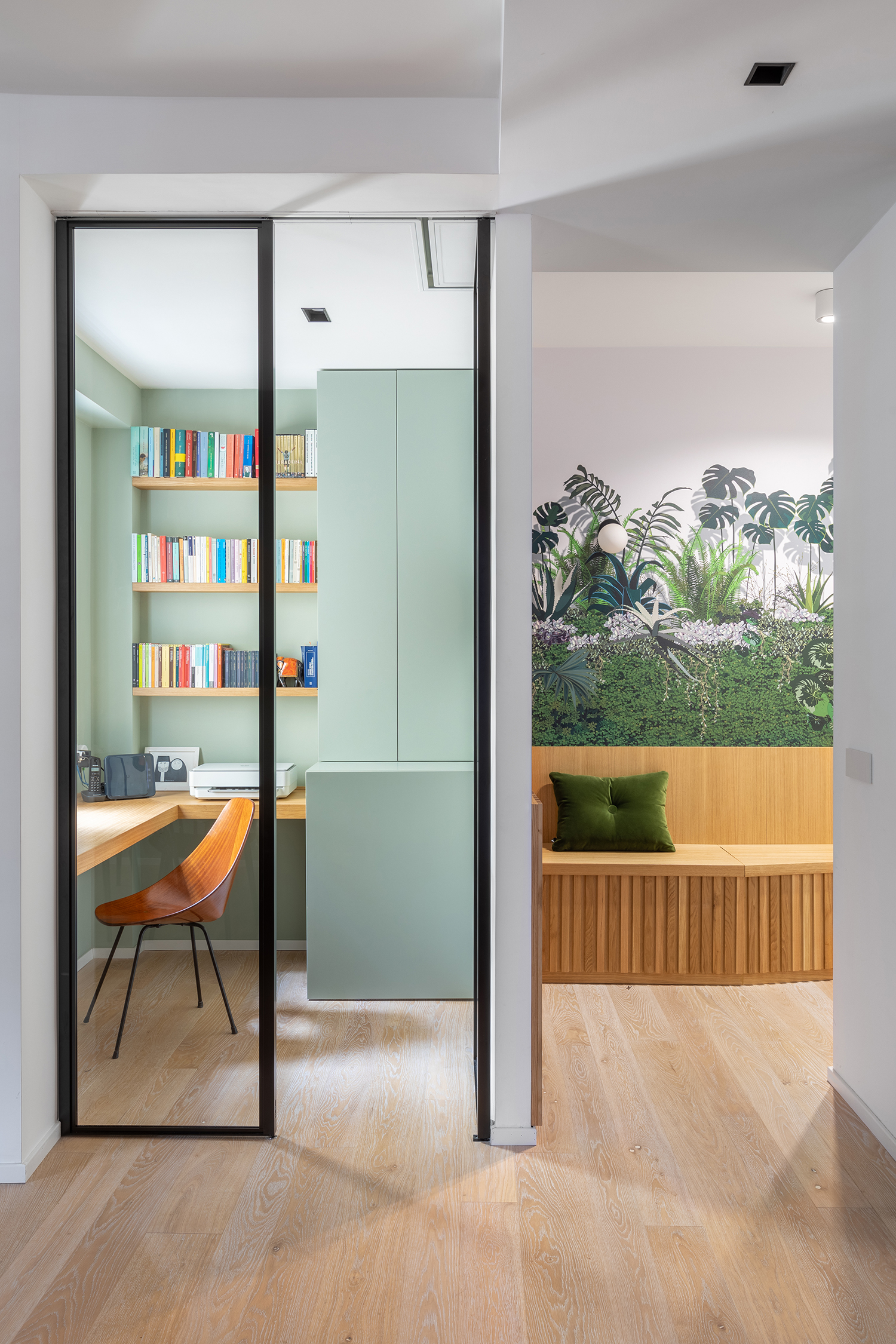 Add a splash of color
A budget-friendly trick that can also have an impact on the appearance of your interior is adding a splash of color. Whether it is changing the color palette of your home, creating a feature wall or adding multicolored decorations, there are so many ways you can brighten up your living space with a few new shades.
For example, feature walls are an excellent way to make a bold change to your living room. You can go either for a bright and contrasting shade or an accent wall with a strong pattern to update the look of the space.
If you choose the latter, make sure you go for subtle patterns that will go along with your current interior design style, but which gives off a dramatic sense.
Incorporate eye-catching decorations
Incorporating decorations is another way of transforming the look of your home. They come in many styles, colors and shapes which you can place anywhere in the house and increase the vibrancy of the interior.
Besides the obvious items such as personalized cushions and rugs, you should also consider hanging eye-catching wall art. From canvas prints to wall mirrors, there are many options you can choose from to complete your decor and make it more stylish.
For example, mirrors have the ability to enhance the beauty of the space by bringing instant light and energy to the room while making it appear larger.
Another decorative item that can liven up your interior is greenery. From snake plants to Calatheas, there are so many indoor plants that can give any room a fresh take.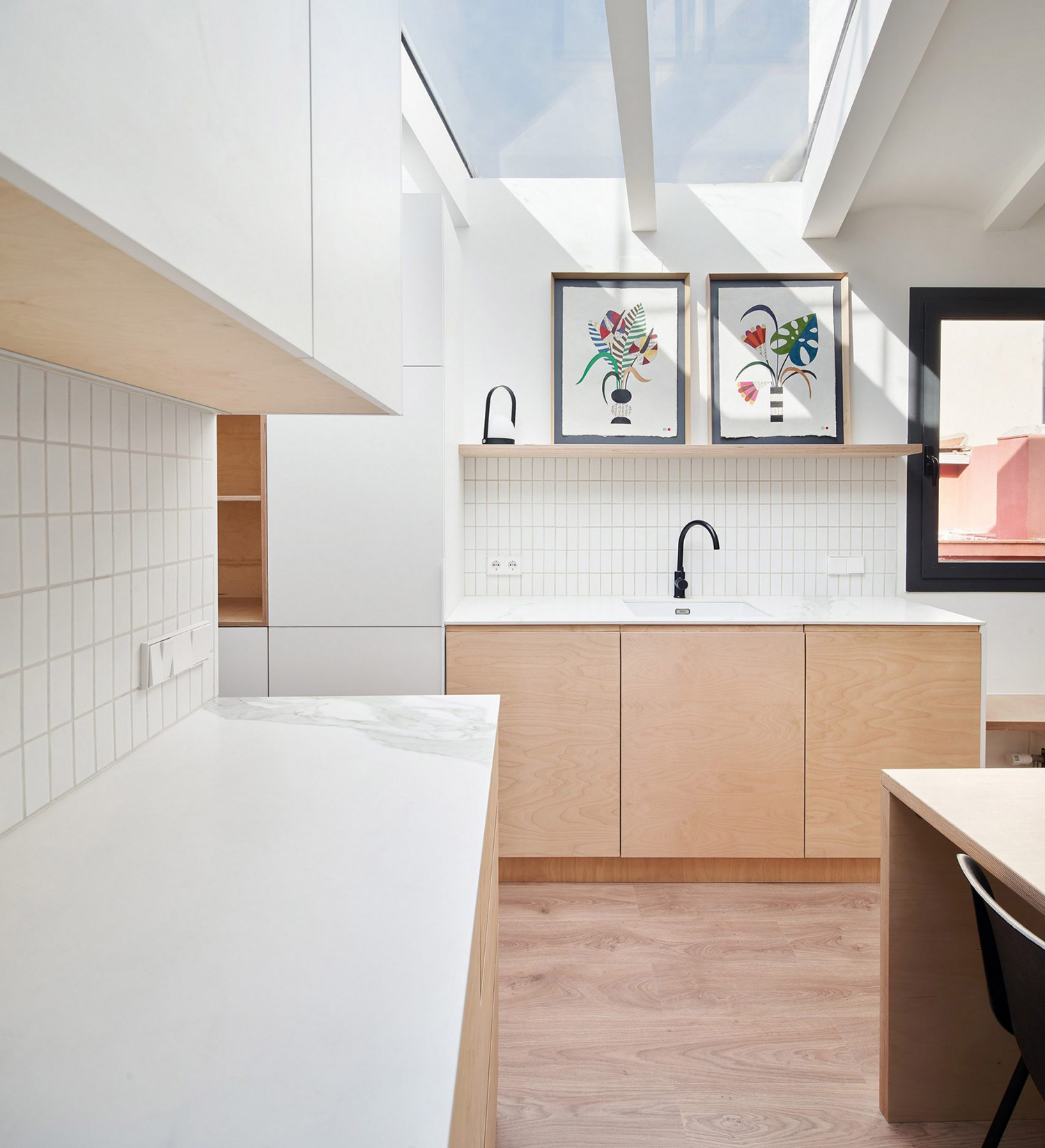 Bring in more natural light
Bringing the outside in can make a huge difference to the appearance of your home. Not only will it lighten up the living space, but it will make the rooms feel larger and warmer.
Probably the best and most popular way of bringing in natural light is to install large new windows and doors in your living room and kitchen. To do this right, you should go for bi-folding doors as they substitute an entire wall of your home for breath-taking views and ultimate light levels.
Another great way to brighten up your home is to incorporate shiny surfaces. By going glossy in your kitchen or with your bathroom cabinets, you are allowing the light to be filtered in the room and make the space appear bigger.  
Final thoughts
Although decorating a home can be an overwhelming task, the endless possibilities you have at your disposal are what make the entire process actually very fun. There are so many changes and improvements you can choose from to liven up your living space and give it a totally transformed look.
From changing the interior design style to adding all kinds of decorative elements, choose the upgrading trick that best suits your taste and brings a new dimension to your home. If you need help, borrow the tips from this post for top-notch inspirations.