As one of the most commonly used rooms, the bathroom definitely has its impact on the value of the home. Regardless whether you're moving to a new home and are starting to fill it up, or want to add some changes in the one you've always lived in, this area is a good starting point. While we all have different tastes, budgets and requirements, there are some tips that can help you make your bathroom fancy and more efficient.
Add Luxury with Tiles
Both flooring and walls are essential parts of the design of a room as a whole. This is why I've chosen to talk about them first before moving on to furnishings. And since tiles are the most common option for decorating the walls and floors of the bathroom, let's focus on them.
When you browse the range of bathroom products Australia stores offer, you're in for a treat when it comes to tiles. From bold colours to neutral tones, from hand-painted traditional reproductions to modern patterns, the world of tiles is amazing. They're available in a wide range of materials too, but if you're looking for the one that would provide sophistication and durability, look no further than ceramic.
Some might find vinyl to be a more affordable and suitable solution for rooms prone to moisture, however considering ceramic tiles can withstand factors such as force, stain and water, as well as being skid resistant, I'm sure you'd agree they're a prudent choice. Besides, it's the lux look of this very material that can also offer a spa-like feel, transforming your bathroom into a sanctuary.
Decorating with Tiles
From an aesthetic point of view, this type of bathroom décor element gives you the flexibility you need to be as creative as you want. If you're after a bolder look, you can cover up entire floors, walls and ceiling with elegant tiles with classic marble pattern, whereas for the simpler effect you could choose some more ornate tiles only as flooring solution.
Then again, don't underestimate the role of the bathroom size when choosing from these two options. Small spaces are easily overwhelmed which is why tile décor is best kept subtle with colourful and vibrant tiles used for the flooring and neutral ones for the wall, whereas floor-to-ceiling projects with the same tile colours and patterns are meant for the big spaces.
Plan the Layout
While on the topic of floors, I can't forget to mention the importance of planning the layout before moving on to looking for the appropriate bathroom products Australia wide. Remember that every inch of your bathroom matters, thus planning is essential so you get an outcome that's both stylish and functional.
I'm sure the last thing you want is a poorly planned space that's full of inappropriately chosen and positioned bits fixtures that get in the way of traffic. You can protect yourself from this mess by taking plumbing into account first and foremost. If you want to avoid getting into a pricier project, it's crucial to think of the point of view of plumbing so you can buy and install the bathroom supplies, such as bathtub, shower cubicle, toilet and sink suitable for it.
Pick Fixtures That Work Well
Yes, you read that right: if you want to make the most of your bathroom, you need to invest in quality bathroom fixtures. Besides focusing on their style, from modern to classic and everything in between, it's necessary to also pay attention to the materials they're made from as well as their features to see if they are a match for your home and lifestyle. This would ensure you wouldn't be dealing with any leaks or replacements within a couple of years or so.
In this aspect, along with choosing the ideal colour of the bathtub, sink, shower cubicle and toilet, you should look into details too. For instance, if you like soaking up in the bath longer, out of the five common materials used in bathtubs, you'd find the cast iron tub to be the best in heat retention.
In case you have a busy daily schedule and don't have much time to spare, you wouldn't like fixtures that take longer to clean. This being said, you'd benefit most from low maintenance bathroom fixtures, like a porcelain sink with timeless appeal, a frameless shower door that doesn't collect mould, and a sleek and durable one-piece toilet.
What Are the Latest Trends in Bathrooms?
People who like the thought of getting a bathroom that came straight out of the pages of décor magazines enjoy catching up with trends. If you're one of them, you could opt for fixtures like the curbless showers that create a sense of openness. Lately, these are even more popular than the "walk in" alternative. In terms of bathtubs, the smaller Japanese ofuro is growing in popularity, whereas with toilets, those in a combination with a bidet are stealing the attention.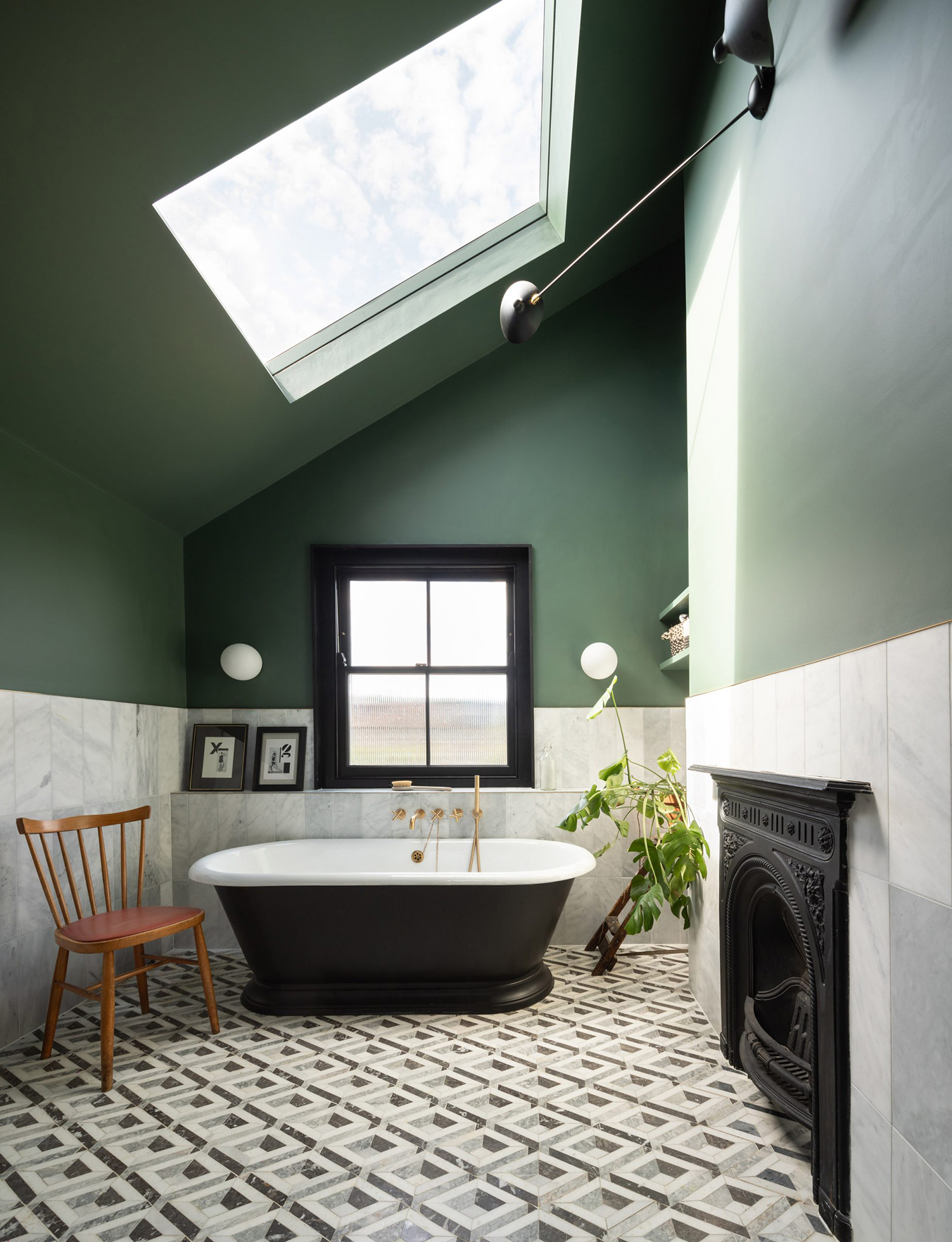 Don't Forget Bathroom Jewellery
Beauty truly is in the details! Your bathroom would look infinitely better if you include attractive taps in your plans too because after all, they are its jewellery. As luck would have it, the market is abundant in styles and finishes, so you can buy whatever suits you most taste and budget-wise. Moreover, you'd get the best result if you also add the hardware such as door handles, hangers, hooks and cabinet pulls in the equation.
Though many would like to experiment with different metals and finishes, they're afraid it would disrupt the harmony in the room which is far from true – well, if you know the metals and finishes you can work with.
Unless you want to exaggerate, it's best to keep it simple by combining up to three, matching two and using a third one as a contrast You could also narrow it down to well-chosen two as in the example with polished chrome and polished nickel, metallic copper with stainless steel, matteblack or steel with the ever-so-popular brass or gold.
Maximise the Storage
Any bathroom can get messy, big and small alike, which is why storage is so essential. When you're on the quest for the right furniture and décor, in the likes of vanity and mirror, it's important to look at them from the perspective of space besides aesthetic appeal.
A floating vanity is trendy and might look ultra-stylish in your home, but if you want to get extra storage, you should consider other options, like full-size vanities with more compartments and drawers.
The same goes for the mirror, if you want to have plenty of room for your medicine along with all the toiletries, opt for a bigger mirror cabinet.
Additionally, use as much of the vertical space by adding shelving, including above spots like the toilet and bathtub, and towel rails or towel tree racks that could double as holders for a hair dryer or shaver – keeping them stylishly out of the way yet still within reach.