Designing your home is a very personal endeavour that is as much about creating beautiful spaces as it is about creating an environment you are comfortable in (and happy with). And the bathroom is a place that you will spend a lot of your time in, and is also a room guests will commonly use, and for these reasons alone it is worthy of attention.
With that in mind, here are some renovation ideas for the bathroom. Let's make it the best that it can be!
Consider A Two-Tone Colour Scheme
Many people opt to go with pristine whites, or mellow creams, and blanket this across the design of their bathroom (with some chrome fixtures thrown in). This is not a bad idea, it works, but it is rather unoriginal. It is everyone's default when it comes to designing a bathroom, which is why to have something more unique, you need to break from this stereotypical design.
Two-tone colour schemes are a very good way to do this. You can be as vibrant or as tame as your want, after all, it's your home.
Why not have a light pink and white scheme? Or a light, sky blue and white scheme? There's so many colours to consider; orange, teal, purple, lilac, even greens. Test your aesthetic by painting a few tiles and see how it looks – and then when you are happy you can expand it from there by accenting.
This brings us on nicely to;
Bathroom Accenting
Even if you don't go for the two-tone colour scheme, you can use a different colour or shade to accent sections of your bathroom. A good example is bathroom skirtings, or tile design.
Why not give your tiles some art? Or look into painting a pattern onto the ceiling and floor skirtings? Why not buy a shower curtain or window curtain to match? You can even change up your bath and floor mats.
There are so many inventive ways to accent your bathroom.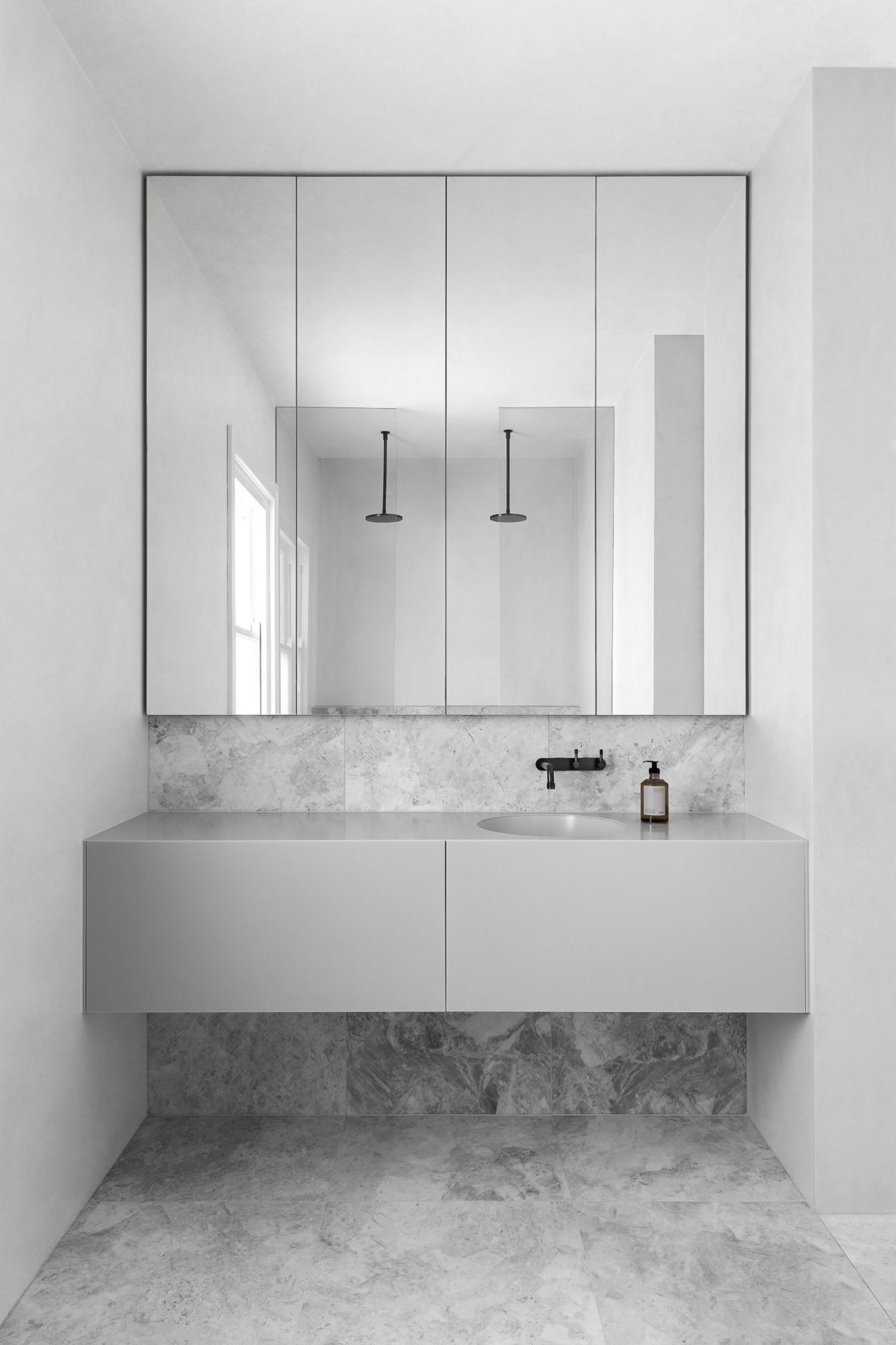 Invest In A Towel Rail
While almost all bathrooms will have some kind of radiator, it may be better practically and aesthetically to install a towel rail instead. And they don't need to be ugly fixtures jutting out from the wall. You can choose something that matches the feel of your room.
Trade Radiators, for example, have a varied selection for all kinds of homes; be it traditional styles or more contemporary aesthetics. Their heated ladder towel rails are a good example of something for the modern home in a range of different colours.
Get exploring and see what you can find out there!
To Conclude
The bathroom doesn't need to be an afterthought of a home renovation. It doesn't need to be the main focus, but there's so much you can do with a bathroom to make it look and feel stylish; all while keeping it in tune with your overall home vision.