If you run a business that sells physical products of just about any kind, warehousing solutions are fundamental to how effectively you can operate. Being able to manage inventory, make the most of space, get your products out quickly and easily and, of course, give your staff a safe working environment, are all critical to your business' success. This is why good, carefully thought out warehouse design is well worth putting the effort into.
Whether you are planning to set up a new warehouse or have an existing warehouse you think is no longer running at an optimal level for the shape your business is now in, looking at ways to make your warehouse efficient, productive, and safe can help you make positive changes to the running of your company. Here are some things to consider when planning, or revamping warehouse design:
Best Routes Through the Warehouse – You need it to be as easy as possible for items to get onto and off of your shelves, whatever equipment is being used to do this. You should, therefore, look at the warehouse layout to ensure the most commonly used routes for things like forklifts are conveniently placed and easy to keep clear. The placement of the doors is also important in this respect if you are designing a new warehouse from scratch. Many businesses find the best approach is to bring in a specialist consultant who can offer guidance on the layout, and then on the processes that will match it. If this is an option for your business, professional warehouse planning can be a serious asset that can also help your business to be better prepared to scale up in the future.
Space Efficiency – Many businesses believe they would expand their warehouses quite a long time before they actually need to if their layout was better planned. Renting or buying more warehousing space can be a huge overhead, and so it is definitely worth carefully evaluating whether or not your space could be better used instead, while still keeping the warehouse and its contents safe to work in and convenient. Can you make better use of vertical space in your warehouse with different shelving and stacking solutions? Do you have space that is currently not being used for anything in particular at all that could be recaptured? These can also be things that a warehouse design specialist can look at and advise you on, and so this can be a good step to take before committing to a larger warehouse than you need.
Of course, even if your current warehousing needs are smaller than the property you are going to use could accommodate, planning in a space-efficient way will help you scale up in future, or allow you to stock different kinds of larger products if you want to diversify what you sell later on.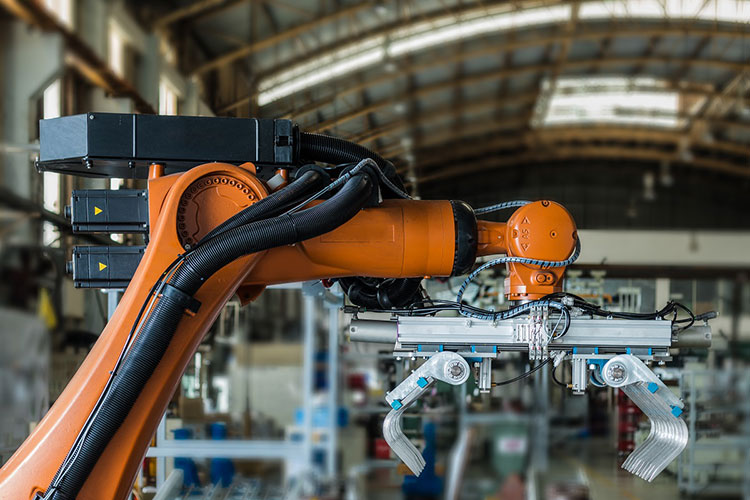 Automation and Processes – Warehouse efficiency these days can be dramatically improved using automation. Things like real–time inventory management and communication using scanners are commonplace in warehouses for businesses of all different sizes, and larger businesses such as Amazon are in something of a technology arms race to be able to improve their product fulfillment workflow to be able to offer the fastest possible turnaround times for customers. Automation and strong processes in the warehouse can also make it easier to account for lost inventory, make returns much easier to manage, and reduce the loss of inventory through things like internal theft.
You should, therefore, design your warehouse layout and storage with automation in mind, whether you are ready to implement all of the innovations you want yet or not. Consider things like how scanning might be done, and where there could be workstations or screens to communicate real–time warehouse management information from your data. Think about what data your warehouse can gather that may be useful in helping you plan the strategy for your business, and consider how the layout and technology within your warehouse can facilitate gathering that information easily.
Even if you are starting small and do not have the scope to introduce a lot of technology, making your warehouse design fit perfectly with your business processes and vice versa is one of the most important things to do. It can be a good idea to design both the processes and the warehouse in tandem, or if you are restructuring an existing warehouse, using this as an opportunity to bring the warehouse in line with your processes, or to rethink and update the processes you use.
Health and Safety – Your workers are your most important asset, and accidents and injuries in the workplace can be disastrous for your reputation as well as your finances. Taking good care of your warehouse staff is, therefore, another extremely important factor in your warehouse design. There are lots of areas in a warehouse that can be hazardous, so be sure to focus on having health and safety as paramount when choosing things like the garage doors for your warehouse – see here for more info on well-designed commercial garage doors.
The dock is one of the areas where accidents are most likely to occur, so be sure you give staff full training on using all of the equipment they are expected to interact with, and that they are well versed in your health and safety procedures. Trip hazards can be another concern in warehouses, as trailing pieces of packaging can end up underfoot. Be sure to take precautions to ensure the floor space is kept clear at all times.
A third thing to consider is lifting. Lifting can cause all kinds of injuries, so make sure staff are trained in how to lift things in a safe way, and that you also provide equipment to ensure that they are never expected to lift things that could be heavy enough to damage their health.
As you can see, there is quite a lot to think about when planning the use of your warehouse space that will best serve your business. Ensuring efficient warehouse operations is a serious priority, and one way to gauge and improve your warehouse's performance is by implementing key performance indicators (KPIs). These warehouse KPI can help you track and measure various aspects of your warehouse's functionality, such as inventory turnover, order fulfillment accuracy, storage utilization, and delivery times, ensuring that your warehouse space is optimized to enhance overall business success.