Summer parties are no doubt the highlight of the warmest season of the year, but throwing an unforgettable one is no easy feat. If you've decided to take it upon yourself to entertain your friends and family, then this blog is for you. Nobody wants to be remembered as the person who hosted a boring party, or one that was poorly organised, so you'll need to start planning as soon as possible if you want to make a splash. Here are some ideas for how you can make your next summer get-together a roaring success:
Have a fireworks display
Get-togethers in the summer months almost always stretch late into the evening, making them the perfect time to put on a fireworks display. Most people associate fireworks with the winter, because a lot of people use them as the new year rolls in, but there's no reason why you can't light up the sky during the hotter months too. Choose between roman candles, rockets and Catherine wheels, or hand out sparklers to your guests and let them create their own patterns in the night air.
Emphasise colour
Summer is all about vibrancy, so don't skimp on colour when planning your décor. Buy plates and streamers that come in bold reds and pinks or fill up some metallic balloons with helium and tie them to plant pots. Alternatively, you can use the flowers from your garden to brighten up your party. Weave stems into garlands or create an artistic bouquet to use as a centrepiece.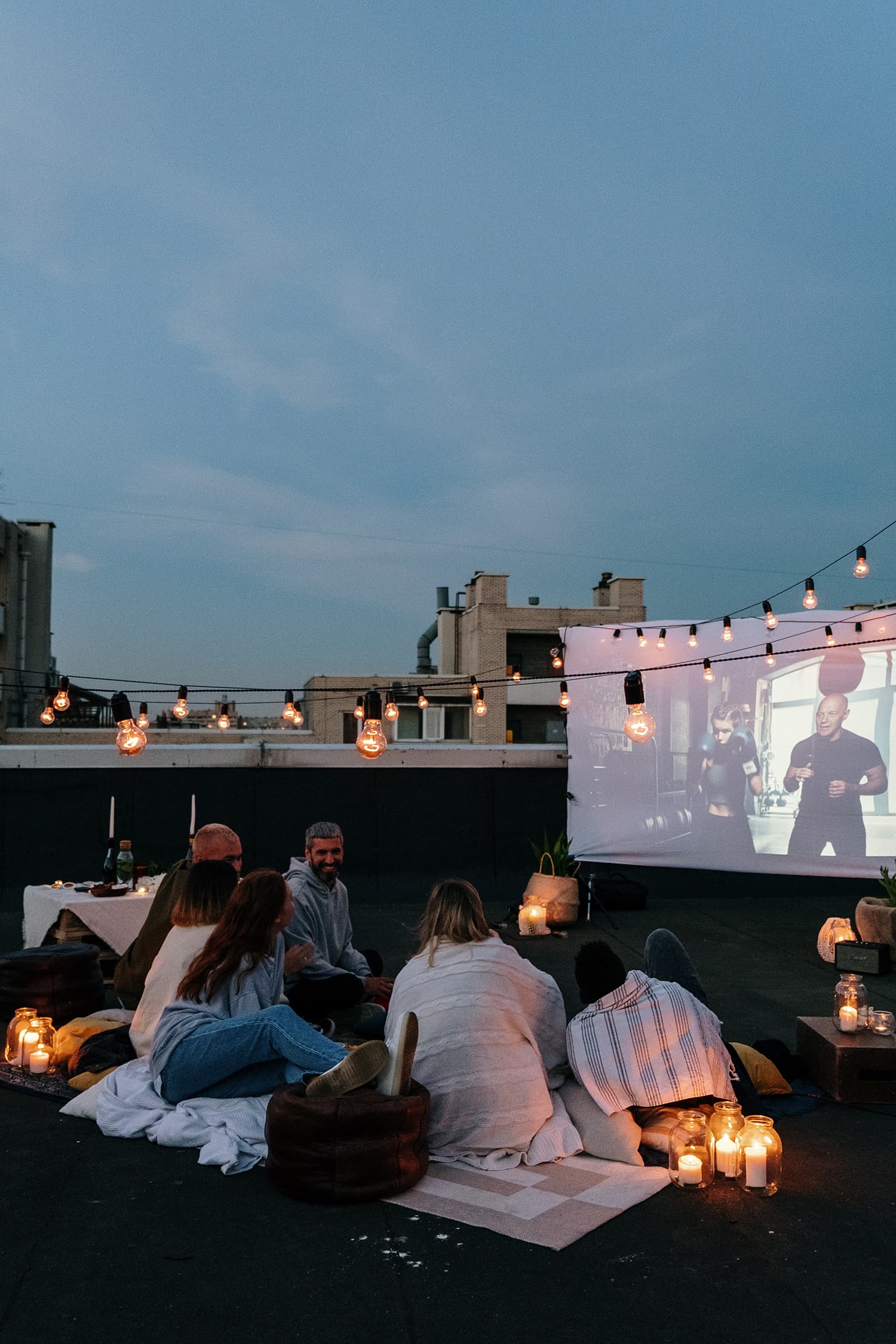 Have a buffet on offer
When it's really hot outside, not many people want to sit down and indulge in a big meal. This is why buffets work so well at summer parties. Put together a spread of different kinds of food that guests can easily load onto their plates and eat hot or cold. These could include mini sandwiches, sausage rolls, potato salad and barbecued ribs. For dessert, you could serve a big ice cream cake or individual sundaes that you made ahead of time.
Create an atmosphere with lights
Fireworks are great for ending your night with a bang, but that doesn't mean you don't need lights in your garden as evening draws in. Avoid turning on a bright floodlight and instead create an ambience using string lights, candles and lanterns. This will give your party a cosy, intimate feeling and will pair well with long conversations over drinks. If you don't want to install mains-powered lights, buy some battery-operated ones that you can reuse indoors or for other events.
Consider a water feature
If you don't already have a fountain or hot tub, hiring one temporarily will make your party the most memorable one of the season. If you're inviting a small group of guests over, a temporary hot tub is a great way to bring everyone closer together. Alternatively, a fountain people can dip their feet into would suit larger groups and parties with children. To really keep the children entertained, dot some sprinklers around the garden that they can run around in.